Dating Economics: The Real Truth behind Relationships and What it Means for You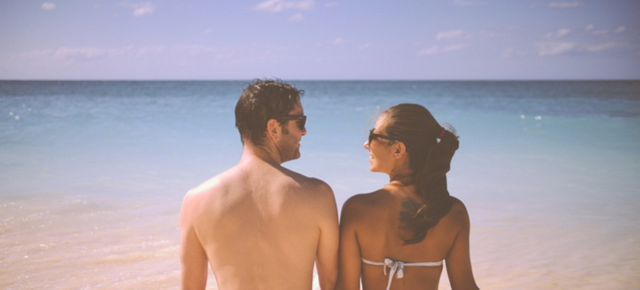 We will make the following assumptions for the Dating Market:
The following are assumptions were made in creating the models:
-All market participants are acting rationally and in their own self-interests.
-All market participants have an equal opportunity to meet.
-All market participants are currently between 18 and 45 years of age.
-All market participants are under jurisdiction of U.S. marriage laws.
-All market participants live in a large city or metropolitan area.
What Men and Women Really Want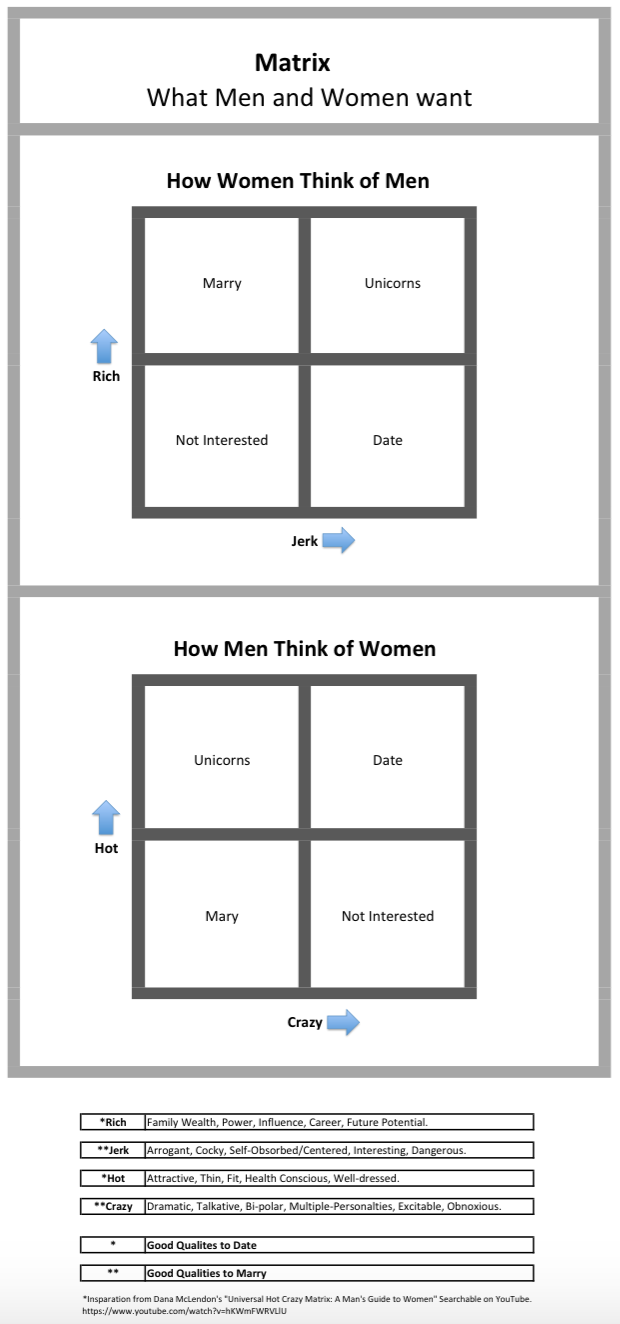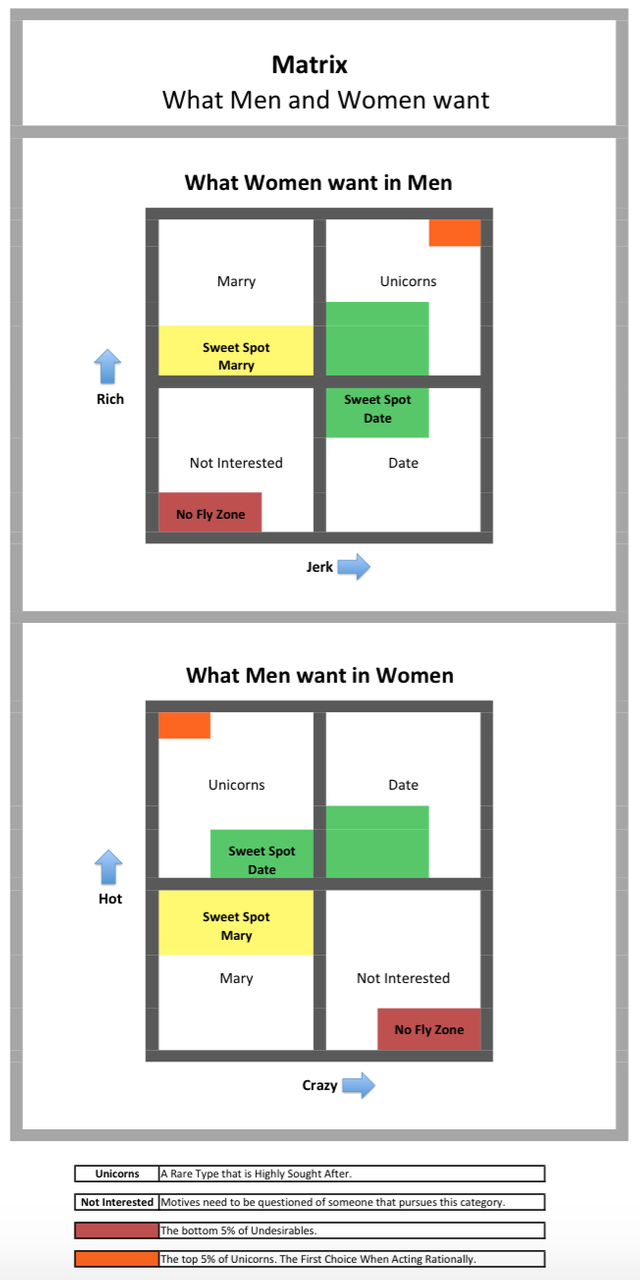 Value On Open Dating Market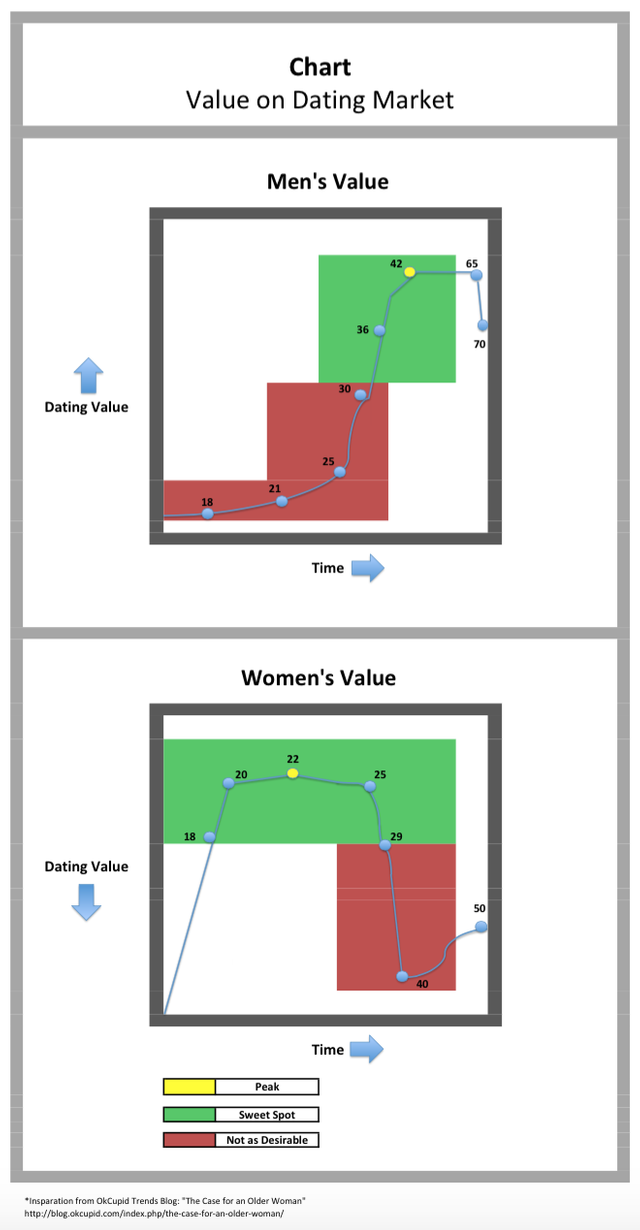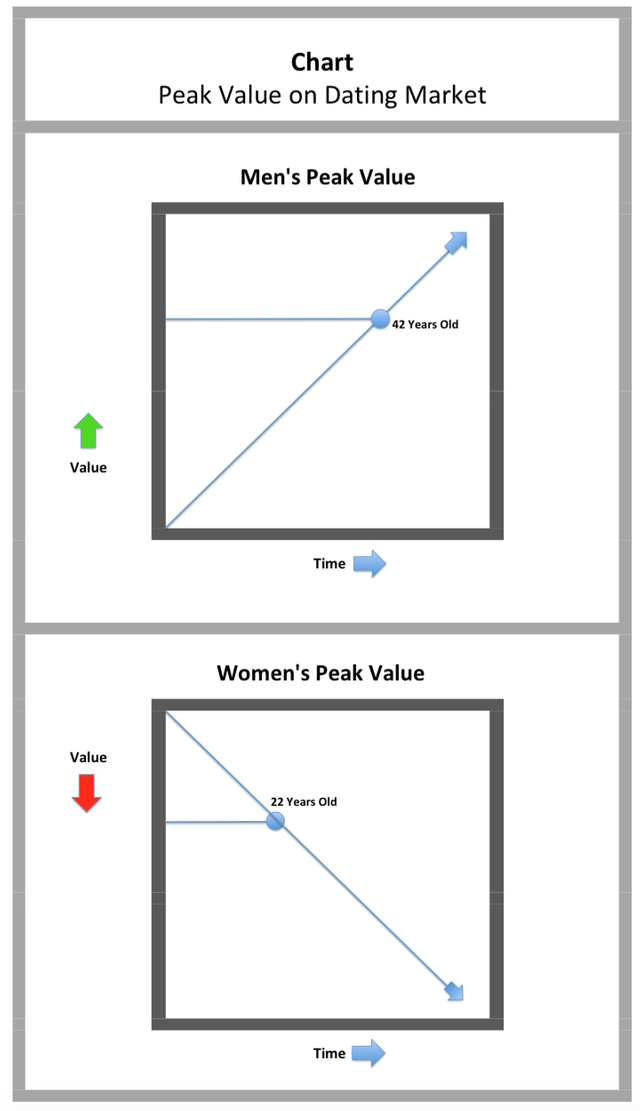 What Men and Women Want When Dating and Marrying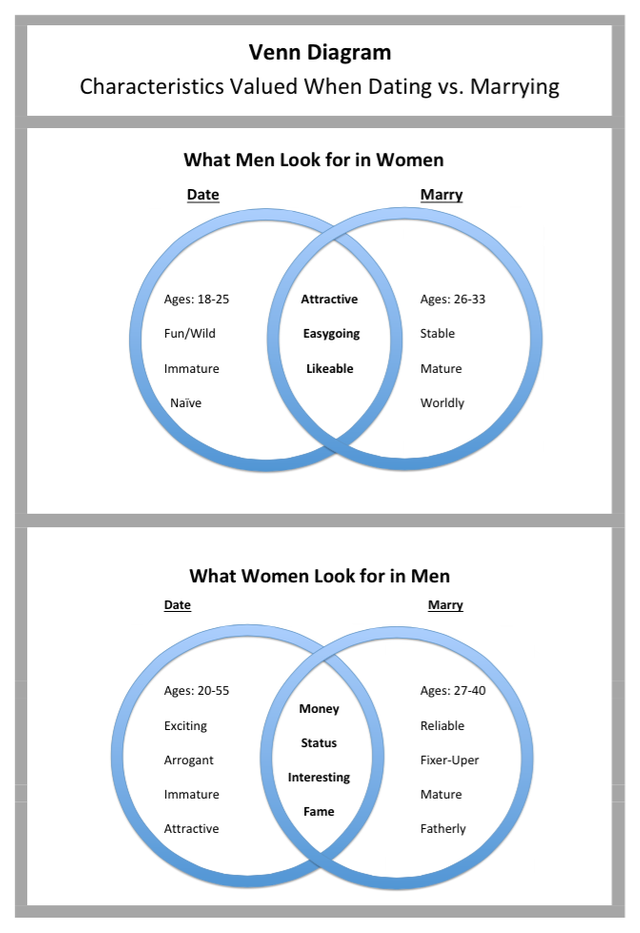 Why Men and Women Get Married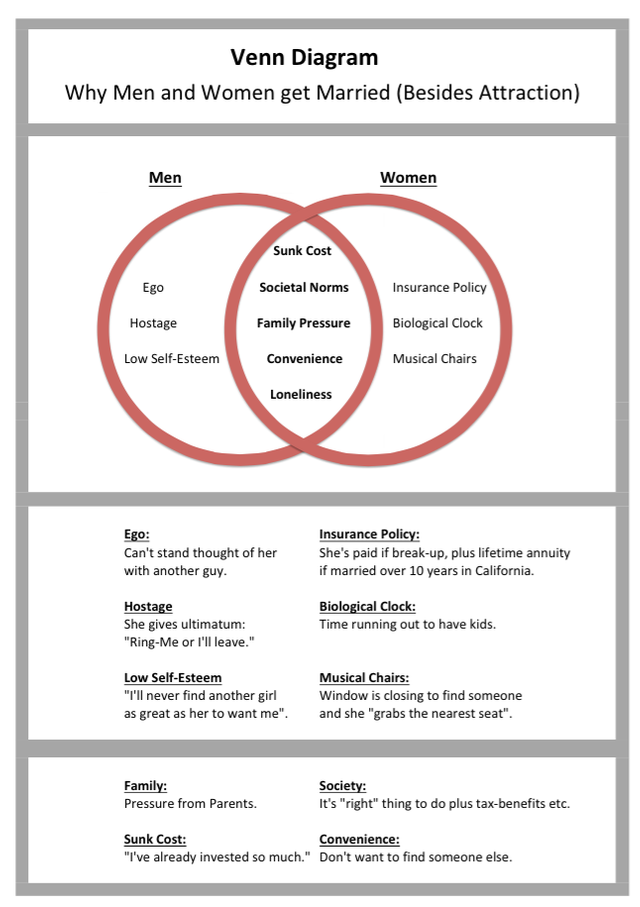 Conclusion
Can't get a Date or find a Mate? Level the Playing Field!
Men:
-Don't have a lot of money? Try being more arrogant and cocky.
-Haven't achieved success in your career yet? Highlight your "future potential".
Women:
Don't have cover-girl looks? Try dialing down the drama a few notches.
Use Age as a Guide
Men:
-Between 21 and 25 years old and women your age won't talk to you? Try dating women 35 to 40.
-Between 25 and 35 and single? Focus on your career and wait for your prime at age 35 to 45.
Women:
-Between 19 and 28 years old? Enjoy all the attention and abundant choices now— but settle on a mate before it's too late.
-Closing in on 29 years old and still single? Consider being less picky.
-You're 30+ and men don't want to go out with you anymore? Try dating men 21 to 25 years old.