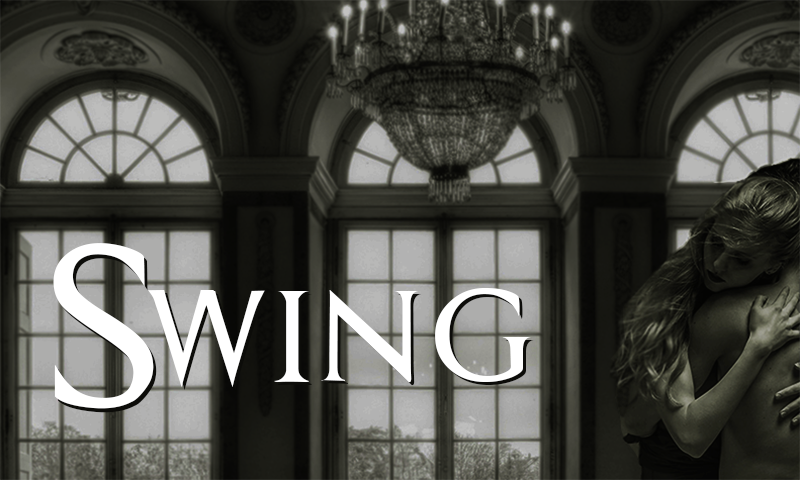 The swingers club was my idea. I guess I'm not actually sure if it's officially a swingers club persay, or if it's just a sex club, but I knew it as a swingers club. Some of my more adventurous friends had talked about it a few times and I have to admit, I was intrigued from the get go.
My boyfriend wasn't as keen on the idea. I am definitely the more adventurous of the two of us. He's much more laid back and content to just sit home. Netflix and chill, if you will.
Anyway, this was a special weekend at the 'club' and I was dying to go. We hadn't done anything cool in a long time and I was itching for some excitement. He finally agreed to go, but only to check it out. He made it very clear that we wouldn't be participating, just watching.
I fussed a little, but the idea of watching thrilled the fuck out of me as it was. The thought of getting to see other people getting it on was as hot as getting involved in the action. If nothing else, it would be great fodder for my fantasies.
I dressed to kill, because I could. If I was going to be out around a bunch of horny as hell people, I wanted to ignite some fires along the way. I wore my fuck me heels, some super short shorts and my favorite black sheer bra with a lacy top so that everything was almost visible with a subtle shift here and there. It made people look twice and then again, just in case. I loved it and so did my boyfriend.
We arrived at the club having no idea what to expect. I was kind of worried that it was going to be kind of creepy or something, but it was actually really nice. There was a regular bar and then a back room where you paid to get into the somewhat secret club.
We got there a little early, I guess that's the bane of my existence. I am always early and that's not always a good thing. The place was pretty empty, but that gave us a chance to get the tour before anyone else was there. The woman leading us around had a little more time to explain the lay of the land, so that was actually kind of a bonus.
I was turned on just by being in a public place where I knew other people would be getting naked and exploring each other. There were several beds spread throughout the large back room. One large bed in the center of the room, while there were several smaller beds along the walls intermixed with couches, a swing and what looked more like a massage table. The woman went over all of the rules, their processes for keeping things sanitary as possible and all that. Not terribly sexy, but good to know anyway.
We went back into the bar to have a few drinks and calm our nerves a little bit. As much as he wasn't terribly excited to leave the house for this, my boyfriend was obviously picking up on my vibe and was touching me everywhere.
It was lining up to be a really hot night.
(My five minutes are more than up. I'll finish with the details of our night out tomorrow.)
---
Entry in the @freewritehouse selfie contest! "Swing"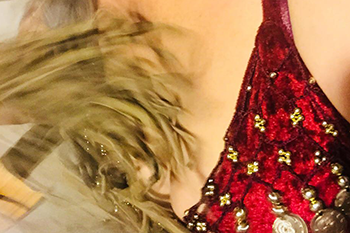 ---