On September 5, 1946 was born Farrokh Bulsara. The name of Farrokh Bulsara may not say anything to many (including me, for a long time).
It's an important name in the world music after being changed into Freddie Mercury!
Yes, today Freddie Mercury would have turned 72. Still, he would have been younger than Paul McCartney or Mick Jagger!
Born on September 5, 1946 in Zanzibar, Tanzania, emigrated with his family to England in 1964. He became lead vocalist of the rock band Queen. It was one of the most famous and special rock vocals with a four-octave vocal range. Voice soloist and composer. One of the best-known musicians in the world.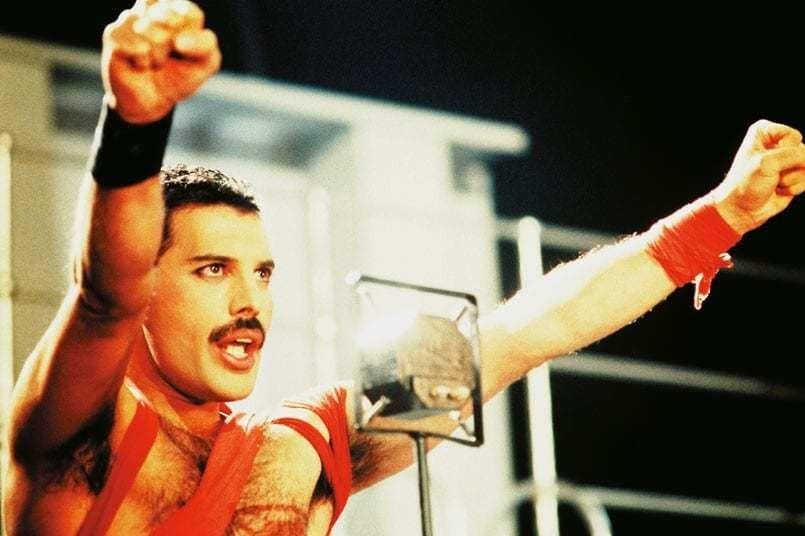 Source
Unfortunately, he died at age 45, in 1991, being infected with AIDS.
This year was released a movie that portrays Mercury's life. I hear it's very good, I have not seen it yet.
BOHEMIAN RHAPSODY Official Trailer
A wonderful and unmistakable voice, a scenic presence full of vitality and wonderful songs, known all over the world ... it was Freddie Mercury!
I think it's time to remember his music.
I'll post seven days a Queen song with Freddie Mercury. The songs I liked the most.
Day 1
Two linked songs, sung at the Wembley Stadium in 1986. Freddie Mercury and Brian May in the foreground. You can see the reaction of the public.
Source - Click here if the video don't play
Freddie Mercury was Queen's voice. Unmistakable! After his death, he was replaced by Paul Rodgers and Adam Lambert. Very good musicians, but the Queen ... not the same!

A proposal!
I dare to propose a challenge, a music challenge!
I have participated in many such challenges and I have not always been able to put all the music I like. That is why I propose to all music lovers this simple challenge.
The rules:
Choose a musician, a band you like.
Post seven videos with that musician, not necessarily on consecutive days.
Use the #sevensongs tag.
Recommended (but not compulsory) is to write something about the musician or the song. That's to help those who don't know those musicians. This is to help us make a post that meets the minimum requirements of at least 50 words and at least one photo or video!

A few more explanations:
Wishing to participate as many as possible, I proposed a minimum of rules. There is no requirement to indicate the name of the initiator or to propose someone to participate.

This challenge can provide a theme to post for the moment when we are in lack of inspiration.

Most importantly, it reminds us of favorite music. It helps us get to know each other better when we know our passions and pleasures!

I'm not Greek but I know many Greek colleagues who love music. That's why I used @greek-trail, maybe they will be interested to participate.