7PLUS Coin - Medical Textile with New Innovation Drydye Technology

OVERVIEW
Today, the whole world is reeling from the outbreak of one of the most devastating pandemics in modern history. It has disrupted our work and put our lives in grave danger. Healthcare systems have been confronted with the ultimate test, but the lack of confidence in the product integrity of textile, medical supplies has become a major problem. Businesses are rallying to support and keep society moving forward in the best way they can. Penn Asia, a subsidiary of the Yeh Group of company, responds with the integration of blockchain into the supply chain process of its COVID-19 medical textile materials like facemasks, gloves, etc. Yeh Group is developing a digital asset called 7PLUS COIN (SV7 COIN), which will serve as a utility token for ease of transaction and tracking of COVID- 19 medical textile products.
About Yeh Group
Yeh Group is Penn Asia's parent company with paid up capital of 500 million Baht a warp and weft knitting business with its dyeing and finishing. The company is located in Thailand, the heart of Southeast Asia, only 35 km west of Bangkok. Yeh Group manufactures functional fabrics (intimate apparel and sportswear) for the global market. The company manufactures mainly nylon and spandex yarns, although polyester with spandex is gaining ground as they serve as rigid fabrics. Yeh Group has been working in partnership with notable regional brands in underwear and sports for more than 25 years.
Tokenized Consumer Textile
SevenPlus Coin is an industry-level public blockchain that will revolutionize textile industry.
The global blockchain technology market size was valued at USD 1,590.9 million in 2018 and is expected to grow at a CAGR of 69.4% from 2019 to 2025. The blockchain technology is one of the most promising upcoming technological trends in the information technology domain. It enables a ledger that can be accessed by parties involved in the transaction and can act as the universal irrefutable depository of all transactions between the involved parties.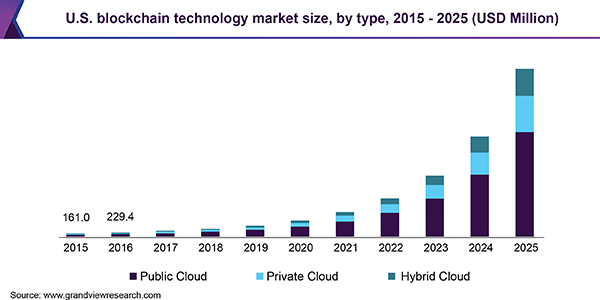 The numerous benefits involved in developing such a platform have already attracted the attention and hence, investments, from the financial sector as well as many technological giants. Not only does the technology hold the ability to disrupt the way the financial sector often works but will also have ramifications on many other industries including consumer goods, and media & telecom, among others.
An innovative requiem for all Bitcoin transactions; the blockchain technology has also incorporated other cryptocurrencies, including Litecoin, Ripple, and Mintchip. Many financial institutions and banks are developing a keen interest in the technology, owing to its unique and innovative structure with regulatory bodies, such as the International Monetary Fund (IMF) and Bank of England, which are showing considerable interest in the matter.
A wide range of players in the finance market is looking out for investment opportunities and many have made the first phase of investments to develop products and services in the industry. Though the market may be struggling with regulatory uncertainties and security concerns, the coming years are expected to witness a larger role of the concerned technology in financial transactions, spanning diverse domains and industries.
Type Insights
On the basis of type, the market is segmented into the public cloud, private cloud, and hybrid cloud. Public networks are the most dominant segment in the market owing to the growing tendency of the government and institutions to inculcate open and efficient transactions. For example, the Australian Securities Exchange (ASX) announced that the exchange had intentions to move Australia's settlement and clearing systems on the blockchain platform.
The private network segment allows companies to modify rules and reverse transactions at comparatively cheaper transaction rates. These networks allow fixing of faults by manual interventions and at exceedingly high speeds. Private networks are expected to follow the public segment, albeit cautiously, and may witness a considerable rise in adoption in the coming years.
End-Use Insights
The blockchain technology tends to immensely benefit financial transactions that take place in businesses around the world by providing anonymity, openness, and efficiency by leveraging the capabilities of the internet era. The financial sector stands to benefit the most from the technology and has been a proactive partner and investor in the development from its initial stages. For instance, in September 2016, Bank of America Merrill Lynch collaborated with Microsoft Corporation to automate and digitize credit assessment process with blockchain technology. The digitalized process aimed at enhancing audit transparency and reducing counterparty risk.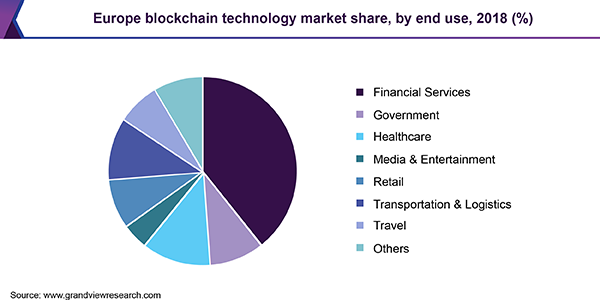 Benefit
Sevenplus has paid its token holders in dividends, reaching an annualized dividend yield of 15%.
benefit in two parts — bonus comes from token sale and the other 15% from annualized dividend yield.
7plus Coin (SYMBOL:SV7) Token Allocation
7PLUS COIN is developed to enhance and promote seamless transactions between the Yeh Group of companies and tens of hundreds of future medical establishments worldwide. Such establishments ranges from reputable pharma companies like US WorldMeds, Elorac Inc., Pacira Pharmaceuticals, Inc., Putney/Dechra, Clinipace Worldwide and many others. 7PLUS Coin is an ERC-20 utility token that is built on the Ethereum blockchain. It has a total supply of 200 million token, and to be at $0.1 per SV7 coin during private and public sale respectively.
7plus Token Sale
The token sale will be in batches and will take place along with some marketing auctions. It will follow a two round token sale offering period to allow investors at various stages contribute to the token sale. The total supply token is 200,000,000, and the price per token is $0.1. The total fund expected to be raised is $20 million. The first sale will be held from February 12, 2021 to February 28, 2021. Those who buy within this period will receive a 25% bonus on their purchase. The second phase of sale will hold between April 1, 2021 to May 31, 2021. People who purchase within the first two weeks of sale will receive 15% bonus. If you buy within 3-4 weeks of sale, you will receive a 10% bonus. Also, those that purchase within 5-8 weeks will receive a bonus of 5%. All sales will end on May 31, 2021. After the soft cap or hard cap is reached, live trading will go public on Bitenium Exchange on June 1, 2021.
Pre Sale
Pre Sale will start Fri, 12 Feb 2021 07:00 (GMT+7)
% BONUS : ETH
● Total sell: 0.0000 (0.00%) SV7
● Softcap period: 16 Days
● Hardcap period: 60 Days
● Today: 0 SV7
● Total ETH: 0.0000 ETH
● Softcap: 20,000,000 SV7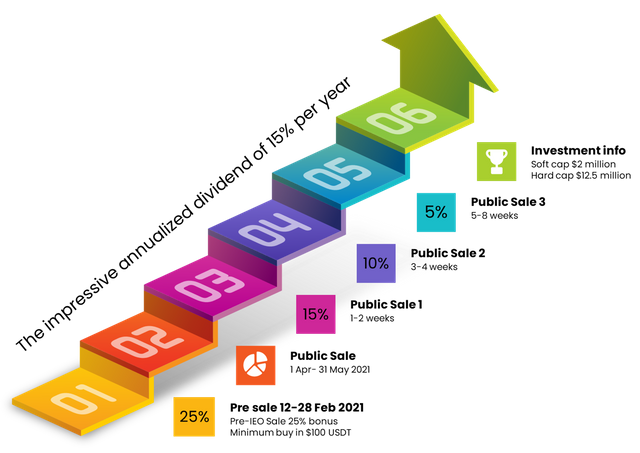 DETAIL
● Name: 7PLUS COIN (SV7)
● Date: Fri, 12 Feb 2021 07:00 (GMT+7)
● Price: 1 SV7 = 0.10 USD
● Homepage: https://7pluscoin.com
● Bonus: 0%
● Softcap: 20,000,000
● Bonus Lockup Hardcap: 180,000,000
● Tech: ERC-20
7PLUSCOIN SAVINGS & UTILITY
Investors stand to drive varieties of utility and savings from the 7PLUS COIN token ; Which will give a high yield with 15% return per annum. Investors can benefit with the utility token to purchase their all textile including undergarments, sportswear and medical textile products will be allocated and distributed through our channels and partners including retail outlets and online shopping. Moreover , promotions will be implaced with special membership rewards and discounted prices.
Just invest in 7PLUS COIN and enjoy the return is much greater with and expected yield of 15% net per annum which will be given on a monthly payout plan. This will be paid directly into their wallet through 7PLUS COIN, and they can cash out with multiple exchanges.
The funds received from investors will be used and applied towards the payout our debts. By having good cash flow, we will be able to develop and expand more machineries which will further enhance the supply chain related software and increase its efficiency. Hence, this will allow us to have complete traceability of all our products with our associated brand partners and distribution channels including all outlets in Thailand and international market. We will buy back 20% of our tokens for the next two years and burn the coins. The remain of 60% coins will be circulating in multiple exchanges.
Roadmap
Jan.2021
Introducing and launch of 7PLUS Brand to the domestic and international market. Authentic token and native L2L token based on economic model development on ERC20
Feb. 2021:
Official project announcement. Release of white paper and multiple social media platforms. Open to public for Presale, Private sale and soft cap through IEO on Bitenium exchange.
Apr. – May 2021:
7PLUS open the public through retail outlets and e-commerce. Start and offer of hard cap and distribution of 7PLUSCOIN to investors
Q4 2021:
List in Coinmarketcap.com. 7PLUSCOIN open for public trading on Bitenium exchange. Develop supply chain software for our Drydye and medical textile and more international 7PLUS retail outlet.
Q1 2022:
Road show and introduction of the expertise team behind 7PLUS. Display the newest solution and benefits of sportswear, undergarments and medical textile with Drydye technology.
Q3 2022:
Q3 2023 Buy back and burn 20% of 7PLUSCOIN. Total buy back will be 40%. Remaining tokens will be circulating in the exchange market.
Our Team
Jimmy Yeh – President
Chareeporn Yeh – Vice President
Negel Page – CMO Sales & Marketing
Prathya Thanasomboon – CPO Administrative
Sorin Mic – Operation Director
David Round – Innovation Director
X 10 Agency – Bounty, Marketing&Community Management
Advisor
Medical Advisor
Dr. CHITTIWAT SUPRASONGSIN
Blockchain Consultant Advisor
Dusit Madan
Kanjana Wattanavichean
Chanin Torut
For more detailed information, please contact the link below:
● Website: https://7pluscoin.com/
● Facebook: https://www.facebook.com/SV7PlusCoin-103483088392823
● Telegram: https://t.me/English7plus
● Twitter: https://twitter.com/7pluscoin
● Youtube: https://www.youtube.com/channel/UCqqoJ6ai6yLzmcFw_ZxUfJw
● Medium: https://seventhcoin7.medium.com/
AUTHOR
Bitcointalk Username: martin688
Bitcointalk Profile link: https://bitcointalk.org/index.php?action=profile;u=1723324
Telegram Username: @martin160388
ETH Wallet address : 0x2b05B4638142D8Cc2b1b8dBBB521CFd73DB2D0D2