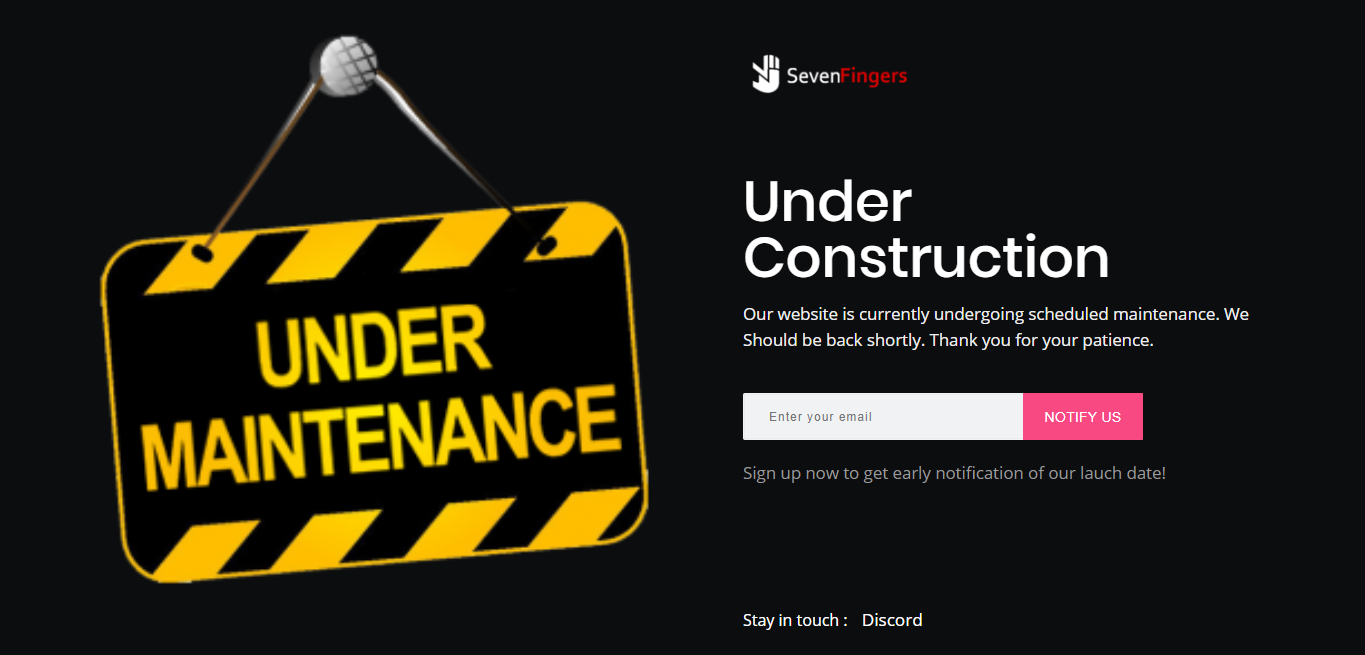 Hey Hey Hey
Kami mohon maaf sebesarnya jika pada saat ini team harus mematikan website https://www.sevenfingers.io karena akan ada beberapa perubahan kedepannya, website sevenfingers saat ini sedang di perbaharui untuk menambahkan beberapa perubahan besar pada website sehingga dapat di nikmati lebih baik oleh pengguna.
Hey Hey Hey
We are apologize for it , at this time the team must turn off the website https://www.sevenfingers.io because there will be some changes in the future, sevenfingers website is currently being updated to add some major changes to the website so it can be enjoyed better by the user.
Sevenfingers sudah sampai pada tahap dimana team akan membuat website dapat terintegrasi dengan steemconnect secara penuh dan steemian dapat log in serta menjalankan aktifitas nya di sana. jadi kami mohon maaf sebesarnya atas ketidaknyamanan ini.
Sevenfingers has reached the stage where the team will make the website fully integrated with steemconnect and steemian can log in and run its activities there. so we apologize for the inconvenience.
Pengembangan ini tidak mempunyai waktu yang tetap, dan website akan meluncur lagi ketika semua perubahan sudah di buat dan siap untuk di aktifkan kembali. dan saya akan memberikan informasi dengan sebuah postingan lagi jika website sudah kembali mengudara.
This development does not have a fixed time, and the website will live again when all changes are made and ready for reactivation. and I will provide information with a post again if the website is back on air.