Day #1 - Seven day Black & White Challenge
Walking in my kid´s shoes
---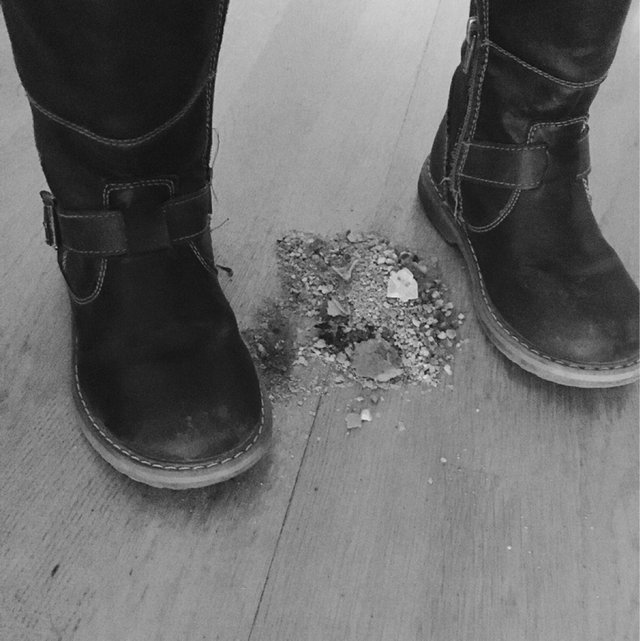 ---
---
Fotógrafa: Tania A.Alcusón
Cámara: iPhone SE
Nominada por @madamebovary
Nomino a @xuancarlos

Reglas:
• 7 fotos en B&W que representen un aspecto de tu vida.
• Presenta una imagen cada día por 7 días.
• Sin personas.
• Sin explicación.
• Debes nominar a alguien cada día.
• Usa la etiqueta #sevendaybnwchallenge como una de tus 5 etiquetas.
---
Rules for participation in the Sevendaybnwchallenge:
7 black & white images that represent an aspect of your life
Present one image every day for seven days
No people
No explanation
Nominate someone every day although anyone can join in
Be sure to use the tag: #sevendaybnwchallenge as one of your five.
---