A Fall Day at Green Lake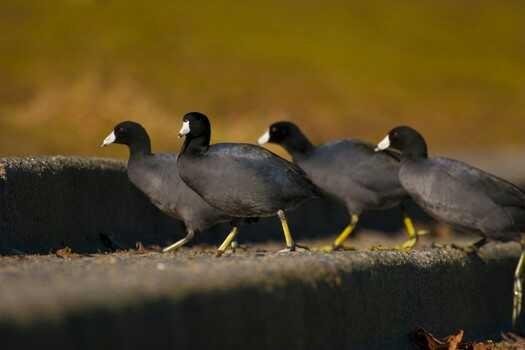 The Seattle area is filled with parks and green belts. Green Lake is part of the original plan for these areas. The lake covers 259 acres, and a 2.8 mile walking/running trail encompasses the lake. The trail is paved, and divided into lanes for different activities.
In the summer months, the lake draws hundreds of people, but in the fall and winter the crowds die down leaving the trees, wildlife and birds. This is the perfect time to venture to the lake, and experience its beauty.
The park is planted with a great variety of trees, and in the fall is filled with red, yellow and orange foliage. The trees are home to squirrels, racoons and many bird species. The lake is home to various duck species, grebes and American Coots. The lake also supports Great Blue Heron, Bald Eagles and Osprey.
The park is great for all ages. There is plenty of open space for children to run, places for picnics or a family nature walk.