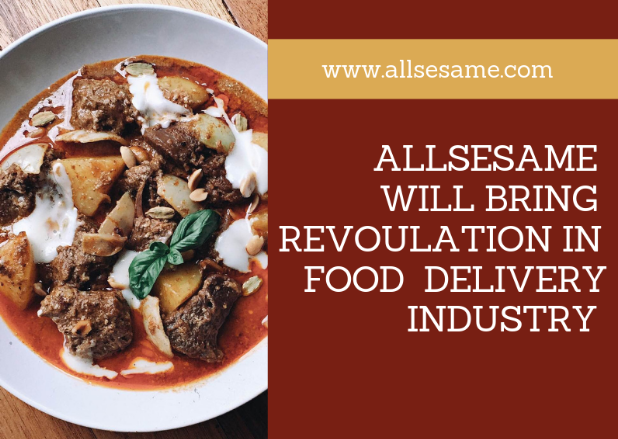 The food sector is one of the essential industries of today. As the population increases in the world, the development of the food sector is developing in direct proportion. Because to feed billions of people on earth, production, supply chains, and restaurants have to be in operation. Therefore, in the food sector has an extensive network.
One of the significant problems in this sector is the variability of restaurants, which is a waste problem that develops due to regular demand. It is evident that tons of food are thrown into the garbage every day. Another issue is the price problems arising from the cost of intermediates between the food service providers and consumers.
All sesame token is a blockchain ecosystem for the elimination of problems in the food sector and the creation of the global food distribution market. By taking advantage of today's technological sophistication and tools, Ademi has the goal of creating a centralized food distribution market.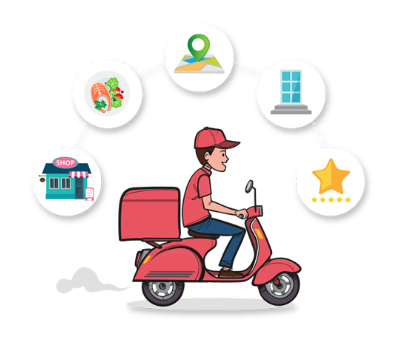 Sesame will be a decentralized platform for delivering food ordered from restaurants by courier. The platform structure, which is technically and architecturally well thought out, is organized with smart contracts. Therefore, it is more secure and transparent. Restaurants or restaurant chains on the same network can arrange discount campaigns for non-sold food during the day and announce it at certain times of the day. With' last minute' and 'end of Day' promotions, it is possible to reduce food waste with attractive prices. Thus, unsold food will be purchased by the needy, will not be lost, and will provide both profits. Prices will be cheaper because there will be no means to reach the owners of the services on the network.
Sesame token will change the understanding of food in the social sphere in a significant way. Booking an online table on the platform, searching for and comparing restaurants, sharing your experience is the best way to discover the best tastes. With the feedback system which can be used easily, the information belonging to the restaurants will be kept up to date. The project that maximizes the use of food will also prevent food waste.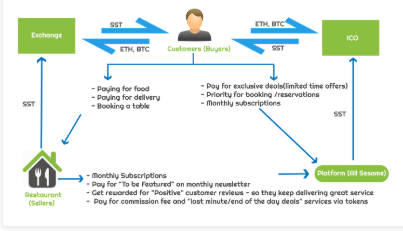 The project, which keeps the real-time restaurant's information accurate and up-to-date with the facilitated feedback system, enables the person who ordered the feedback system with intelligent contract support to make a real investigation to create an honest ecosystem. All transactions made due to blockchain structure can be monitored, transparent, secure, and accountable. Participants on the platform can easily control the operations and monitor both food supply and demand.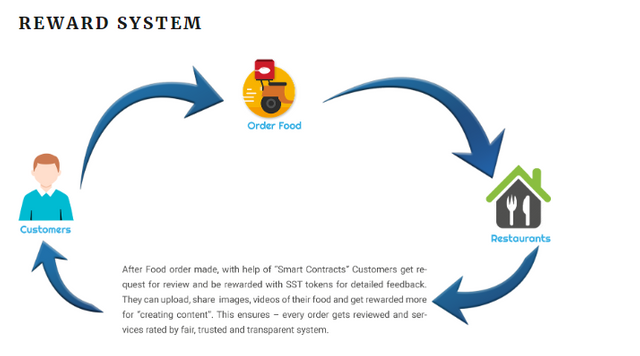 The indicative sale for project financing will take place on Q2 2019. For Sesame token, users will be able to shop with ETH and other cryptocurrencies. With the wallet application that will be integrated into the platform, users can convert between different types of coins. They can do this without the use of complex exchange sites.
Token Structure
Token name: Sesame Token
Token symbol: SST
Token standard: ERC20
Total supply: 10,000,000,000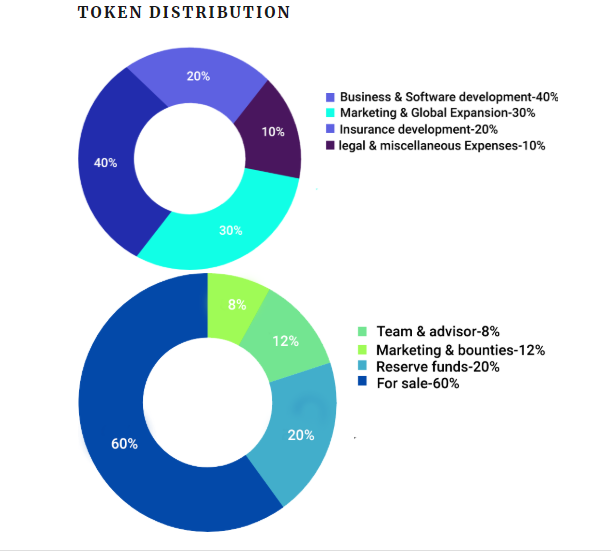 Road Map
2018
Q1
Concept development
Market research and competitive analysis
SWOT
Q2
Team and Advisory Board setup
Development of Business Model
Q3
Implementation of smart contracts with solidity
Marketing strategy planning
Fundraising campaign
Q4
Whitepaper first draft public announcement
MVP release – Desktop application
2019
Q1
Incorporation of new members to AllSesame team
MVP release – Mobile apps
Key strategic Partnerships
Q2
Whitepaper, Pitch-deck and one-pager release
Pre – Sale and Pre – ICO
Customer segmentation and relationship
Web platform development, Alpha release for feedback
Social Network integration
Beta IOS and Android apps
Partnerships with restaurants and cafes
Q3
ICO Sale
Beta version release of Web platform
Launch of Sesame Token advertising platform for third-parties
AI and ML integration
Q4
Launch of AllSesame platform globally.
Vertical and horizontal scaling.
Sesame Token listing on Centralized and Decentralized Exchanges
Team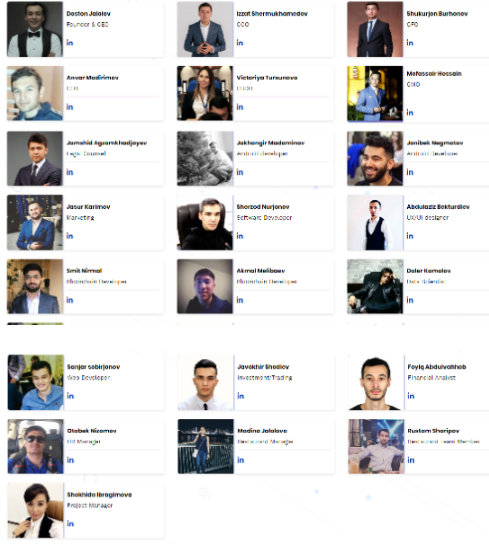 Advisors

Useful Links
ttps://allsesame.com
https://allsesame.com
AAN: https://bitcointalk.org/index.php?topic=5132576.0
Facebook: https://www.facebook.com/allsesame
Twitter: https://twitter.com/allSesameGroup
Telegram: https://t.me/allsesame
Linkedin: https://www.linkedin.com/company/allsesame
Medium: https://medium.com/@allsesame
Youtube: https://www.youtube.com/channel/UCvLgDl9NQk8n5XIx0uRs_rw
Instagram: https://www.instagram.com/all_sesame/
Reddit: https://www.reddit.com/user/allsesame
Author: Ali Olgun
Bitcointalk Profile: https://bitcointalk.org/index.php?action=profile;u=1876805
Mew: 0x16cB6b666053104d357D2b30a3b0b99f5887b8a6