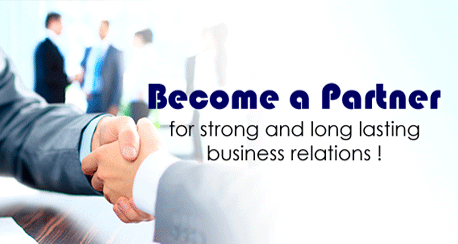 Hello Everyone, Friends! Today we will talk about additional opportunities in Service AIDA, that can be very helpful and moreover that can help you to earn!
We have developed an internal tool for a marketing promotion of AIDA. It is a partner network program in which anyone can participate. In other words, any housewife, merchants, advanced bloggers or advertising agencies will have an option to earn from this solution.
Taking into account the fact that it is planned to connect all the building materials to the service, and the capacity of this market is huge, the opportunities for earning are very wide.
What do you need to start earning money?
You have to register as a partner

To get an affiliate link

To place the link in the advertisement or in your post/channel/blog

To send us the link to your ad

To pass verification process in automated and manual modes

After that all the sales made via the affiliate link, will bring you % regardless of the transaction amount.
By placing the affiliate link both on paid and free resources, any user can earn money. The earnings can vary from several thousand USD to tens of thousands USD per month. All the partners have equal opportunities during registration. But depending on sales results, the % from the sales will increase.
So guys, hurry up to become our partner! We are doing a service that will eliminate intermediaries between producer and the end buyer, and help to solve a 90% of all market existing problems! Just imagine, you will become a part of a huge movement that make our economics better!
We are waiting for you!
More information you can find in our website https://ico.aida.market/