La Casa de Papel | Money Heist Season 3 (Series): Review.
Year: 2019
Category: Heist.
Director: Álex Pina, Jesús Colmenar, Koldo Serra, Álex Rodrigo.
Cast: Álvaro Morte, Úrsula Corberó, Itziar Ituño, Paco Tous, Pedro Alonso, Miguel Herrán, Alba Flores, Jaime Lorente, Esther Acebo, Najwa Nimri, Hovik Keuchkerian, Rodrigo de la Serna, Fernando Cayo, Darko Peric, Fernando Soto, Enrique Arce, Kiti Manver, María Pedraza, Juan Fernández, Anna Gras, Fran Morcillo, Miguel García Borda, Roberto García Ruiz, Mario de la Rosa, Pep Munné, Clara Alvarado, Susi Sánchez, José Manuel Poga, Adelfa Calvo, Luis Bermejo, Belén Cuesta.
---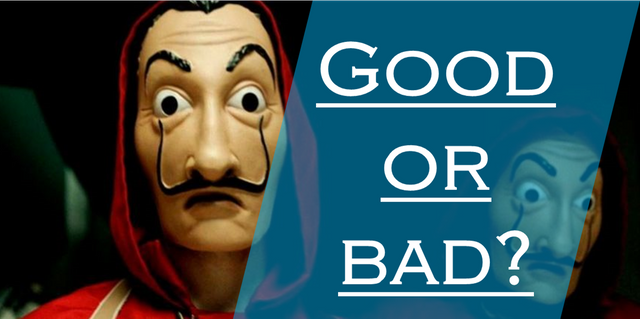 ---
The acclaimed Spanish series Money Heist or as it is known in its original language La Casa de Papel, as everyone knows, was acquired by Netflix when it was only released in Spain, something that made the show an international success and with Dark in the most important non-English speaking series of the platform. However, the sudden success of Money Heist would not be enough for Netflix, which decided not to miss the opportunity and immediately implemented a project to do not one but two seasons more than eight episodes each.
In this way on July 19 of this year the third season of Money Heist was released on the platform, the problems and challenges to continue with the story were many, the original story was conceived as a closed circle that now had to be opened to try that the gang of members with names of cities and shrewdly directed by the Professor returned to work, and also they had to do it without the help of Berlin, a fundamental character and the favorite of almost all the spectators.
The story of the third season takes place after and before the robbery done in the previous seasons, while each of the gang members living in paradise islands is shown spending the stolen money, several flashbacks are introduced in which they are almost always present Berlin, the character played by Pedro Alonso who died in the assault of the Royal Mint of Spain, however, happiness would not last long because Rio is captured and tortured without the possibility of confessing anything, because in reality the infallible escape plan designed by the Professor prevented him from doing so, since he had no information on the location of his partners.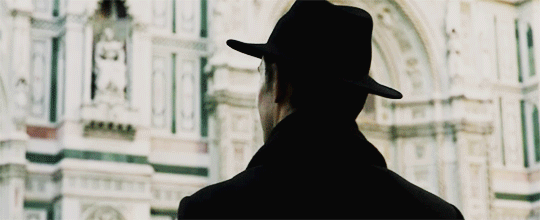 Tokyo, who spent two years with Rio on an island in Panama, but who for some strange reason continue to use city names, knows that Rio was captured and decides to contact the Professor through the emergency mechanism, who decides to end the long everyone's vacation and reunite the gang again to try the plan created by his brother Berlin and his friend known as Palermo.
That's where the problems begin, and not only for the characters but also for the weak script of this season, the first and second season were like the Professor's plan, it was well planned and controlled, however, this season is like the plan of Berlin and Palermo, more chaotic, imprecise, and hurriedly executed.
This season, like the previous ones, continues to take elements of Inside Man, this time even in a more deliberate way; and although it uses the technique of last season again to create moments of great tension, this time it does without much ingenuity, one part is the fault of the bad plan and another part is the fault of the failures in the script. Why does Inspector Raquel Murillo tell Tokyo her name is Lisbon when the professor hasn't even started any plans? In addition, everyone knows his name, there is no reason to use a city name, and that Monica Gaztambide participates in the assault is another one of the many inconsistencies.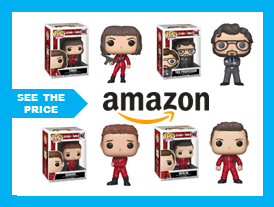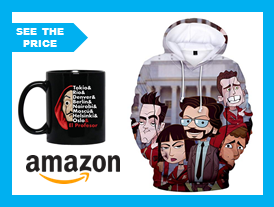 But although it has many failures it also introduces new elements that are very good, Palermo and Alicia Sierra were excellent, not to mention Luis Tamayo and Bogotá who also do a very good job. New characters quickly become favorites, something that is not frequent. But it's not just about the characters, the budget grew, something that can be noticed from the start, scenes in Italy, Asia, and the Caribbean follow the events that took place in Spain.
In general, the season has strong points and weak points, it has good performances and some that are not good enough, it has well written characters with solid motivations and it has crystal characters, transparent and with motivations that break easily, but it is still a entertaining product, it has few boring scenes, and although I consider that its level dropped if we compare it with its previous seasons I think it is still good and that the fourth season will be better.
As you know, you can find this series in your Netflix catalog.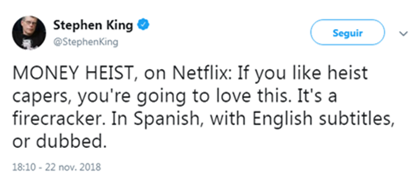 ---