Serie A 2020/21 Final Table
It was a very interesting Serie A season. The battle for the top four places was on fire, and it lasted until the final round of the season. As we can see, Inter Milan were able to lead the season easily and win their title under the management of Antonio Conte with 91 points.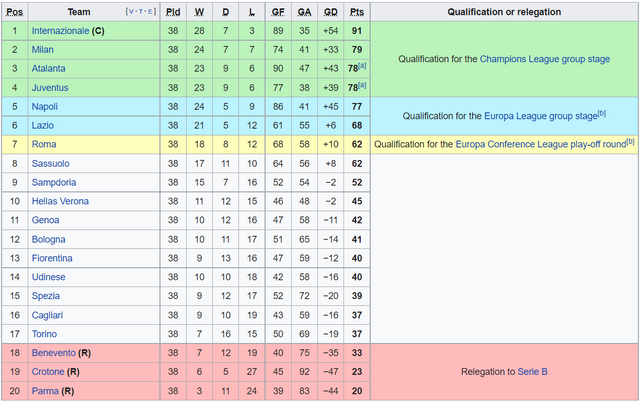 On the other hand, Milan, Atlanta, and Juventus were able to qualify for the Champions League Group Stage next season after a tough battle. Napoli and Lazio qualified for the Europa League Group Stage. Unfortunately, Benevento, Crotone and Parma were relegated.
Stay tuned for more posts and information about Serie A statistics...