In December 2017, I decided to run an SEO Experiment to see how quickly I can make a website rank on the first page of Google. There are literally 100s of factors (onsite and offsite) that influence SEO so I had to select the "low-hanging fruit" factors which would help me to rank quickly.
And thus, I created a niche website called Bitcoin Price Malaysia. A simple website and blog which gives information on the latest Bitcoin prices as well as tips on investing.
note: I am not a Bitcoin expert, I am just picking a random niche
Let's start out with the results:
Experiment Duration: 4th December 2017 to 3rd January 2018
Total Traffic from Google Analytics: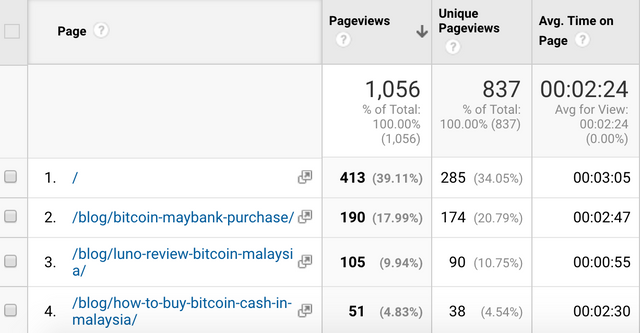 Keywords which rank on the 1st page of Google (Position 1-10)
(update on Jan 4, i'm ranking on position 3 for bitcoin price malaysia)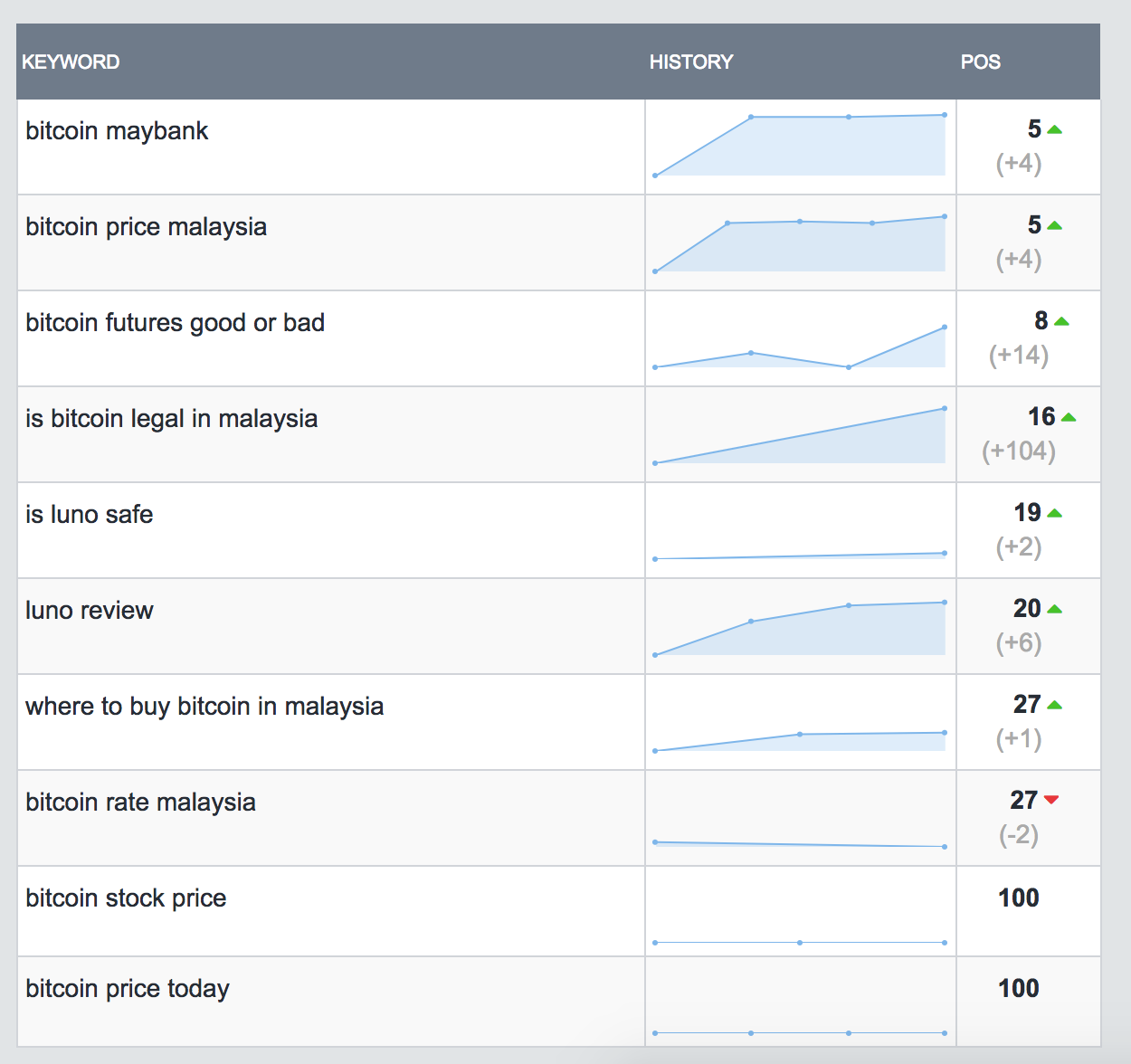 As you can see, in a short span of a month I was able to rank on the first page for 3 keywords I've specifically targeted. I have a couple of keywords which is currently on page 2, so I will have to use the same techniques I've used to get them to page 1, which I will share below.
Here's my guide to helping you get the same results:
The first step to ranking on Google is determining which keywords you wish to rank for.
Ranking on Google is not just for your homepage, although, ideally most likely you want to rank on page 1 for your brand as well. The whole goal of ranking on Google is to get lots of free, organic traffic, therefore you first need a keyword plan.
For research, I used Keywordtool.io to make a list of long tail keywords I want to target. The tool can generate hundreds of keyword suggestions instantly and if you have the paid version, it gives you the search volume as well! If you're using the free version, you just have to manually put these suggestions into Google Keyword Planner to see if it's worth targeting.
For Malaysia market, a good search volume would be anywhere between 50-500 searches a month. You also want to make sure the key phrase is sufficiently long (usually 2 or more words) and has weak competition on the first page of Google.
There's also no point trying to rank for just one keyword with high search volume, as it's much easier to rank for 10 keywords with lower volume (together, they can amount to a lot).
Setting up proper tracking is crucial to any SEO campaign. I used 2 tools for tracking.
For monitoring website traffic and website behaviour - Google Analytics
For tracking keyword rankings and your backlink portfolio - Monitor Backlinks
I love Monitor Backlinks because they have a very easy to use platform which lets me track everything I need, and they give a 30-day free trial (no credit card required).
For any successful SEO campaign, you should track 2 things. Output (the grunt work) and Outcome. The general rule is this, the more output you put in (generating backlinks, writing content etc), the more outcome you can (backlinks generated, keywords ranking on Google, traffic).
An example of output you can measure would be:
I will write one content piece a day and generate one backlink a day
For outcome:
Once a week I will track the positions of my targeted keywords (using MonitorBacklinks) and put them in an excel sheet.

So now that we have setup tracking in place let's talk about SEO Strategy -- what we need to do to start ranking on Google.
SEO Strategy
Okay, so a little SEO 101. SEO consists of 2 components:
Onsite SEO - Optimizing your website pages, blog posts, content so that they are "Search Engine-friendly"
Offsite SEO - Getting high authority websites to pass their SEO link juice to your website.
Let's look into what I did for onsite SEO.
First, pick a suitable domain for your business or niche. Since I wasn't concerned with building a branded domain, I chose bitcoinpricemalaysia.com because I thought it would help me rank better for that keyword. (Some may argue that it pays no relevance, but CTR on SERPs is always a factor and when you have a domain name which people are more likely to click on it will help your SEO).
I used Dreamhost.com as my hosting provider as it allows good support, reasonable prices and most importantly, a Free SSL Certificate. This allows me to have "https" in front of my domain instead of the standard http (which is one of the SEO Factors)
I created my standard website pages and made sure they have proper Meta Tags (title and description), as well as sufficient content on each page with the keyword itself.
Next, I created a blog and made sure that the URL for the blog and its pages fall on the same domain as my main website. E.g. https://www.bitcoinmalaysia.com/blog instead of blog.bitcoinpricemalaysia.com.
It matters because Google views domains and subdomains as entirely different URLs (from an SEO Perspective).
I setup Google Analytics across my whole site and linked it to Google Search console. Remember to add the correct property for both these platforms on your website. In this case, it was https://www.bitcoinpricemalaysia.com and NOT www.bitcoinpricemalaysia or http://bitcoinpricemalaysia.com. Remember, Google views them differently.
For my blog I used Wordpress as it comes with many useful SEO plugins. The most important plugin you should install is Yoast SEO Plugin.
Now that we've established the foundations of your website and blog, let's start creating content.
Creating Content
There are 2 reasons for creating content for SEO purposes.
1)To rank for those keywords organically
2)To get people to link back to your kickass content
In the long term, you'll need a good balance of both.
Let's talk about 1) first. Remember the keyword research you've done previously? This is where you churn out articles on your blog based on those keywords.
I basically wrote one article a day. Yoast Wordpress plugin comes with a nifty checklist to make sure your articles are SEO optimized.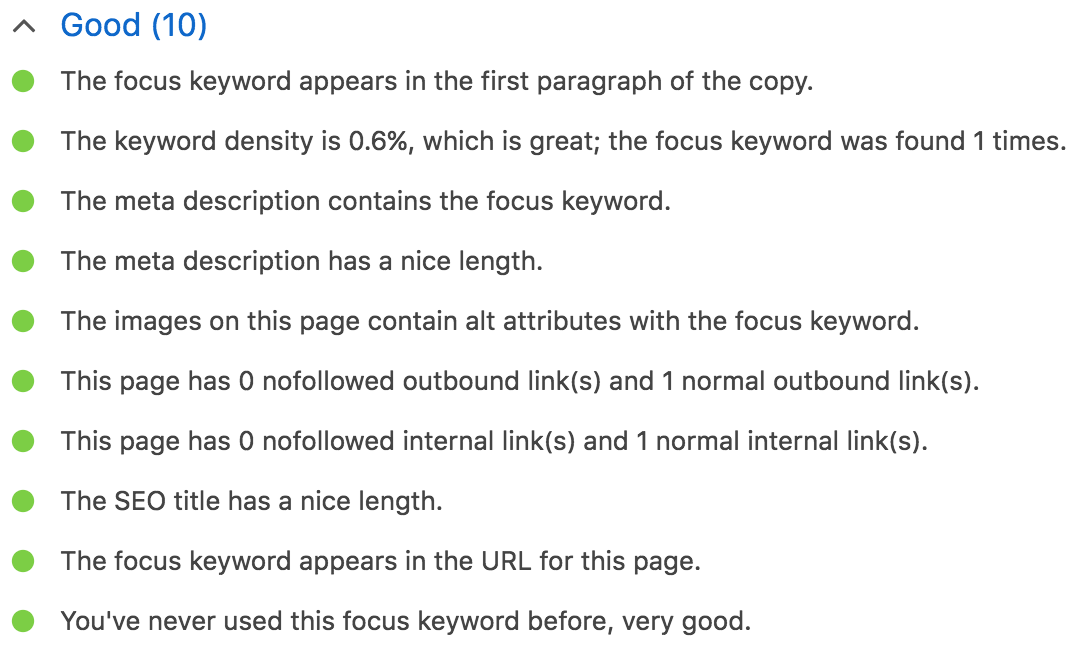 You can also create new pages on your website instead of your blog, but you'll have to optimize the content on those pages manually.
Each time I wrote a new article or created a page, I would use Google Webmaster Tools to submit my URL for crawling (just Google "submit URL google" as well as update and submit a new sitemap to be uploaded on Google Search Console. I did this because I wanted my new pages to be index by Google as soon as possible.
To check if your page has been indexed by Google, simply type this in Google's Search Bar:
If it shows up as an item, then yes, your page has been index. We'll go into 2) on backlinks in our next section: Offsite SEO.
Offsite SEO
Quick recap: Offsite SEO is the art and science of getting high authority websites to pass their SEO link juice to your website.
There are many places where you can source for backlinks, but ultimately you should have content pieces on your website or blog which is worthy for them to link to you.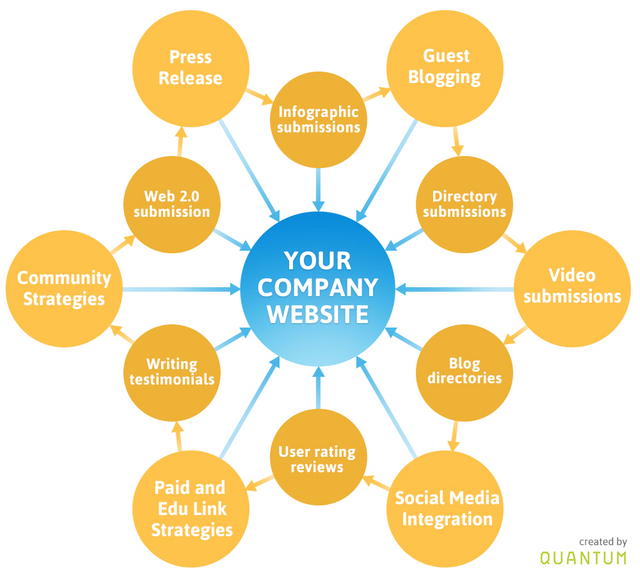 Getting quality backlinks takes time and effort. For example, getting an author of an authority website to link back to you. There are numerous ways to do it, such as the Skyscraper Method.
For the purpose of this experiment, I didn't have much time to approach these guys so I focused on getting backlinks from Web 2.0 websites, social networking sites, forums, and established sites which give you free "dofollow" backlinks (I have a small list of them).
In the span of one month, I managed to get 30 backlinks, of which 50% are high Domain Authority, dofollow backlinks, and the other 50% are nofollow backlinks. It's important to have a balanced portfolio so Google doesn't think you are trying to game the system.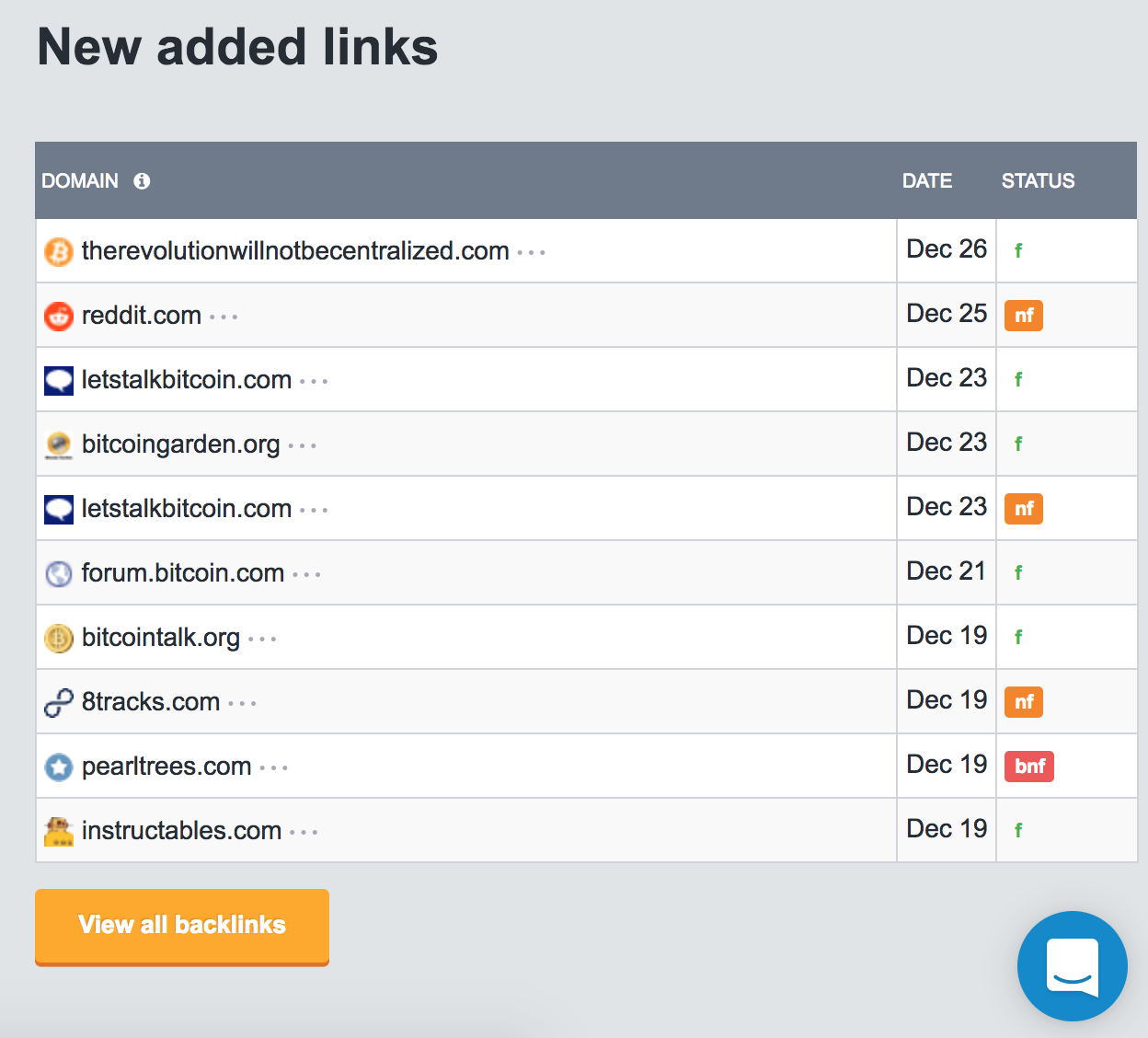 The key point I want to make here is - If someone is telling you they can't find good backlinks, they aren't trying hard enough. Just set a simple goal of one backlink a day.
So what's next?
To double your traffic, you simply repeat this process again. Do keyword research, build SEO juice through backlink generation and content and try to rank for those keywords. The new SEO juice you get will also help you to rank better for your old articles and pages.
I hope this guide will help you to realize the true potential of SEO when done correctly. If you have any questions, feel free to drop a comment below and I'll try and answer as soon as possible. If you enjoyed this post, would appreciate if you could upvote it.