Throwback to When I Had Very Long Hair!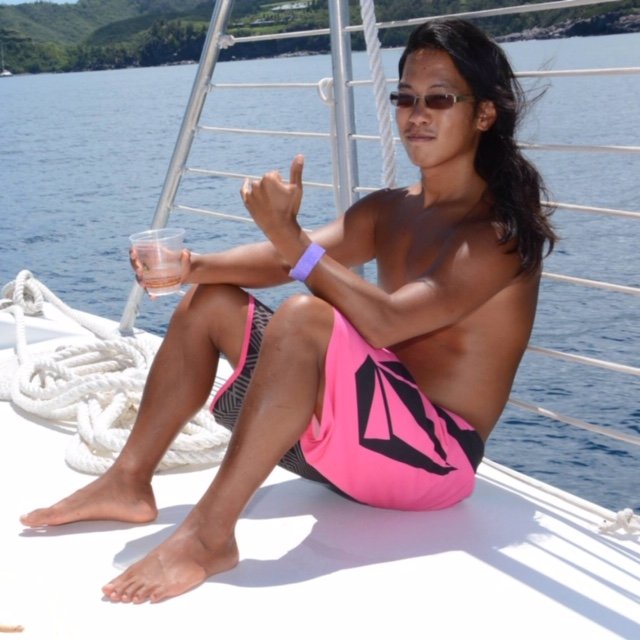 Just wanted to share a throwback of when I had long hair ... hair as long as down to my chest level.
I look back and can't believe that my hair could grow that long in just a 2 year time frame between 2014 to 2016. January 2016 was when I decided to cut it shorter.
I may decide to grow it up back in the future.
There's something about the wind blowing through the long hair, as pictured above when I was on a snorkel boat tour in the West Maui area.
Any "men" out there who also have long hair?