This morning my youngest daughter asked if shelter was really necessary for life.
Once asked why she asked that she noted that her teaches say the following are necessary for life:
(I'd personally add air to that list... but who am I to contradict a teacher...)
I explained that in many places shelter is a necessity... but that shelter can take the form of a hole dug in the ground, good clothing, a cave, or any other number of things.
I then asked my three youngest which of these "necessities of life" they had learned how to provide for themselves in school.
The answer was "none".
I then asked them to consider why it is that if the listed items are necessities for life why they are learning how to provide any of them for themselves.
---
Do you know why schools don't teach any of the following?
How to grow or forage food (and how to store it)
How to gather drinkable water (or purify undrinkable water)
How to create shelters and/or clothing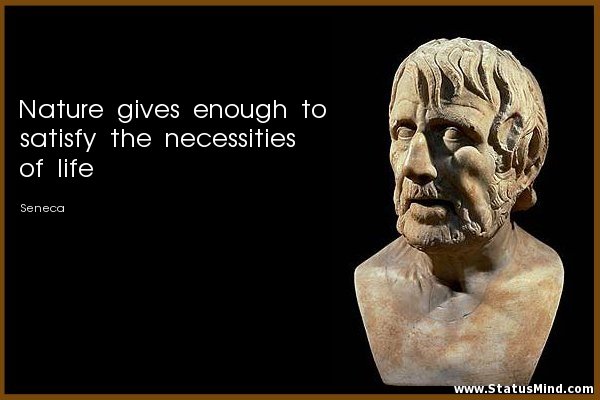 Consider that statement... made ages ago.
If people took care of their own basic needs... what would happen to consumerism and the al-mighty GNP?