Upmewhale Writing Contest! Global Warming and Climate Change, What Can Be Done?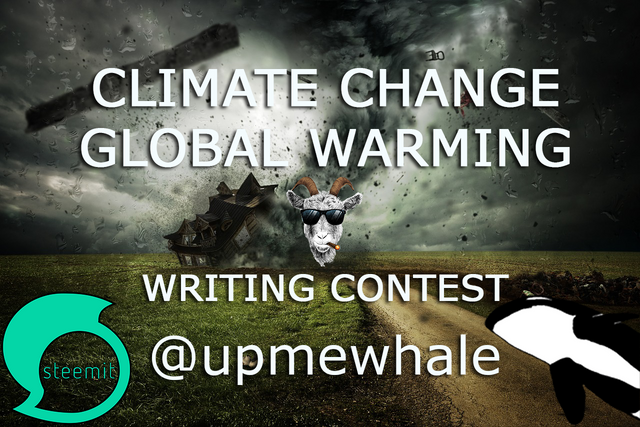 Hello Steemians! And welcome to the second writing contest hosted by @upmewhale to incentivize the creation of quality content in the spirit of #NewSteem
TOPIC: Climate Change/Global Warming.
In this @upmewhale contest we intend to encourage Steem authors to share their points of view on the topic and to create an authentic, sincere debate about the issue. Yes, we know this topic is highly controversial but it's also a very interesting, complex and nuanced issue that we would like to see the community address in the context of a healthy debate.
Some cues to get you started:
What is climate change?
What does it mean to you? How does it impact you and your community?
To what degree is it an instrument of certain political agendas?
How can we manage/solve it? Share your ideas.
What theories and data do you believe and which not? Why?
What are the main technologies and countries responsible for it?
In order for your entry to be considered, please write at least 500 words accompanied by at least one image. We want users to create a meaningful original content and engage with other users in the comments. The best comments will receive some tips from us.

Your entry has to be written in English, with a minimum of 500 words.
Only one (1) entry per user is allowed.
The post must be of the highest quality and free from plagiarism.
You can use text, ideas and/or images that are not your own, but you have to put the source(s) right next to it/them.
You must use the tag #self-power as the FIRST tag (mandatory). Also, try to use other tags related to this contest, such as #climate-change, #warming, ...
This contest will be active for "15 days" starting today 26 Jan, 2020 and will be closing on 23:59 UTC February 9th.

Quality posts will be rewarded with high upvotes according to their effort and the originality of the content.
Good luck and God Speed. Let the games begin!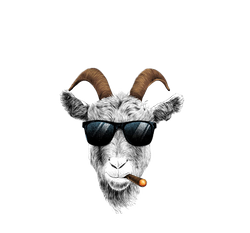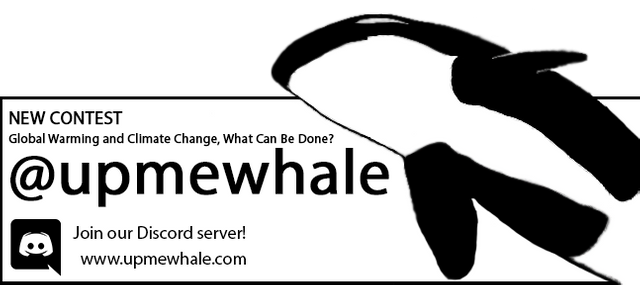 Author rewards beneficiary to @steem.dao is "50%" and 50 % to @null