The upcoming SegWit2x fork is set to be a divisive moment for the future of Bitcoin, uncertainty drove me to do some research.
By Mason Vollum @crypto-mason (4 minute read)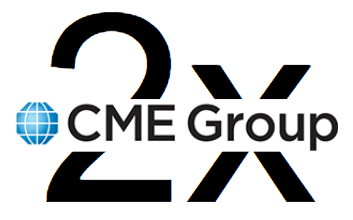 An Interesting Connection
Most of the time I try and keep a hands off approach to my trading, but with the massive rise of BTC in the last couple weeks and a lot of high volatility in my altcoin holdings, I decided to sit down today and think about how to position myself with the upcoming fork.
Searching Segwit2x on Google brings you Top stories and top posts dominated by Coindesk
In my case I clicked the first link under the Top Stories segment, Understanding Segwit2x: Why Bitcoin's Next Fork Might Not Mean Free Money. I found the article informative and eventually came upon this statement: "On paper, the plan boasts roughly 80% of the network's miners as signatories..." soon after which I came to a disclosure at the bottom that brought some new information to my attention.


"Disclosure: CoinDesk is a subsidiary of Digital Currency Group, which helped organize the Segwit2x agreement"
(screenshot from coindesk website)
DCG owns Coindesk and helped organize the 2x agreement
I'll circle back to this in a second.
Down the Rabbit Hole
With the announcement made by CME on Tuesday that cash settled futures were going to be released I started talking to a number of people I know in the Chicagoland area (which is where I also live) about the implications of cash settlement vs physical delivery on the supply and demand of Bitcoin.
That's When I first heard of Digital Currency Group
I learned that CME has two ventures in the blockchain world:
Digital Currency Group with "aims to accelerate the development of a better financial system. Based in New York, it builds and supports bitcoin and blockchain companies by leveraging insights, network, and access to capital."
And Filament who "builds hardware and software for the Industrial Internet, allowing companies to securely connect and monitor their assets through long-range wireless networks. Encrypting down to the hardware level and leveraging Blockchain technology, Filament's decentralized network stack allows any device to connect, interact, and transact value independent of a central authority. Filament has offices in Reno, Denver, Minneapolis and San Francisco."
DCG sound familiar?
That's because it was mentioned in the Coinbase SegWit2x post disclosure as the owner of Coinbase.
Lining it all up (or my thought process when it comes to this information)
2x has a decent amount of support.
It is seemingly designed to centralize bitcoin by splitting the chain.
A number of the large miners and pools signed an agreement to switch to 2x.
Coindesk outlines the debate
Coindesk is owned by Digital Currency Group (DCG)
DCG facilitated the 2x miner agreement.
DCG is a CME venture
CME just announced BTC futures
So What Does This All Mean?
What you take away from this is yours. I don't share trading advice and no part of this article should be taken as investing advice.
Please feel free to comment with any thoughts or critique, I would hear people's thoughts.
Best,
Mason