See What I See: The Inter Stellar Alliance Is Raising And Our History
This is Bashar being channeled through Darryl Anka.
Bashar is Darryl's higher self who resides on another planet in another dimension. He is a hybrid E.T....just like many of the people on the Earth, are.
(I can't believe I am typing this....let your heart tell you if it's a truth for you. I just received the memo and I am showing up for duty, to help raise the Alliance. This is why I am even telling you.)
(Posted to YouTube by Kupa Chrustu on November 25, 2019.)
You should also know about Remote Viewing.
Targets are selected by someone and assigned a number like a phone number or code. That code represents the target which is only known by the original person who chose the target. It (the code) is then given to a tasker (another independent person) and that person takes the code and gives it to 3 or 4 people who do the viewing of whatever the target is.
After each person reviews and shares their data, the target gets revealed and you can determine probabilities and level of accuracy based on each of the outcomes coming from the individual independent viewings.
Targets can be anywhere and anything in Space/Time.
So I will now introduce you to the Farsight Institute:
(Posted to YouTube by Farsightpress on May 2, 2019)
The target was Bashar.
You decide for yourself, if what you are learning resonates with you. ;)
An Angel of Orion, officially on duty.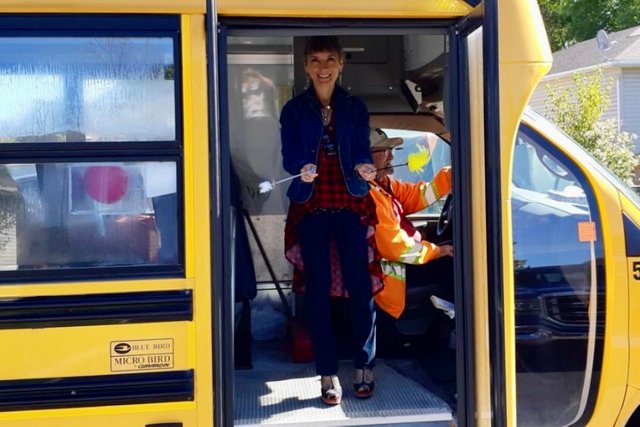 Yeah, we're taking a short bus coz that's how this angel rolls.
~ Rebecca ;)