We are Blessed to be a Blessing to Others || #SeedsOfLove will put Smiles in the Faces of Families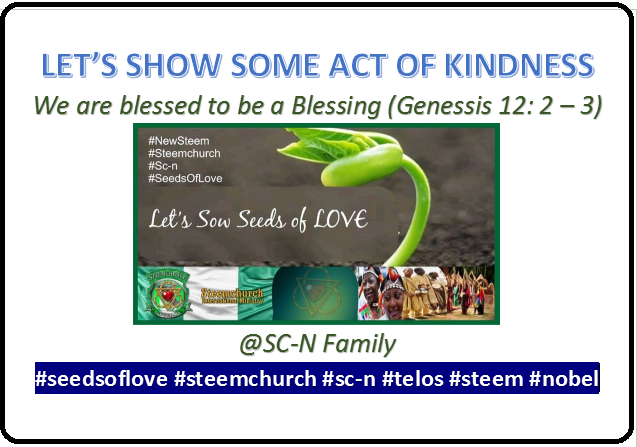 PREAMBLE
All glory, honour and praise to the God and Father of our Lord Jesus Christ, who has called us to be the lights of the world through the life of His dear son - Jesus Christ within us. I am a witness that the light of God within a man can outshine any form of darkness and bring beauty and glory to all who are a part of it.
Genesis 12: 2-3 (ESV)
And I will make of you a great nation, and I will bless you and make your name great, so that you will be a blessing. 3 I will bless those who bless you, and him who dishonors you I will curse, and in you all the families of the earth shall be blessed..
As promised two days ago, #seedsoflove is here to stay and it will be a project where everyone of us will be involved. It is a time for us to share a part of our blessing with others and get more blessing in return.
The above quoted scripture was the promise God gave to Abraham, whose blessings we are a part of today. Many of us sing "Abraham's blessings are mine"...
God clearly told Abraham that the blessing that will come his way is such that would be shared to others. He particularly told Abraham that He (God) will make Abraham's name great so that he will be a blessing to others:
... and I will bless you and make your name great, so that you will be a blessing ... and in you all the families of the earth shall be blessed.._
We see, the blessing that the whole nations of the earth has come to benefit and will benefit is that which stems from Abraham. ABraham, our covenant father in faith was a channel through which God blessed the whole world.
Having shared in this blessing, we will also rise to share the blessings with people around us. It is time we begin to bless the families of the earth. It is time we feed the hungry, comfort the broken, give shoe to the shoeless, shelter the homeless and give other necessities of life as God engraces us.
We are already in our season of Abundance and the way to ensure the flow continues is for us to share. Each time our storage is depleted, it then creates room for another added blessing.
---
#SeedsOfLove will put Smiles on the faces of families
---
Nothing is too small or large to give. Nothing is too cheap or expensive. It is expected that we give according to the measure of our blessings. There are no rules other than for us to give with love. The gift in itself is not the matter, the heart that gives and the love we share in the giving is enough to restore lives and bring joy to families.
It doesn't really matter Whether it cost 1 Steem, 1 TLOS, 1 HEART, 1 MARLIAN, 1 SPORTS 1 NOBEL, 1 ACORN, 1 DBLOG or a million of any of those tokens, what matters is that we give.
What really matters is that we want to help a family to smile and be joyful. It is to show the people that they are loved of God through us.
---
Remember! The idea about #SeedsOfLove is to catalyse the spirit of sacrificial living to humanity. It is time while the blessings yet amass, that we begin to give our little from the bulk of blessings we have. This time, it should not really be a community effort, rather individual efforts.
---
Bible says, it is more blessed to give than to receive...
Your seeds of love can be as little as:
buying a PEN for a pupil,
buying a BOOK for a student,
giving a MEAL as obtainable in @Sc-v,
buying a SHOE for the shoeless,
giving a Clothe to cover the naked,
and many more...
Let's rise up to be the light shinning in our dark world and begin to raise hope for families and communities. Let our actions help someone beam a smile and see how good God is.
Feel free to share a brief of what God helps you to do in #SeedsOfLove
Our Collaboration with @Marlians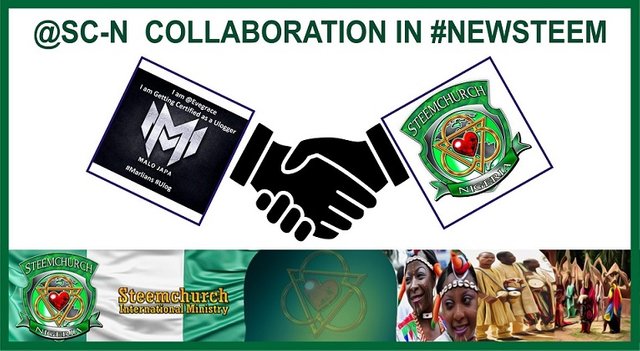 We use this medium to encourage all our parishioners to begin to add #marlians as a tag each time they post their #steemchurch and goldencencer blogs. This is because we have been able to broker a good relationship with @Surpassinggoogle, creator of https://www.marlians.com/. With this, your blogs will not only receive love from @Sniffnscurry, but will also receive great perks from @marlians curators.
#marlians is an all-content supporting tag that seeks to reward proof of humanity. If there is any where that humanity should be celebrated, it should be [email protected] where love is spread daily to about Four countries of the world.
UPCOMING PROJECT
While exposing the first strategy for our grand project in Nigeria, #ChristOurHope, we did elucidate in this post, the specific steps to be taken in @Sc-n towards restoring hope to Nigerians as follows:
Discipleship trainings educational institutions and churches to open up Christians to the true knowledge of God and God's expectation. We hope to raise men like Daniel, Joseph, who will rise to the ranks in politics and governance , yet will NOT compromise their faith.
Blockchain Awareness Campaigns in Schools and Public places.
Educational/School Support programs.
Environmental Rehabilitation programmes
Agricultural Innovations and developments.
Life Skills acquisition trainings

2. Delegate SP to @Sc-n
4. Resteem our submissions for wider reach.
5. Declare your Membership to @Sc-n and @Steemchurch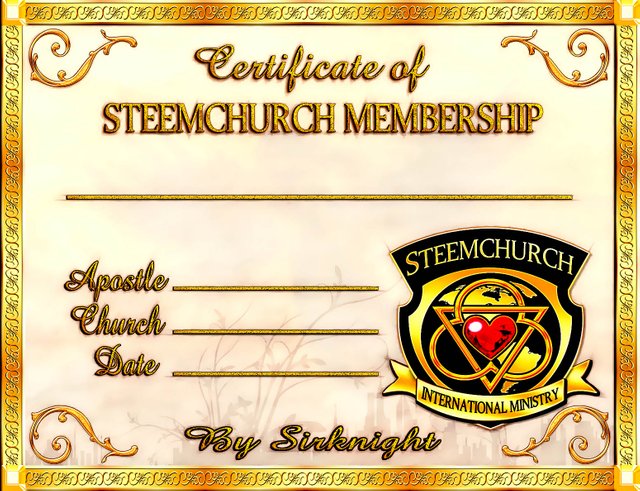 Long Live @Steemchurch International Ministries
Long Live Steemchurch Nigeria - @Sc-n
Long Live Nigeria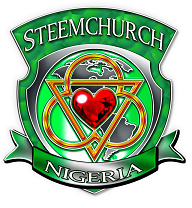 UYOBONG
Your Chief Servant