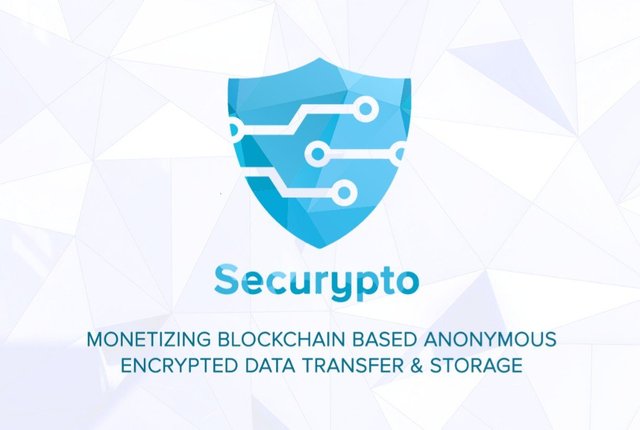 When it comes to privacy, nothing should be compromised. For rather poor securities of our privacy on social media has led to many losses. Everyone values their privacy but not everyone is capable of securing their privacy from attacks and not everyone is ready to leave their social media in fear of privacy.
Having noticing all these serious issues about privacy, the project Securypto came to solve all these problems.
Latest Update
It's been quite some time we have started working on the project Securypto. We are making progress every day and finally, we have some updates to be shared with everyone. This is still just the beginning and much more good news are to come.
ICO Listing
When it comes to spreading the word about an ICO, there is no alternative to listing it in different, popular ICO listing site. In the past few days, we have been doing this exactly. We have successfully listed our ICO in some popular and big sites. The sites can be found below. Keep in mind, as we progress with the project, update more information, the ratings will also improve based on that. Other than that, not to brag, we have got some pretty good rating
ICOHolder: https://icoholder.com/en/securypto-26763
TopICOList: https://topicolist.com/securypto/
ICOBench: https://icobench.com/ico/securypto
ICOMarks: https://icomarks.com/ico/securypto
Transparency
Want to gain people's trust? Show some transparency. Especially when it's an ICO, transparency is a huge factor. And we are exactly working on this very thing. Our team is working on a bookkeeping which will be publicly accessible. This will allow anyone to see how the funds are being used, where it is sent, how much. This will show a complete transparency. We are also working on putting this feature on our website thus everyone can access it more easily.
Testnet
This is a big one. For any ICO, mainnet is the target. But to achieve that comes the testnet. We are glad to say we have successfully deployed our testnet. It's working, operational. You can install the testnet wallet and transfer testnet coins to try it out. More details on our website.
Private Sale
And finally, we have finalized the details of our Token Sale, how tokens will be distributed and some other things. We have also started our private sale. ICO and other things will follow up after that. Find out full details about our ICO here: https://www.securypto.io/#Tokenstab
Last of all, if you are interested in our Private Sale or have questions, you can always contact us on our telegram right here: https://t.me/Securypto
Find out more about Securypto in these links:
Website: https://www.securypto.io
Whitepaper: https://www.securypto.io/whitepaper-securypto.pdf
ANN Thread: https://bitcointalk.org/index.php?topic=5068350
Visit Securypto on other social media
Facebook: https://www.facebook.com/pg/securypto/
Twitter: https://twitter.com/Securypto
Instagram: https://www.instagram.com/securypto_coin
GitHub: https://github.com/Securypto
Reddit: https://www.reddit.com/r/Securypto/
Join Securypto Airdrop: https://airdrops.io/securypto/
Join Securypto Bounty: https://bitcointalk.org/index.php?topic=5063721