Keep it Clean
---
There's a lot of software out there for optimizing your computer's performance, protecting you from malware and viruses, and generally "cleaning up" your system. Unfortunately, a lot of this software is loaded with adware, bloat, or even viruses that do the exact opposite from what you wanted. There's a huge market of uninformed users who simply do not know better, and it's the same people who don't know how to keep their computer clean & fast in the first place.
Here we are going to go over a couple of proven, free, and useful programs for keeping your computer fast, clutter-free, and safe.
Malwarebytes
---
Contrary to what the website says, Malwarebytes does not make antivirus obsolete. However, it does do a great job of finding and removing malicious software, and it pairs very nicely with a light antivirus software (see part 3 of the Computer Hygiene series for more info.)
To get Malwarebytes:
Navigate to the downloads page and select the free download option
Accept any User Account Control popups when running the installer
Go through the setup wizard by clicking Next and accepting the license agreements
After clicking "Finish", the program should open
I recommend using these settings, but many of these are just personal preference:
Navigate to the Settings tab -> My Account. If you are running a trial, deactivate the trial and downgrade to the Malwarebytes Free edition
Go to Protection tab, change "Scan for rootkits" to On
Scroll down to the PUPs and PUMs drop-down menus, change both to Warn User
Go to Application tab, scroll to the bottom, turn Off "Usage and Threat Statistics"
Using Malwarebytes:
Navigate to the Dashboard tab on the left. Next to Scan Status, click the refresh icon to check for updates
Go to the Scan tab on the left. Select Custom Scan, and click Configure Scan
Check all four boxes on the left side, and select "Warn user about detections" for both PUPs and PUMs
Check all drive letters that belong to drives containing files you want to scan, and run the scan (it can take a very long time depending on how much is on the drive)
Interpreting scan results:
If you had any threats identified, it doesn't necessarily mean you have malware. For instance, I get these two detections: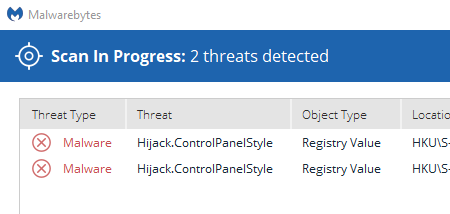 These are due to the Group Policy settings on the domain that this computer is connected to, not malware. The only way to tell is by looking up the threat name and seeing what could potentially cause it. When in doubt, quarantine the threats detected.
CCleaner
---
CCleaner, originally Crap Cleaner, is a multi-purpose utility for freeing up drive space, securely erasing files, correcting registry errors, viewing system information, configuring startup applications, and much more.
Navigate to the downloads page and select the free download option
Choose Customize, and uncheck any options you don't want. Select More to specify install location.

Settings configuration:
On the Options tab, go to Monitoring and uncheck
"Enable system monitoring" and "Enable Active Monitoring", confirm this when the warning pops up


On the Options tab, go to Settings and configure options as follows:

Using CCleaner:
For cleaning up old files: use the Cleaner tab to Analyze & Run Cleaner to delete old files taking up space on your system. A lot of these files are cached information, including auto-fill information like user names and passwords, so don't be surprised if you have to log back in to sites after deleting those files. Take the time to read through the checkbox options to see exactly what you're deleting!
For backing up/correcting the registry: use the Registry tab and scan for issues. When fixing the issues, always back up the registry. You may have to run this multiple times before there are no more issues.
For uninstalling programs, changing startup programs, and more: use the Tools tab and explore the various things you can do. Don't run anything that you don't understand completely or you will risk permanently deleting important data.
---
Like or resteem if you found this helpful. If you want to directly support my work, you can send ETH or ERC20 token donations to Tomshwom.eth. Find me on Reddit.