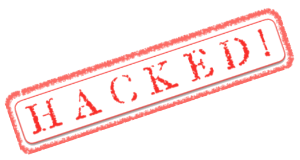 We all see the news on cyber attacks and in many situations it seems like much of the impacts could have been prevented but common sense was not applied in advance.  In case it isn't painfully obvious, EVERY business should have proper preparations for Ransomware, Data Breach, and Denial-of-Service attacks. Well rehearsed comprehensive plans are needed.     
Such capabilities are imperative to move swiftly and reduce impacts when responding to a crisis.  It does not matter if you are a brick-and-mortar retailer, online shop, cryptocurrency exchange, social media site, software developer, municipality, service organization, or manufacturer. If your data and being online matters to you, then protect it.   
You likely have plans if the building catches fire, if your credit card is denied while at a restaurant, if your car runs out of gas, or you forget your house keys.  The same principles apply to the critical functions of your organization.  Make the effort now and "do what is great, while it is small".   
Your preparations will be more valuable than you can imagine.  Don't be in the next news cycle.  Let's all follow and advocate best practices.  Act now, it helps keep everyone protected and safe!