Biometrics Are A Poor Lock and Key
This is why I NEVER use biometrics to unlock my phone, or any other device... if I can help it. Once the data is stolen, you cannot change it. Your fingerprints are always your fingerprints and your face is your face. Once those are compromised, you can't get a new one!
Don't do it!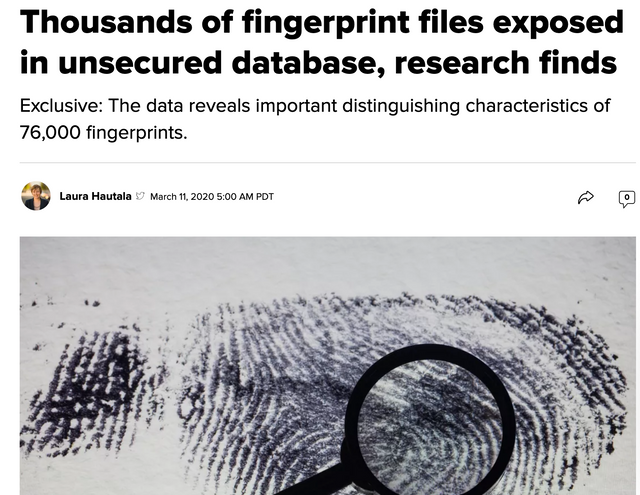 This is really a test of the AltYes plugin, and so far it hasn't been working right. Sorry for the weird posts. I don't want to plagarize, so I'm just going to post the first paragraph of the article. Check it out!
A web server containing records of about 76,000 unique fingerprints was left exposed on the internet, researchers said Wednesday. The unsecured fingerprint data, as well as employee email addresses and telephone numbers, had been collected by Brazilian company Antheus Tecnologia.
Here is the rest of the article!
---
Share this post:







---
Posted using AltYes browser extension.