Can You Keep A Secret?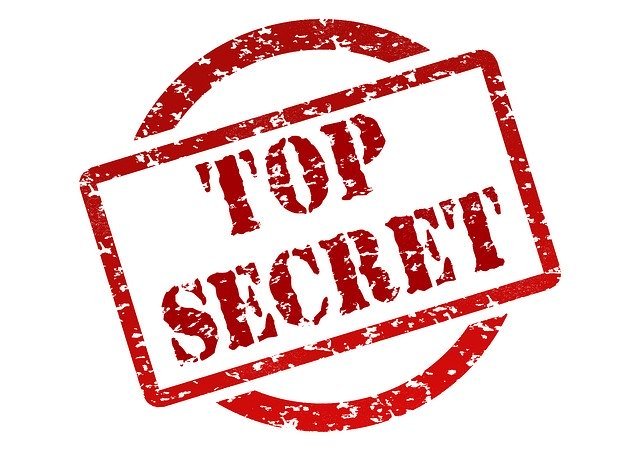 Smart Media Tokens are going to be ready soon.  And I'm getting a killer-app lined up just in time for the launch!  No, it's not a robot sent from the future, but it may very well be the next best thing!  Let me explain:
Some of you may already know that I own a search engine, StartPrompt.  I bought the domain about 6 years ago and coded the beautiful interface myself.  It's always been a fun project that I've enjoyed working on, but I kept wanting to push it further.  And now that SMT's are coming out soon, I think I can finally take StartPrompt to the next level.  That's why I'm completely rebuilding it from the ground up.  And I expect to have it ready in time for Smart Media Tokens to roll out.
But how will Smart Media Tokens (SMT's) work with a search engine?
I'm glad you asked!
I want to make it easy for people to make money online, so I'm going to create a Smart Media Token with StartPrompt.  The plan is that when you submit a URL to StartPrompt, as long as that URL works, contains a unique domain name (like example.com) and StartPrompt hasn't already heard about it, then StartPrompt should give you some amount of its SMT token (sort of like how Steem pays for content, except in this case the content is just website addresses).
The rules are simple: In order to pay out, there must be a valid and unique domain name in the URL you submit.  I can't have it give out tokens for just any and every URL that people submit, only the ones for domain names that StartPrompt doesn't already know at the time.  And sub-domains don't count, it has to be what they call a Top-Level domain name.  You can still submit any URL you like for it to be indexed into the StartPrompt search engine, but the payouts will only be for qualified unique web-addresses.
I haven't worked out all the logistics for the pay-out structure yet, so I don't want to make any promises about how much it will pay out (it's still way too soon to know how much it'll be worth).  But just for example, one idea is to pay out a steady rate like 1 token for each unique domain.  Another idea is to do a halving of the payout every time a certain number of fresh domains have been submitted.  I'd like to hear your feedback as a community about how you think this should work.
From my understanding of the Smart Media Token's whitepaper, apparently there's supposed to be some kind of ICO phase at the launch of a new SMT token.  I just want to say this will be my first ICO, and honestly it sounds terrifying; there's so much to worry about with ICO's, like all the different crypto laws around the world.  Truly, I'm going to have to do some research to find out my own country's laws regarding crypto ICO's.  But search engines aren't cheap to maintain so I guess I'm going to need it.  So far I see no reason not to trust the plans of the SteemIt developers who are creating the Smart Media Token system, they seem to know what they're doing.
I can't say yet when all this will happen, the SMT developers have only said that they plan for Smart Media Tokens to be ready in early 2020.  I hope to have the new version of StartPrompt ready before the SMT system comes out next year.  I'll post more updates here on Steem when I have more information to share.
Until then, all I ask is that you keep this a little secret, at least until the new StartPrompt is ready.  They say the great thing about putting a website on The Cloud is that I only have to pay for what I use, but what they don't say is that if it becomes really popular then it can also become really expensive.  So for now, please don't rush out and tell everybody about this new project yet, at least wait for when it's ready.  I know it's exciting to be able to get crypto from the Internet, especially if it's easy, but there's a time and place for everything.  I'm telling you about this now because I want to get more feedback from the community.  When the time is right I'll tell everybody about StartPrompt, I'll even buy advertising if I can afford it.
But don't worry, you shouldn't have to wait long.  The Smart Media Token System should be released early next year (2020 AD).  When that's ready I'll create the token, have an ICO, and launch the new StartPrompt search engine.  Sounds fun right?  I hope so because that's the plan.  But in the mean time, tell me what you think.  Is it all just a crazy idea?  Maybe you have some suggestions?  Let me know, I'm counting on your feedback to help me design this thing!