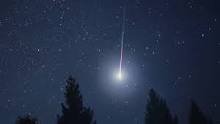 Can Blockchain translate cuneiform script? I do not know if I am over-estimating how much of a game-changer blockchain will be, but if someone can load the code in can we get translations out? Please share this post with anyone that can answer my question.
I believe these translations can hold secrets that will be of rich value to mankind. Think about it, they did not chisel into clay for the fun of it. These recordings and stories were not created for our entertainment, they only wrote down what was of significant value. The story of Gilgamesh is over 6,000 years old. In his travels he finds a plant that is the fountain youth. I have no earthly idea of what will be uncovered from these tablets, but am confident that it will be worth our time. Let's work together to get this done.
Currently only a couple hundred scholars exist in the world that can translate these historical tablets. They say only 10% of all the Sumero-Akkadian tablets that have been found have been translated.