Join us on a challenging journey towards a better world
Do you want to fight inequality, end poverty or stop climate change until 2030? Would you like to do this together with other Steemians? We want to invite you to a journey towards a better world. Our goal is a global movement empowered by Steem, contributing to the United Nations' Sustainable Development Goals.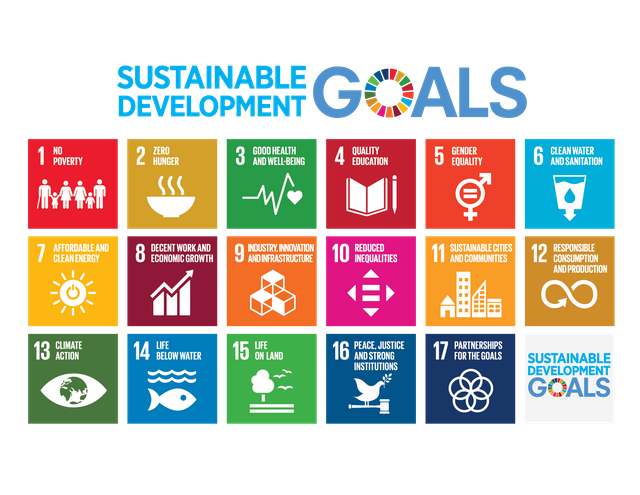 We are ImpactN. A family business with broad experience in impact management and community building. Our mission is to set up a truly SOCIAL network for all those engaging for the better of people and planet. Our approach: scaling social impact through the power of networks. To those not so familiar with the topic: social impact describes the result of actions for good.
How will this work?
All over the world people work on similar problems: taking plastic out of the ocean, supply clean water for drinking, banking the unbanked. And they keep reinventing the same things over and over just because there is no place to find people working on equal challenges, to copy their solutions or to collaborate with them. LinkedIn, Facebook and Google simply don't focus on social impact. Their algorithms are designed for different things.
Seeing this, there is a strong need for a social network for those working for a better world. And it shouldn't stop with collaboration. Funding for impactful projects should be made easier as well. Exactly this is what we want to enable – globally.
Why on Steem?
At Steemfest3 we got an overwhelming feedback from the community. Obviously it is a matter very close to the heart of many a Steemian to see a social cause with a high potential for mass adoption of the blockchain. As a result several Steemians already declared their willingness to push the project forward. This makes the emerging social network SOCIAL right from the beginning. It belongs to everybody eager to change our world to the better – for people and planet.
Furthermore, Steem's curation mechanisms can help identify and bring forward impactful projects. This is how it will work: a project (idea) is posted with a specific social impact claim, such as "save the bees" or better "enhance the number of bees in buzz-town by 50%". A community then discusses the cause, helps develop the project further and pushes it forward through upvotes, rewards and donations. The (fake) screenshot attempts to visualize this basic functionality: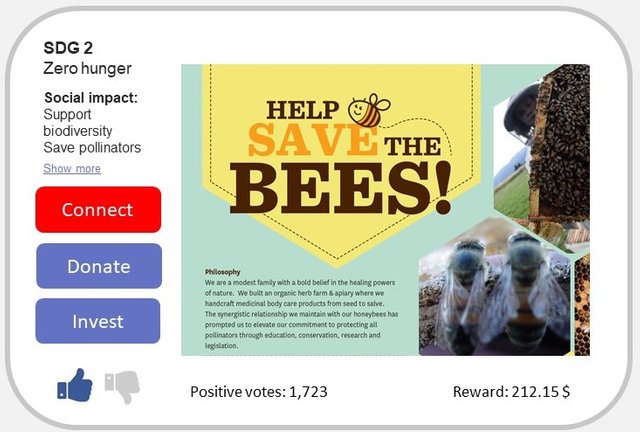 Finally, the way Steem works, it offers incentives for co-creation. Every valuable comment, every hint that helps a project move on, gets rewards as well. Doing so, there is a true alignment of social and financial goals. No other platform, no other blockchain offers this.
We would be glad, if you would join the journey to scaling social impact globally. How can you help? Well, that's easy. We'll have a call to action at the end of every single blogpost.
This week it is: Please leave one comment! Share your thoughts on where this journey should take us. Or how the journey could look like. Many thanks for that.