Little Progress on my male Angel Sculpture

Some of you maybe remember, that I started a male angel sculpture a while ago.
I finally found time to continue to work at him and nearly finished the sculpting part on his face. He still needs some adjustments and sanding and of course..painting.
The eyes are handmade by me, too. I sculpted the head from polymerclay (LivingDoll) and to paint the face, I will use genesis paints.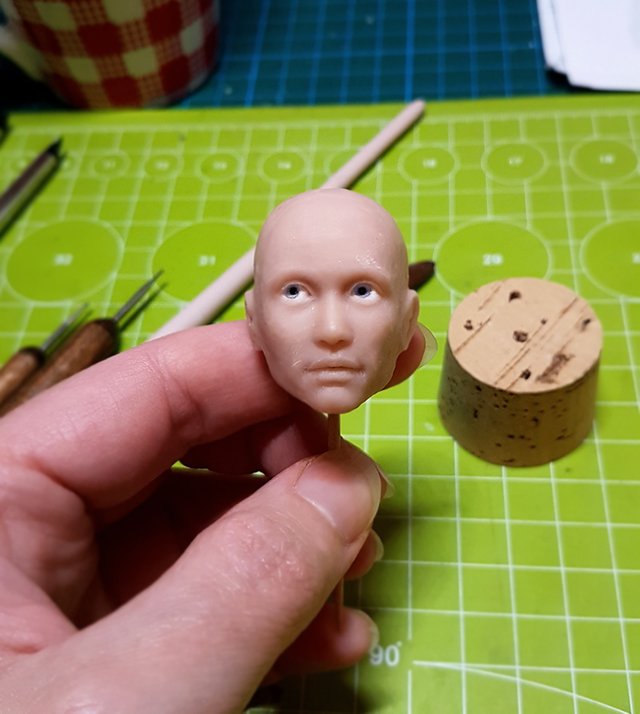 I´m extremely busy at the moment so this is it for now.
I hope you like him so far and you all are fine!
Have a wonderful creative day! 🎨
---
Copyright @maysi-art - All Rights Reserved