Hey all,
i have created my first ever ( SM Silver League) Tournament for you all ...
You can join this tourney and get your loot ...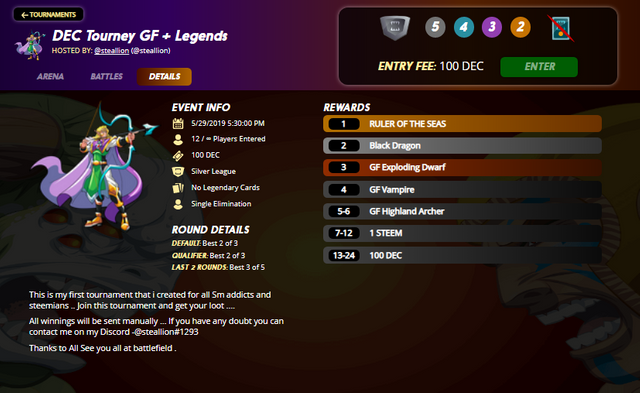 I set 1st prize as regular (Ruler OF the Sea)
2nd one is Black Dragon
and 3rd is GF Exploding Dwarf
And rest of the prizes you can see on screenshot ...
let's see who grab 1st prize ...
Thanks to All !