[SCT Mining] SCT挖礦來了!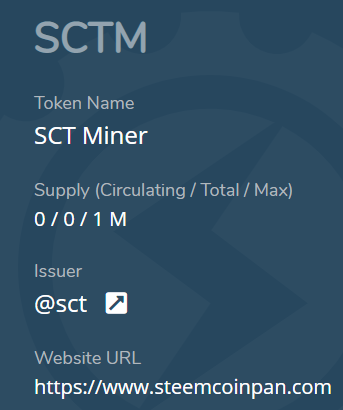 熱騰騰的SCT挖礦上架啦!
SteemCoinpan SCT plans to start SCT mining by the token SCTM
https://steem-engine.com/?p=market&t=SCTM
看這篇韓文公告
Here is the Notice in Korean
[NOTICE] SCTM(SCT Miner) 토큰 발행 및 판매 예정 공지
我用翻譯看過了,很簡單,SCT發售100萬枚SCTM挖礦幣,日後每日增發的SCT,會有10%流入挖礦所得(審查與作者獎勵各減5%,都會調整為40%)
目前獲得SCTM有兩方式:3 STEEMP 買 1 SCTM,或是 2 SCT "換" 1 SCTM。前者市場買,後者轉帳給 @sctm即可。
1 million SCTM for sale. You may buy 1 SCTM by the price of 3 STEEMP in Steem Engine market or buy 1 SCTM with 2 SCT by transferring SCT to @sctm. 10% of daily minted SCT tokens will flow into miners' account, hence a new token distribution of author/curator/sct.admin/mining by 40/40/10/10 respectively.
按照米高資訊,每日SCT通脹19200個,我算了下,年報酬約為35% (19200 * 0.1 * 365 / 1000000 / 2),還不錯但也不是最高,不過,考慮100萬個可能開挖時還沒完售,或許早期還可以?(數字與風險都請自己確認)
總之,我嘗鮮去了,先用換的,用剛領到的SCT換換一點,靜待收幣與開挖啦~~~
My calculation shows that the ROI in SCT is about 35%. Not bad really. I will try get a few SCTM and start mining...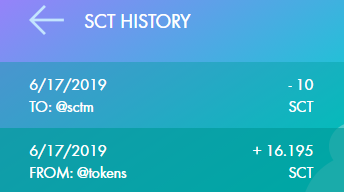 ps. 這可能表示短期內SCT價格會在1.5 STEEMP附近,至少不會低太多。