Do you think Palnet "holds no value" and disagree with minnowsupport bot?
Recently, I learned that some Korean users, including myself, were downvoted by users that they do not know. I didn't really know why that happened.
And several hours ago, I found that @whatsup and @tarazkp left replies after downvoting.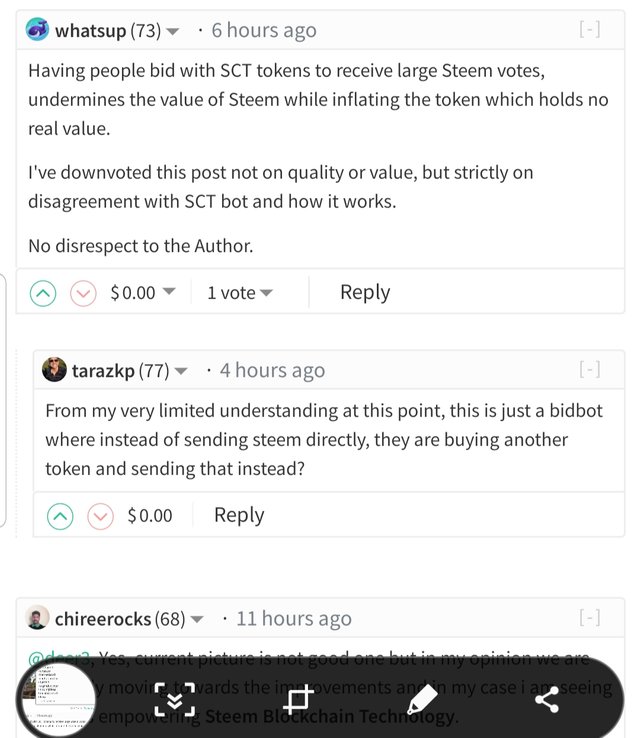 First of all, thank you for leaving your opinions so that now I can see where it comes from.
I have close to zero communication experience with @tarazkp, but from his high reputation(77) I assume that he has been around for a long time. All I can tell him is that I believe that it is inappropriate to "attack"(downvote) others if you yourself even are not sure what/why you are doing ("very limited understanding", if I use a direct quote.)
---
Now @whatsup 's reply.
Let's start with this part: "the token which has no real value"
So you are saying that SCT has no value. What is your reason?
SCT is the community token for steemcoinpan, one of the earliest steem-engine based communities. And it is also one of the most successful community so far, based on tag usage, user activities, market cap, transaction volume, etc.
Following your logic, I would say that palnet is also "the token has no real value". And I learned that you yourself use the palnet tag too. Let me ask you this question:
What is the difference between palnet and sct? is it only because you know people in palnet and don't know people in sct?
---
Second part: "having people bid with SCT token to receive large steem votes"
Okay. It seems that you do not like "steem engine bid bots" that accept steem engine token and bid. It is your preference and I understand that people may have different thoughts.
But have you applied the same criteria to other bid bots, including palnet bid bot (@minnowsupport), steemleo bot (@steem.leo), etc.?
As far as I know, no. You have not downvoted these bot users. Seems inconsistent.
---
Update: it seems that some users do not even know what are being discussed.
This is a screenshot from https://steembottracker.com/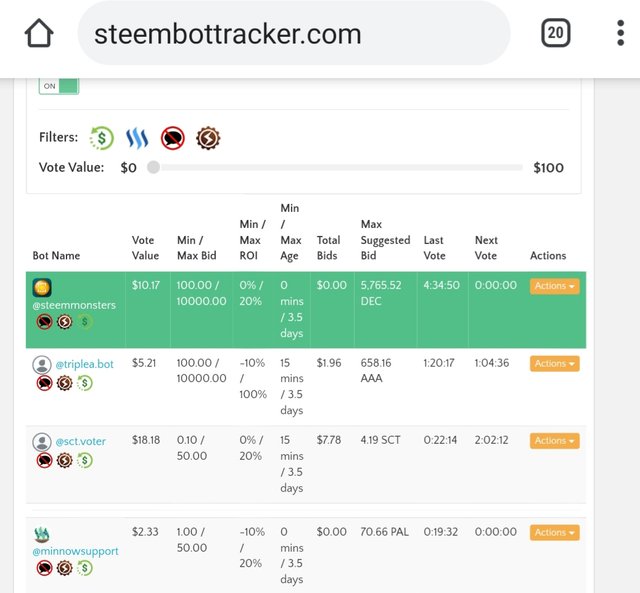 sct.voter accepts SCT (steemcoinpan token)

minnowsupport accepts PAL (palnet token)
The only difference is the symbol: structure is the same.
Oh, and one more difference - the amount of steem power that the project supporters delegated to the bot.
---
I would like to know how steem engine tribe people, including @aggroed and @yabapmatt, regarding this issue.
I believe that downvoting on postings merely based on the fact that they have used steem engine token bid bots will
Discourage steem engine tribe community participation, which would reduce steemit community participation at the same time.

Negative effect on steem prices as some users may feel disappointed of them receiving downvotes and choose not to power-up or even power down.
---
I seldom write in English as I mostly communicate with kr(Korean) users. But for this issue, I should use English.

한국어 버전은 별도로 포스팅하겠습니다. Korean version of this article will be posted separately.