【# Crypto 22】2019將會是Staking 元年?加密貨幣市場中新的穩定收益方法 (1)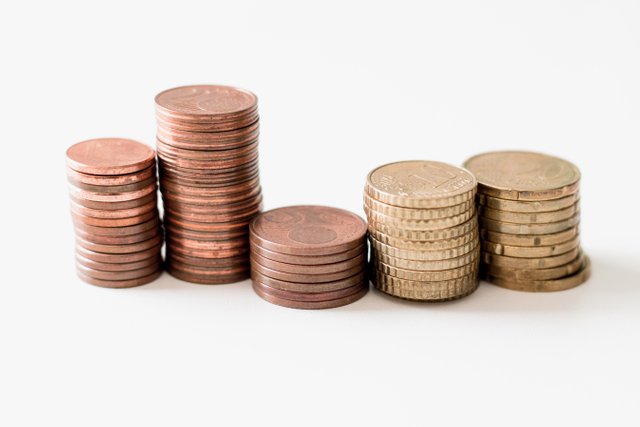 Photo by Ibrahim Rifath on Unsplash
Hi Steemian!
又時隔一個月沒發文章了...這次來向大家科普一下現在幣圈很火的Staking Economy究竟為何,以及一些明星項目的介紹, 如Cosmos, Polkadot(波卡)等,讓大家可以大略了解如何操作
---
Background
隨著2017年的ICO熱潮隨著18年爆發的熊市逐漸退卻,不管是專業投資機構或是一般投資散戶都變得更加謹慎,市場上越來越少以往的百倍幣、千倍幣的奇跡出現後,人們也才逐漸瞭解區塊鏈背後的技術及應用場景,讓自己在下一個牛市來臨前有著更好的準備。
With the upsurge of ICOs appeared in 2017 gradually cooled down with the bear market coming since 2018, both professional investment institutions and retail investors have become more cautious, and there are fewer and fewer miracles like 100x, 1000x return in the crypto market, and people have gradually studied the knowledge about the technology and application scenarios behind the blockchain and cryptocurrency, so that they can have better preparations before the next bull market comes in.
如此的風氣也使18.19年有更多專注於開發區塊鏈技術及金融服務創新的團隊出現,其中大家最期待的亮點莫過於去中心化金融(Decentralized Finance,De-Fi,又稱開放金融)服務平台。
This tendency has also led to more companies focusing on the development of blockchain technology and the promotion of financial services innovation in these 2 years. One of the most anticipated highlights must be the platforms associated with Decentralized Finance (De-Fi, also known as Open Finance).
Decentralized Finance - Defi
不管是即時搓合借貸方或是先行質押進行借貸(eg. 去中心化的Dharma、Compound及中心化的Nexo)甚至是能夠在交易所(Bitfinex、Poloniex)進行放貸的操作,由於相較於傳統投資商品的有相對誘人的年化報酬率(高於10%),吸引了不少人的興趣,也不乏有傳統金融商品的投資者新加入瞭解加密貨幣投資的市場。
Whether the decentralized platform can provide the function for lenders and borrowers to match their transactions quickly (eg. Dharma, Compound ), and CEX like Bitfinex and Poloniex, due to the high "Return On Investment"(usually above 10% Annualized rate of return) Compared with traditional investment products, attracting many investors not only in the crypto investment market but the investors in traditional financial market.
而三月初推出主網的Cosmos及年底隨即要支持staking的Polkadot可以說是PoS機制當中備受矚目的明星項目之二,究竟這些專案是想要一爭ETH、EOS及TRON的公鏈寶座,或是要與具有規模較成熟的公鏈相輔相成一個更完整的生態?而跨鏈、側鏈這些項目所誕生的背景為何?想要解決的痛點又是什麼,下一篇文章將會細說,且跟大家分享如何在這兩個生態當中staking自己的token。
Cosmos, which launched the main net in early March this year, and Polkadot, which will support staking at the end of the year, can be said to be two of the most promising projects belong to PoS mechanism. Are these projects intended to compete with public chains like ETH, EOS, and TRON or to complement these chains to form a more complete ecology? What is the background of the cross-chain and side-chain projects showing up? And I will give you the instructions about how to stake your token into the staking ecosystem.
---
感謝你讀完此篇文章
THANKS FOR READING
持續追蹤我看看各種有關區塊鏈的知識分享吧
Keep following me @alvin0617 for crypto-related news and my life in HK