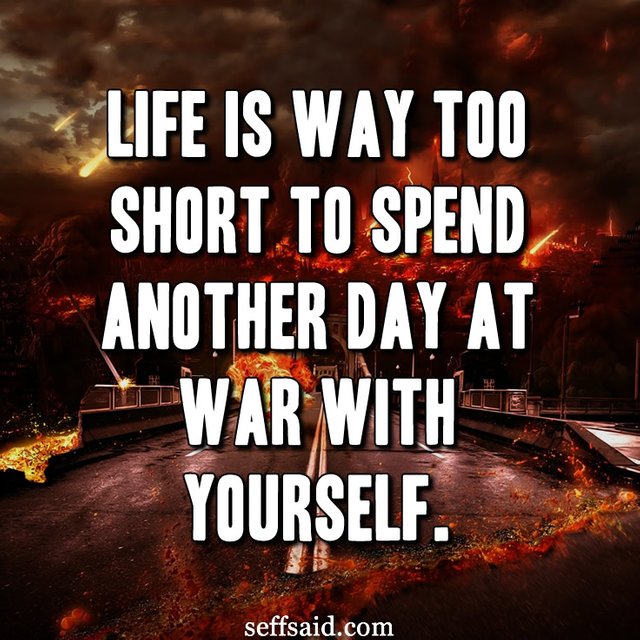 Reflection

Life's true gift lies in your freedom to design it beautifully. With each rise of that sun, you get to chase the opportunity to fill your days with meaning to live your like the way you choose.
Life is way too important to be taken serious and also life is way too short to begin another day at war with yourself. Be wise.
Image sourced from Google
#scquotechallenge
Special thanks to @steemitcentral for initiating this challenge. Kindly follow to read about the rules and regulations of engagements and contribute valuable quotes to the Steem blockchain
Are you a minnow and you're thinking of giving up on Steemit?. Please don't quit. Kindly follow @steemitcentral and use the steemitcentral tag in your posts to get some upvotes.


Thanks for visiting. I appreciate your time.