Hi Steemians,
with today's #sciencepic post, I will show you the second possibility to synthesize materials (e.g. intermetallic compounds) at high temperatures. I showed you the first option in a recent post: using metal ampoules.
Today, we have the second option: an arc melting furnace.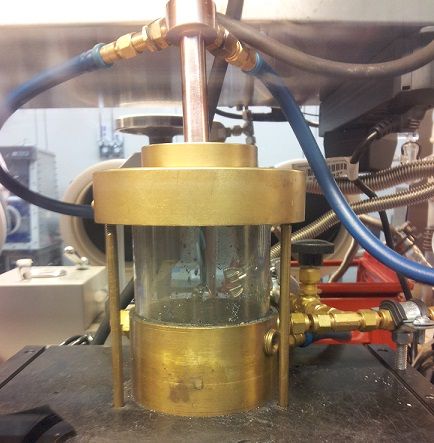 The function is in principle the same as in electro welding. In this case, the whole device is mounted in an argon filled glove box to guarantee oxygen free environment. You can see the blue tubes to cool the welding tip and bottom. This is necessary because the arc can easily reach 2000 °C - 3000 °C or more, depending on the current and voltage.
We use the welding process to close the above-mentioned niobium ampoules or in this case to let two substances react. For synthesizing e.g. CaSi (calcium silicide) you can take the pure elements silicon (here as a crushed silicon wafer) and calcium (small parts of an ingot), mixe them as good as possible and melt them together in the arc. After the reaction, the melting and cooling process is repeated to enhance the homogeneity. You can see in the next photo what the product looks like.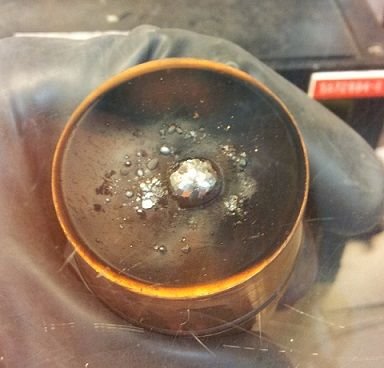 I hope, you liked the post. See you next time!