Do you remember your early school days when they told you that iron was magnetic while wood and paper were not? You were told wrong. Everything is magnetic. If you had a good professor then he chose his words carefully and did not really lie to you. He just didn't tell you everything. This was for your benefit. A lot of people think that when science is taught to children we should keep it at their level. I do agree with this but also think that kids are smarter than we give them credit and capable of understanding more than we think.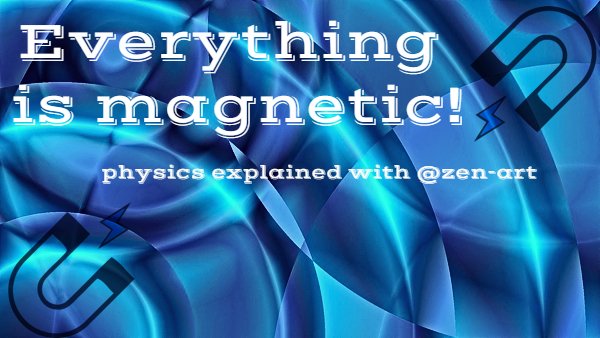 I have been a physics tutor for 15 years and the thing that kids have taught me was to never underestimate them. Magnets were always a fun and interesting subject and I have had great success in explaining them to all ages. There is a great saying:
If you can't explain it simple enough,
you don't understand it well enough.
The purpose of this post is to explain magnetism to you, the adults. By helping you, I am helping your children because you will have all the knowledge required for teaching them and explaining this fun subject. There is even a great little experiment you can do with them. It will come naturally to substitute some of my more complicated words with those your child could understand. For example, you do not need to explain what electrons are but can say that they are tiny particles that everything is built from. Keep it as simple as possible and whatever you do, make it fun and interesting. Are you ready to get started and learn about magnets? Let's go!
---

To ancient people, magnetism was magic. Today, we understand why some materials attract others better. Imagine a coin, on one side of that coin is magnetism and on the other side is electricity. Interestingly enough, let's call that coin electromagnetism. Two different sides but one coin and there is no explaining of the one without the other. We will get to that in a minute.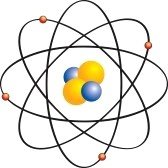 Everything is made of atoms. Those atoms have electrons which are orbiting the nucleus and constantly moving. Every electron has a charge and when a charge is moving it is creating a magnetic field in its surroundings. The magnetic force is defined as a force created by electric currents which are caused by moving electrons. Magnetism is the property of space, its ability to feel the magnetic force. It is a phenomenon that is seen by observing the attraction and repulsion between magnets and magnetic materials.
Let's simplify it...
Everything has tiny little electrons in it. Those electrons are charged and we call their charge elementary because all the charges are made of them. Elementary charge has a value of:

Electricity is a current of charges. Whenever a charge moves, we call it electric current. Since electrons are charges and they do move, they are creating electricity.

Whenever a charge moves, it creates a magnetic field in its surroundings.
Now, let's complicate it...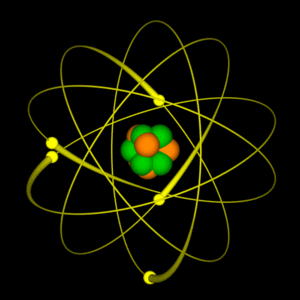 Not only do electrons move around the nucleus in orbit, they also spin on their axis at the same time as they are moving. Electrons in an atom mostly exist in pairs and those pairs spin in opposite directions. The magnetic effect of one electron in that pair cancels out the effect of its partner electron. When an atom has unpaired electrons, like iron that has 4, those electrons produce magnetic fields that line up with one another so the whole atom becomes a mini magnet.
---

Remeber when I said that you were told wrong how not everything was magnetic? I am sure you are beginning to realize how everything, in fact, is magnetic. Since moving electrons create magnetic fields and everything is made of electrons, everything must be magnetic. Right? Yup, everything is. Some materials show greater magnetic properties and some less. Do you want to know why?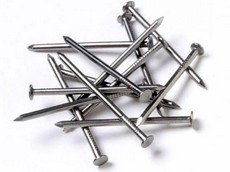 We've covered that there are unpaired electrons. When the alignment of those unpaired electrons persists without an external magnetic field or current then we have permanent magnets called ferromagnets. Ferromagnets become strongly magnetized in a magnetic field and stay magnetized even when the field is removed.
We call them "ferro" because that behavior was first observed in magnetite, Fe3O4, a natural iron ore. It is common to refer to ferromagnets as those which are magnetic like iron. However, even permanent ferromagnets can be "unmagnetized". You can do that by heating them up over their
Curie temperature
or by hitting them repeatedly. For example, if you heat up an iron magnet to 800°C (~1500°F), it will stop being a magnet.
Metals besides iron, that have been found to be ferromagnetic, are nickel, neodymium, cobalt, and some others. Most of today's strong permanent magnets are made of neodymium.


Some materials become temporarily magnetic when we place them in magnetic fields. Once the external field is removed, those materials go back to their usual nonmagnetic state. Most nonmetals and some metals like aluminum are paramagnetic. Their magnetism is so weak that we don't notice it in normal circumstances but there are ways to show it. One of those ways will be our little experiment that we will get to later.
In paramagnetic materials, electrons spin in such a way that atoms have permanent dipole moment. Directions of those moments are randomly oriented because of the thermal vibration. This is why the net magnetic moment is zero. When we place a paramagnetic in an external magnetic field, those tiny magnetic dipoles align in the direction of that field and become magnetized. Elements that are paramagnetic include aluminum, platinum, oxygen, lithium, sodium, calcium and many others.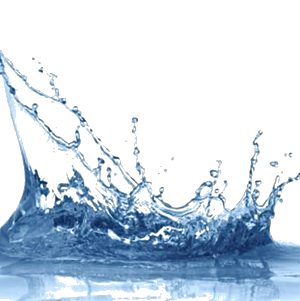 Imagine the opposite from paramagnetism, that is diamagnetism. Sort of. Ferromagnetic and paramagnetic materials are "allowing" themselves to be magnetized while diamagnetic materials resist and repel magnetic fields outside themselves. This happens because those tiny magnetic dipoles align in a way opposite to the external field.
The magnetic moment in every diamagnetic atom is zero because all the dipoles are randomly oriented (just like in paramagnets) but when we put such a material in a strong external magnetic field, all those dipoles align and become repelled by the external field. When we remove the external field, everything goes back to normal.
A lot of carbon-based substances are diamagnetic and so is water. Some of the elements that are diamagnetic include gold, silver, copper, hydrogen, nitrogen, mercury, lead, silicon and many others.
---

The best way to remember these 3 types is to distinguish the difference between ferromagnets and the rest. Ferromagnets are permanent and the rest are not. The difference between paramagnets and diamagnets is that paramagnets are attracted to external field and diamagnets are repulsed, but both lose their magnetism once we remove the external field.
In our normal, usual lives, we can not see paramagnetism and diamagnetism at work. This is because forces involved are too weak. We can, however, make them easier to see by decreasing other forces that are in their way, friction being the biggest one. The other thing we can do is to take a small piece of material, small enough that a strong external magnetic field can influence it.
You will need:
small plate or glass of water
a drop of liquid detergent
large enough magnet (you can combine several smaller ones)
a tiny piece of paper, wood or cork
What to do:
fill your plate or glass with water and add a drop of liquid detergent, it will break the surface tension of the water
if you do not have a large and strong magnet, you can make one by putting several smaller ones on the head of a nail
put your small piece of material on the water (not in, but ON)
move your magnet closely above the material (be careful not to touch it)
your material should follow the magnet around or "run away" from it depending on if it is paramagnetic or diamagnetic
Here is a video of me doing this experiment. I used a small piece of pinecone which you would normally say is not magnetic. Guess what? It actually is :)
Do you see the material move?
That means it is magnetic!
---

After doing this simple experiment, be sure to teach or remind your child of 5 important things he or she should know about magnets.
1. Two poles
Every magnet has two poles, north and south. The opposite poles attract while the same poles repel.
2. Always two poles
If you cut a magnet in half, you will get two new magnets and each of them will again have two poles. You can do this as many times as you want and always get two poles.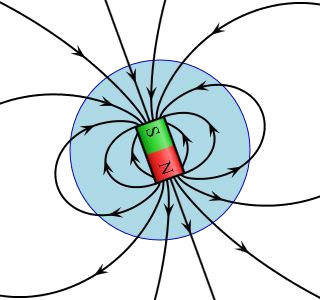 3. Magnetic filed
Every magnet creates magnetism. That is the invisible field arround a magnet in which magnetic features can be seen.
4. Eart is a magnet
Our planet is made of magnetic materials and behaves like one giant magnet. It south magnetic pole is at the north geographical pole and vice versa. A compass needle is showing geographical north because it is actually attracted by the south pole that is there.
5. Everything is magnetic
Just because we can not see something does not mean it is not there. Everything is magnetic, just not in the same amount. Some materials are strongly attracted by magnets, like iron, and some not so much, like paper or fabric but that does not mean they are not magnetic at all.

I hope you found this article interesting and that it will help you in helping your child understand magnets better. Have fun learning about them together. To get additional information on magnets, check these links out:
Until next time,

KEEP YOU SMILE ON!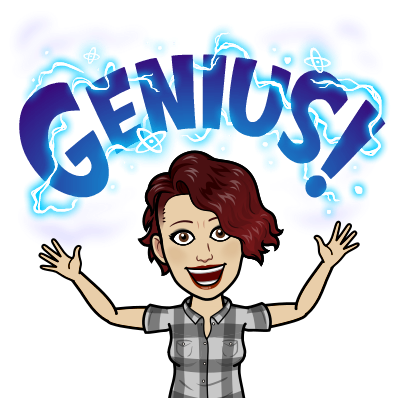 All images used in this post were created from those that are under CC0 license and free for personal and commercial use.
- The first image was created from an image found on pixabay.com, you can see the original image
here
.
- the little magnet element used in my titles and in my cover photo is from
https://pngtree.com
- every other image used is from
Free Clip Art Library
and if you click on an image, it will take you to the source
- the bitmoji is well... my bitmoji. Get yours at
https://www.bitmoji.com/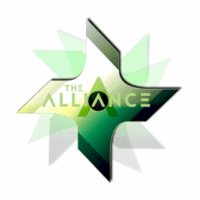 @steemitbloggers