QGIS Trainor's Training: Fundamentals of Flood Disaster Preparedness Towards a Flood Resilient Community
---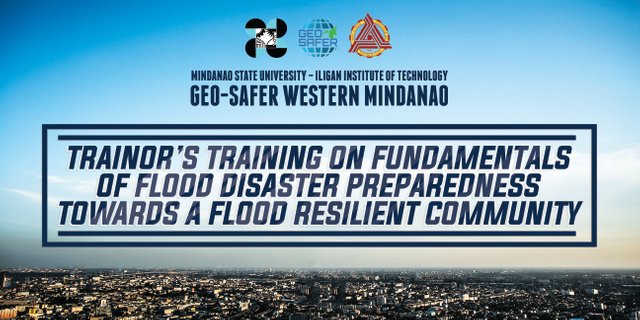 Photo Credit: @jimonru
Last March 8-9, 2018 at Jacko's Kan-anan, we, the Geo-SAFER Western Mindanao conducted a 2-day seminar for the chosen LGU's (Local Government Unit) of the provinces Lanao del Norte, Misamis Occidental and Misamis Oriental namely: Kauswagan, Kolambugan, Linamon, Aloran, Calamba, Plaridel, Lopez Jaena, Manticao, Naawan.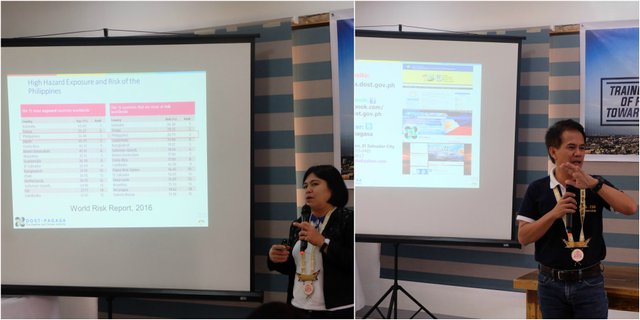 Photo Credit: @hutgert
Along with us are the two universities, Mindanao State University - Naawan and Cotabato City State Polytechnic College (CCSPC), who were chosen to be benefactors of the technology that we are in. Two guest speakers were invited to the opening program of the training in the name of Engr. Nahum Q. Colocar; a representative from the DILG(Department of Interior Local Governance) - Region X as well as Ms. Anianita R. Fortich; a representative of PAGASA (Philippine Atmospheric Geophysical and Astronomical Services Administration) - Region X.
Training Proper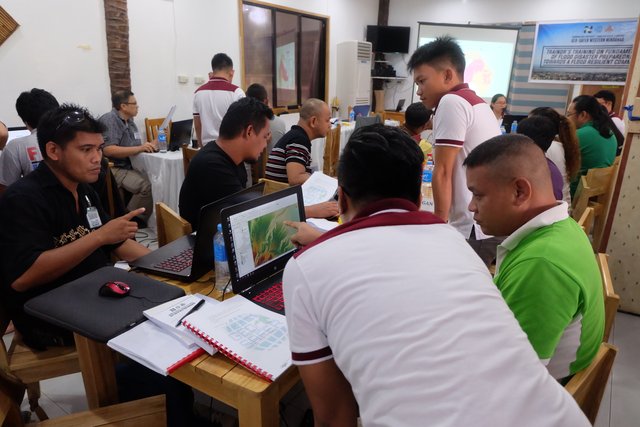 Photo Credit: @hutgert
Overview:
What is GIS?
A geographic information system (GIS) is a framework for gathering, managing, and analyzing data. Rooted in the science of geography, GIS integrates many types of data. It analyzes spatial location and organizes layers of information into visualizations using maps and 3D scenes. ​With this unique capability, GIS reveals deeper insights into data, such as patterns, relationships, and situations—helping users make smarter decisions. (Source)
The Tools:
QGIS (previously known as Quantum GIS) is a free and open-source cross-platform desktop geographic information system (GIS) application that supports viewing, editing, and analysis of geospatial data. Such software was used for the training because it is free. Several GIS softwares are available in the market such as the ArcGIS by ESRI. (Source)
The Data:
The data that was used in the training was provided by the Geo-SAFER Western Mindanao. These data are gathered in the fieldworks and manipulated in order to attain a flood hazard map thru a scientific method set.
The Modules:
* Weather Monitoring
This part tackles on what are the agencies related to weather monitor and its corresponding web pages. Each of the web pages was discussed thoroughly and on how it can be related to the topic based on its historical data either on a graphical or tabular form. Below are some of the web pages as well as the data that can be gathered from each page:
PAGASA : Weather Advisories
Predict : Rain Fall, Water Level
Geo-SAFER Mindanao : Rain Fall, Water Level, Flood Hazard Maps
* Flood Risk and Exposure Assessment
This part tackles on which part of a certain area are being flooded based on historical data as well as the scientific method on flood modeling and mapping. With this being discussed, actual flood exposure and extent can be determined which could be a great help in minimizing the damages in properties or even loss of life.
* Flood Evacuation Assessment
This part tackles the assessment of existing evacuation sites in a community whether it is on the risk of flood or not. With the provision that the sites are at risk, proposals on new evacuations sites based on the flood hazard maps generated from the flood modeling can be done. Also, the capacity of evacuation centers would also be assessed as well as its area of responsibility.
* Evacuation Plan Analysis and Map Layout
Lastly, this part tackles the preemptive response during emergencies on which path would consume the least time and on the shortest path from any point in the community into the selected evacuation sites. As soon as all is set, the data generated from the previous parts of the training were composed into a single thematic map which was presented by each of the LGU prior to the closing program.
Taking a BIG Leap Out of My Comfort Zone
---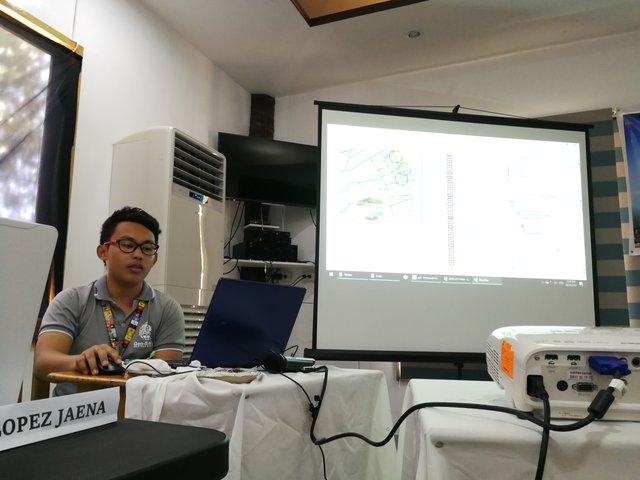 Photo Credit: @tomogiroe
During the preparation phase of the 2-day training, I was tasked to be the 4th speaker and will tackle the Evacuation Path Analysis and Map Layout topic. I felt like a was pushed into the edge since I am not a good public speaker and especially that the participants in the training are older and more professional than me in this field. But whether I like or not, I've got no choice because it's my supervisor's decision already to be one of the speakers. As a resolution, I made it clear that I understand each point in the training especially in the manual and a big thanks to my one and only @kneelyrac for helping me overcome my fears a bit.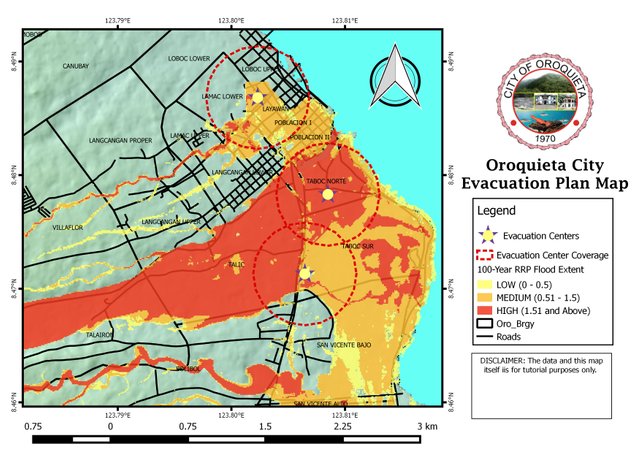 I'll also grab this chance to show my output map. Being able to attend and to facilitate such training also taught me more knowledge in my chosen career. It leads me to be more environmentally sensitive. It is very heartwarming to receive even a single "Thank you" from the LGU and I do hope that they would also partake their new knowledge to the others to be able to attain a Resilient Mindanao.
The People Behind:

Photo Credit: @hutgert
This event would not be a success without the collaborative help of each one of our team, the Geo-SAFER or the Geo-informatics for the Systematic Assessment of Flood Effects and Risks for a Resilient Mindanao. With us working as one, we were able to make things wrap up despite the short notice. Shoutout to my workmates in Geo-SAFER who are also steemit members, @jenipoti, @kneelyrac, @hutgert, @tomogiroe, and the handsome boy @jimonru.