What is the Fair Journal?
The Fair Journal is an online publishing platform for scientific articles. What distinguishes the Fair Journal from other scientific journals is a focus on paying scientists what is fair, and on spreading science to non-scholarly educated adults and kids. The following video explains the concept behind the Fair Journal:
We publish 3 versions of an article: one for scientists, one for adults, and a cartoon version for kids. The cartoon version is a short animation similar to the one you have watched in the video above. It will explain the essence of the research to kids, with a focus on storytelling and making it fun. The one for adults have more details and explanations, and it is written in a language that non-scholarly educated people can understand. We will soon post some examples here on Steem, but until then you can already have a look at https://thefairjournal.com where there is already five cartoons.

Why do we need the Fair Journal?
As technology advances, people are able to access information across a wide variety of platforms, including television, newspapers, and websites. But as access to information grows, so does the proliferation of inaccurate or untruthful information. For the average person, it can be difficult to decipher what is true and what is not, especially when it comes to subjects they may not be well-versed in, such as science. We hope to combat inaccurate scientific information being shared with the general public by giving a more digestible version of scientific research so that people are better informed and better able to discern between truthful and inaccurate information. Additionally, by making a version for kids, our hope is that they may grow up being smarter, more critically thinking, have better ideas to solve the problems of the future, and be more innovative than previous generations.

How the scientific publishing system currently works
As it is today, scientific publishers do not pay scientists for their work. In contrast many actually charge the scientists to publish their work (often ~1500-3000$, examples from PLOS here. Additionally if scientists want their article to be open access (meaning that people do not have to pay to read the article) they have to pay a sky-high fee (often ~2000-5000$, see examples from Nature here). Here is a schematic overview of the current situation:

The current publication system
In order to get research funding it has become an (unwritten) rule that the scientist must publish high impact factor papers (i.e. publish in very few specific journals). Therefore, the future of individual scientists is in the hand of a very small group of people known as science editors. Given that the main way to stay in science is through publishing in these journals, the editors are swamped with submissions, and have very little time to read a manuscript. So often the scientists get an unfair treatment. Due to the dependency on these journals, the publishers can charge whatever fee they like for publishing the scientists' work.
In order to satisfy and impress the journal editors, scientific articles are written in a very sophisticated manner with lots of abbreviations and jargon from specific fields. Therefore, science articles have become impossible to understand for non-scholarly educated people, and are even very difficult to understand for scientists from another field.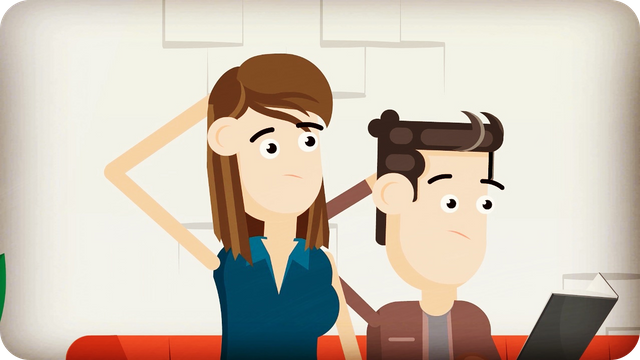 But how is it possible to pay scientists for their work when no other publisher does?
The payment system of the Fair Journal is based on a similar system as what is used on Youtube. There will be commercials on the site, and every time someone views an article, the companies pay a small amount. This means that the more readers an article has, the more money the researchers will be paid. Here is a schematic overview of how the Fair Journal's publication system works:

The Fair Journal's publication system
We will pay 55% of the ad revenue to the authors directly for a full research manuscript (the same as Youtube), and 25% for a layman summary. The rest of the revenue will be used to pay salaries, servers, expansion, and reviewers. The Fair Journal's payout will last the lifetime of an article. This means that at the end of a career scientists may have hundreds of articles published, which all provides money for research.
By using this strategy, it is our hope that some researchers may become completely independent of grants and impact factors in the future.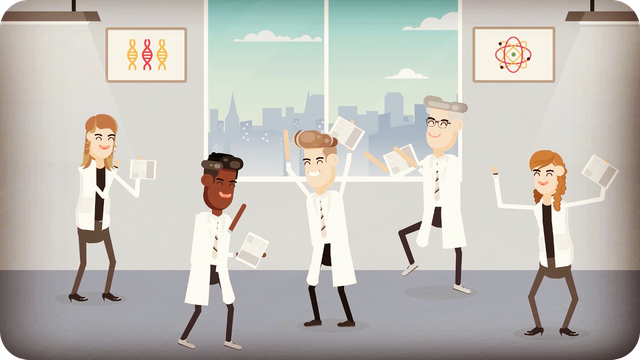 The benefits of the Fair Journal compared to other publishers
Spreading science to kids and non-scholarly educated adults
Scientists will earn money from their scientific articles or layman summaries
Complete and free open-access, meaning that you never have to pay anything to read the articles.
No publication fees
Royalties can be used as the researcher sees fit (we suggest using them for exploratory research)
The disadvantages of the Fair Journal compared to other publishers
We are not a well-known publisher in 2019, and scientists may still prefer more well-known journals.
We are not yet indexed on PubMed, Web of Science etc. and we do not have an ISSN. This is only possible after publishing a full issue with 25 peer-reviewed articles.
There will be ads on the homepage (but other publishers like Nature, Science, and Cell also have ads on their sites – they just do not share the revenue with the scientists)
Submit your manuscript or layman summary
The Fair Journal accepts two different types of submissions:
A full research manuscript (will undergo normal peer review)
A layman summary of already published work (must be from one or more of the original authors)
Given that submission of a full research manuscript may be too risky at the moment, we hope that researchers will at least see the 2nd type of submission as a good opportunity to spread their research findings to more people.
The two types of submissions have different payment levels. For a full research paper authors will receive 55% of the revenue. For a layman summary of an article published elsewhere, authors will receive 25% of the revenue. For both submission types the revenue coming from the cartoon will of course also be counted.
Currently there are three ways that an article/layman summary will enable cartoon production:
Unbiased way: Automatic when the article/summary has earned 100$ (1/3 of current average production costs for a cartoon)
Biased way: Articles/summaries that we really love!
Paid way: You pay 300$ (current average production costs for a cartoon). If you do this you will get 55% of the revenue instead of 25% when you submit a layman summary.
Risks and Challenges
The biggest challenge for the Fair Journal is to get scientists to trust the journal and start submitting their articles. However, since we are aiming at both 1) getting scientists paid fairly, and 2) sharing the scientific knowledge with adults and kids, we would still be able to publish cartoons and easy-to-understand summaries of articles published elsewhere. The only problem with this is that we would not be able to re-publish figures from the original articles, as they would belong to the journal that originally published the work. But to circumvent this, we can still ask the authors for an alternative version of a figure, or make a new one to illustrate the findings.
Please give us your feedback
As we are just starting up here in 2019, we would be happy to hear your feedback on the concept. So please post your comment below, or get in touch on https://thefairjournal.com/contact/