SpaceX Deception? Editing Live Stream Footage of Falcon Heavy Launch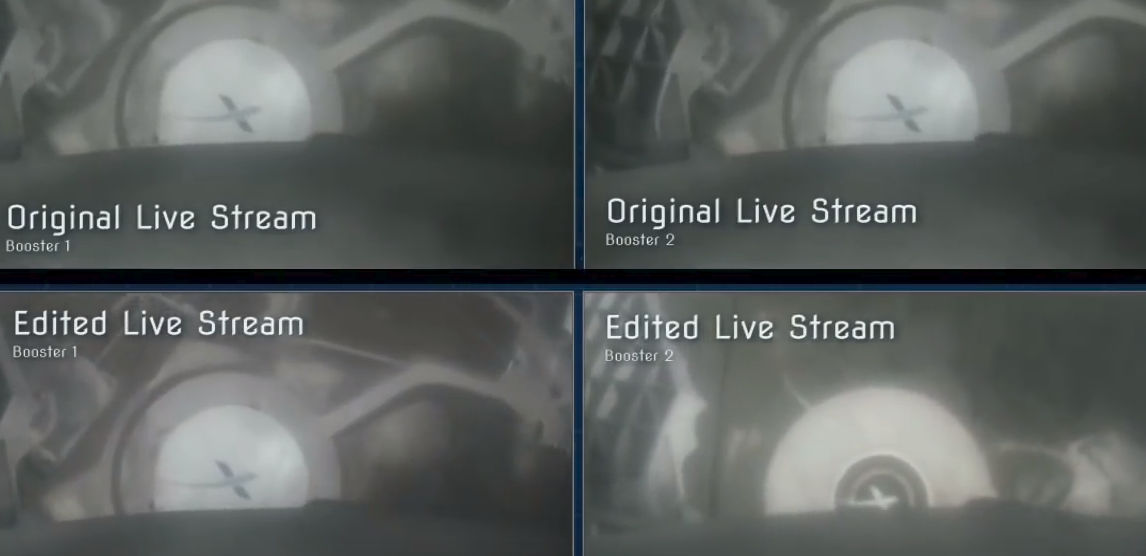 This very disturbing revelation discovered by some Youtubers who were combing through the recent live streamed footage of 'star man' falcon heavy rocket launch discovered edits from the original yet no mention of the changes, no date changes or anything. This fraudulent action demands an explanation, how can anyone edit a video and re-upload to Youtube without any of the statistical data being changed?
Why is SpaceX doing this and what else is being hidden or changed without us knowing?
Please explain Mr Elon Musk.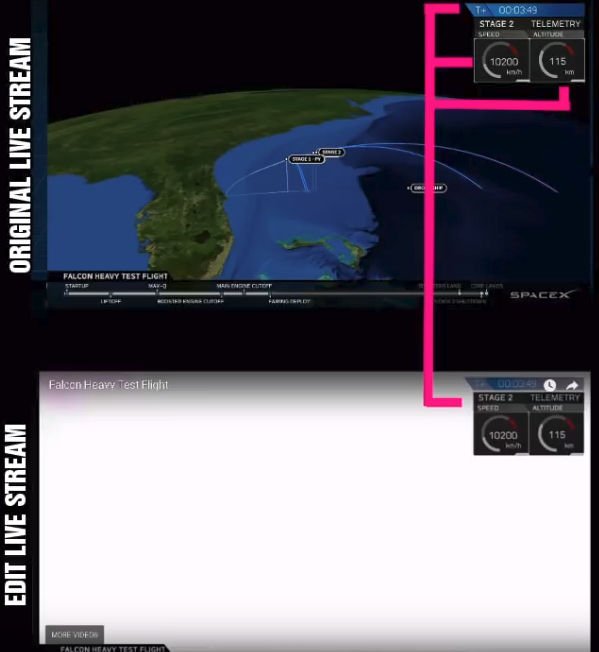 If you liked this post please consider a small token of thanks
BTC: 1AAeFg41MuM7B9WbQDr1HR9h9yBbsojqWi
Ethereum: 0xA022bE55E15072593aDB4592332953cDBde7a116
LTC: LY8LVjf88GXb9ixgMiCbQCBA7wp4NgiFwx
Bitcoin Cash: 1KFGGFT132cV4r48VJnigGmeTyenPFBWuC
** FAIR USE **
Copyright Disclaimer under section 107 of the Copyright Act 1976, allowance is made for "fair use" for purposes such as criticism, comment, news reporting, teaching, scholarship, education and research.Fair use is a use permitted by copyright statute that might otherwise be infringing. Non-profit, educational or personal use tips the balance in favor of fair use.