How Black and White thinking harms us all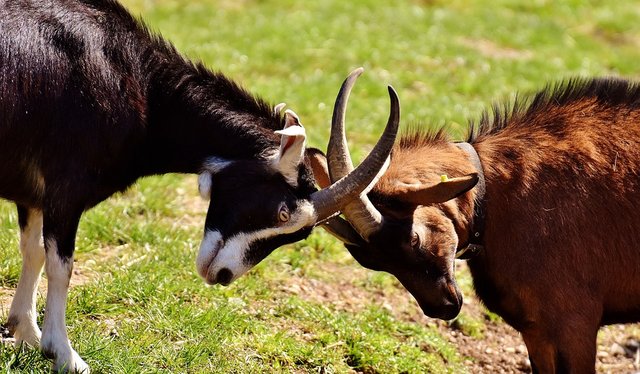 ---
Disclaimer: This is less a scientific article and more of a think piece on something that has bothered me for a while, especially in communities like on Steemit. I'm going to quote comments from below my most recent post, but will only attribute the ones I use as positive examples. Why? Because I don't intend this to be a call-out post. If you were quoted but not attributed and want to have your name next to your comment, let me know and I'll change that. But please, read this post as what it is: An observation of things that might need to change."
---
Every time anybody writes an article, a post, a newspaper publication or a comment about a topic that has potential to be discussed there will be people who start fighting for one of the sides. In almost every case, it turns into "them against us", which makes every bit of intelligent discussion impossible. Once you've determined that the opposite viewpoint is inherently evil, everything inside you will refuse to even think about the possibility that some points the other person makes are actually true.
This black and white thinking doesn't help anyone. It leads to constant fights that can drag for hours upon hours without a productive result because none of the parties involved is willing to even touch the gray area.
I'm not saying that I haven't done this myself. I still catch myself doing it. It requires reflection on your own beliefs and the things you consider facts to accept views that differ from yours. I try to include that in most of my scientific articles, that discuss the pros and cons of things like cannabis.
But it's not my own beliefs that get in the way, it's the expectation of others too. Because black and white thinking is so common and widespread, it seems almost impossible to most people that you agree with one thing, but also agree with the thing that is usually seen as the exact opposite.@suesa
Personally, I'm an advocate of both, modern and alternative medicine. Because both, the pills and the herbs, have their time and place. I won't fight a light cold with antibiotics (which is dumb anyway, because a cold is usually induced by a virus and a virus can't be killed by antibiotics). I will drink some herbal tea and stay in bed. On the other hand, I won't treat my thyroid hypofunction with "organic food". My mom almost exclusively cooked from scratch and we had a plant-based diet while I was growing up. I still developed this hormone deficiency.
The synthetic hormones help me function and without them, my body and I are pretty messed up. A time and place for both.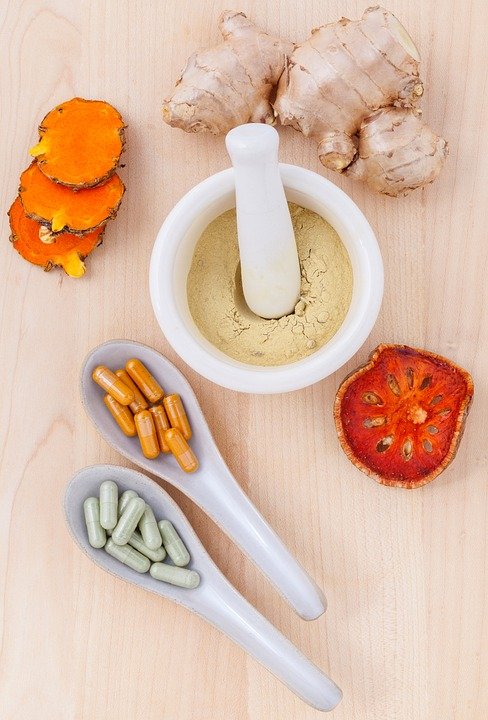 I tried to convey that in my article about "Plants vs. Pharmaceuticals", which lead to four kinds of reactions:
The "Yes, I prefer herbs too!" Faction
Good Post. Nature gave us everything but man expects something more. In this process, we are damaging the nature plants and running for pharmaceuticals. Very sad.
Correct friend the medicinal plants are going to be always healthier than those medicines that they sell in order to make money for them and many of those medicines have addictive drugs like sleeping relaxers, good post
I don't know if they didn't read the post or just fell victim to the "she agrees with one thing, she must agree with the other one!" fallacy.
The "Yes, a combination is probably best, but the real problem is the people."* Faction
[…] As a scientist it is also nice to see someone acknowledging that some herbal medicines have their place, but it is context specific, and that simply because something is natural does not make it benevolent or fantastic.
Too often I see scientists and science enthusiasts being obsessive and arrogant about anything being naturally derived and downplaying and validity or legitimacy to plants/fungi/fermented products only to tow a line they do not properly understand. It is as if they cannot bear to yield an inch of ground, and so are intellectually dishonest with themselves and others, while simultaneously accusing others of that very thing. To see a more reasoned stance portrayed in this article is a welcome change from false-dichotomies and finger pointing. Cheers! @molecular-wizard
[…] I do think/know that some herbal remedies work. The problem is there is the assumption and cult like belief that there is a herbal remedy for every ailment. Even genius like Steve Jobs used herbal treatments for cancer. On the other hand, preventing disease using diet has a growing amount quantitive data backing it. There's more than enough proof for us to overhaul our ag-industry. I'm all for dietary prevention of diseases. @unicornvomit
[…] I think there is use for both medicine and herbs. For example if I have a simple cold I would try to cure it with herbal teas, vit C, echinacea, ginger. Same with stress - some chamomile or mint tea wold work perfectly! And of course for some serious illness people should seek medical help along with taking medicines. @sunnydidi
This faction is the good example. For one, they actually read the post (which can't be said for the majority of those who comment, sadly) and they also manage to break from the "black and white" mold. To my delight, there was a huge amount of comments like these, so I still have some faith in humanity.
The "OMG YOU ARE SO BRAINWASHED!"* Faction
That said, you should do more research into how much harm the pharma industry inflicts. 100,000 per year die from opioids alone, killing our vital organs such as livers and stomachs, designed to get you addicted. That's a million per decade, genocidal proportions. And it is, genocide of the foolish peasants by the all-knowing, all-powerful elite. Then they have the anti-psychotics and psychiatric drugs which are zombifying our people across the globe, targeting our minds and souls and is directly connected to all these mass shootings... And you want to demonize plants? When it comes to cancer? […]
No comment.
The "Thanks, I didn't think about it this way but it sounds smart."* Faction
Wow! I used to have a theory that eating fruits and taking herbs in place of drugs are better than taking the modern medicines itself, the Post has made me to understand better though.. I will have to see my doctor for more prescription and advice. Thanks so much for this post, I have learnt a lot. @kingsclot
Very interesting and eye-opening article. I believe in herbal medicine as I live in a place where medicines are very costly. But then, you opened me to a whole new perspective of trusting modern medicine and having a balanced view of herbal medicine. @yadah04
These people are my favorites. Why? Because they're willing to take in new information, evaluate it and change their way of thinking. Furthermore, both of them sound like they'll be doing their own research on this now, using the help of professionals. That's like how it's supposed to be. If you're not a professional in an area, find someone who is and discuss things. Be open to new perspectives.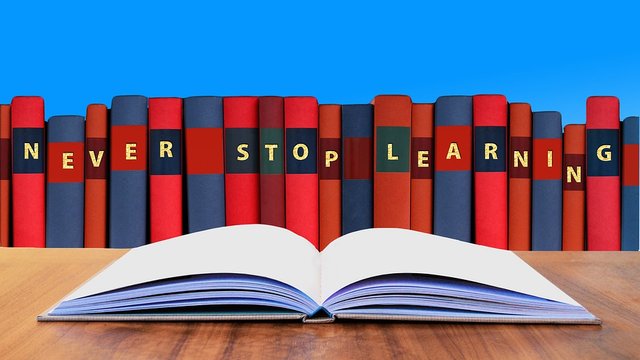 ---
Funny enough, I originally had a 5th group of people prepared, the "Herbs are evil!" faction. But I couldn't find a single (non-joking) comment, that held this belief. Some might have had a tendency towards pharmaceuticals, but always acknowledged that there are a time and place for plant-based medicine.
This is rare as, in my experience, both sides are usually very firm about their point of view. Then again, this topic might not have been as controversial as I first believed it to be. The problem is, that a lot of people reject everything that is even slightly attached to a governmental agency or another kind of higher authority.
And I get that! I don't want the government to decide what I can do with my money, if I am allowed to buy Steem, if I can produce my own electricity or if I can not watch public TV and thus not pay for it (Everyone living in Germany has to pay a monthly "fee" for public TV and radio, it's a bit annoying).
But you know what? I still think taxes are important, I still think health care should be universal and especially government funded. I don't have to worry that I might be in debt forever if I break my leg or, god forbid, become pregnant and have a child! Pharmaceutical companies here can't raise drug prices as much as they can in the USA, which leads to less abuse on their part (in my opinion at least).
This might also explain why most people who are radically against pharmaceuticals are usually (not always) from the USA: The health system sucks. But don't blame it on the pharmaceuticals themselves, don't blame it on the scientists.
---
This went almost off-topic for a moment, I'm sorry but I had to get it off my chest.
What I'm trying to say with this whole post is, you should try to get away from that black and white thinking. It might apply in some cases (there is no good side of pedophilia for example), but by far not in every case. And it keeps you from growing as a person.
Stop thinking that one point of view excludes another one. It keeps you from seeing the whole picture. And life is much more interesting if you have the whole picture.
~Suesa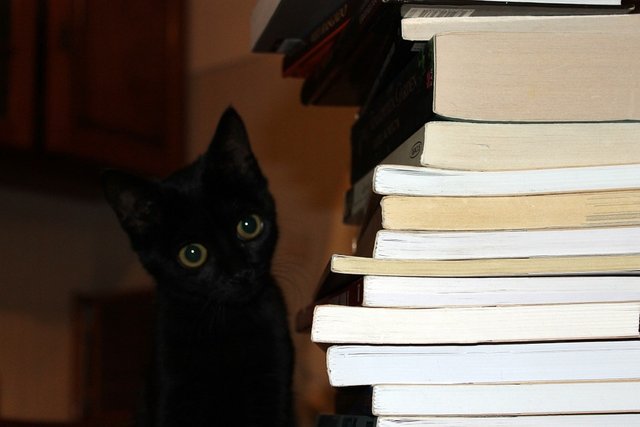 ---
Pictures taken from pixabay.com
---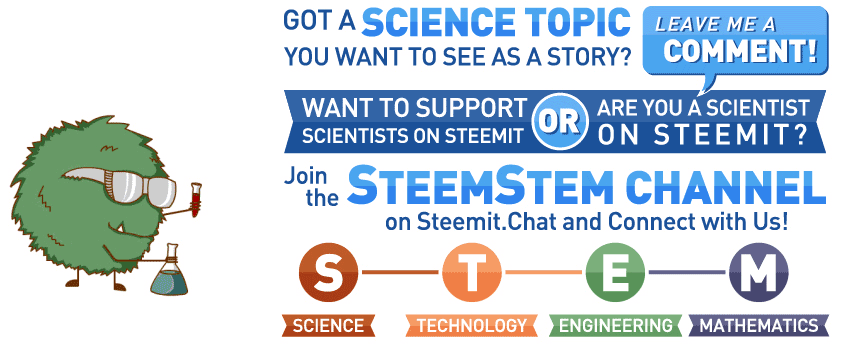 GIF was created for me by @saywha and @atopy , rest of the signature by @overkillcoin