Here we have a galaxy called NGC 4111, with the leftovers of another galaxy around it
---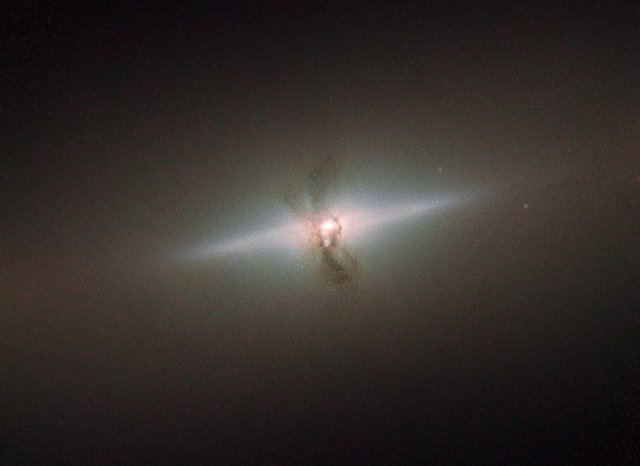 source>
---
This is a another picture by the Hubble Space Telescope. The galaxy in this picture is NGC 4111, which is about 50 million light years away, and is in the constellation Canes Venatici. NGC 4111 is a lenticula type galaxy. (That means lense-shaped.) This type of galaxy is an intermediary between elliptical and spiral galaxy. [1]
Looking at the galaxy you can see a ring of dust, which is perpendicular to the plane of the rest of the galaxy. Normally this wouldn't happen, unless the galaxy ate another one. It is likely that NGC 4111 has eaten a smaller nearby galaxy. The ring of dust is all that remains as evidence.[2]
---
Want to see more cool space pictures? Subscribe and Upvote!