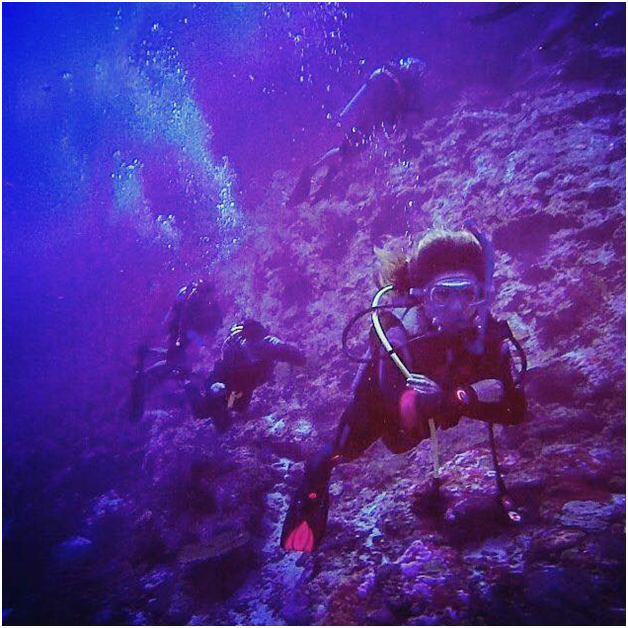 Do you want to unlock the kingdom of Poseidon?
Hold the passport to visit the last frontier as these simple steps may guide you to that.
---
As a member of the Coastal and Marine Resources Team at one of the Philippine government agencies, the Department of Environment and Natural Resources, scuba diving is a must-have skill for me to effectively perform my responsibilities. At DENR, I was tasked for the assessment and survey of fishes, corals percentage cover and identification of other marine invertebrates. With the scope at hand, I knew I should be taking advanced scuba dive training.
Last January 2017, I had my basic training and subsequently, advance diver training just two months later. Since then, diving has been part of my official travels - all expense paid by the government. Ola, now Im a PADI certified diver with two licenses without taking some bucks out of my pocket.

What is PADI?

Note: There are many diver training agencies for you to enroll with the likes of NAUI, BSAC, CMAS and SSI. You can search for those I mentioned but here in my tutorial, I'll use PADI as a guide.
The Professional Association of Diving Instructors (PADI) is the world's largest recreational diving membership and diver training organization Their divers carry the most respected and sought after scuba diving credentials in the world. They have safely guided divers below the surface for over 50 years. True to their words, the training that I had with them was smooth, fun and productive. The educational materials they gave were very useful, and the whole process was of high standards.
---
Let me start the Scuba Diving 101.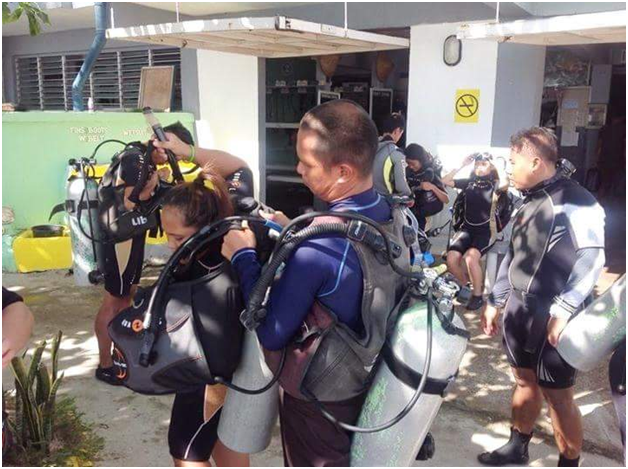 Setting up the scuba gears to start the training.

QUALIFICATIONS
AGE
You must qualify by age. As for PADI, their beginner course requires you to be 10 years old or older. For other agencies, you may google it.

PHYSICAL CONDITION
Adequate swimming skills and good physical health.

PAPER WORKS
Enroll at any scuba diving course and know the details, from cost to schedule.

WATERMANSHIP TEST
The most basic prerequisite to become a qualified scuba diver is comfort in the water. Pass this test and you're ready for the real deal.

TRAINING
COURSE: OPEN WATER DIVER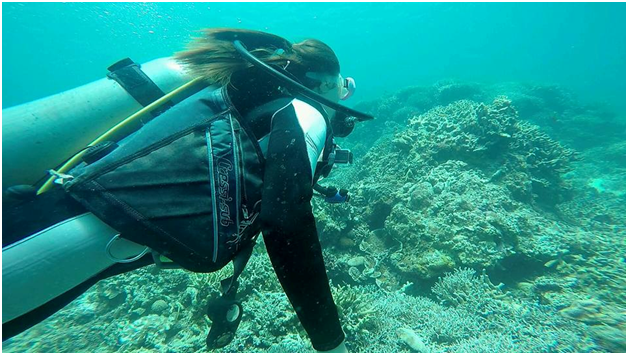 Millions of people have learned to scuba dive and gone on to discover the wonders of the aquatic world through this course.
STEPS:
Academics
Know first the levels of awareness through interactive presentations that include videos, audio, graphics and reading. After that are some short quizzes to gauge your progress. This is to understand basic principles of scuba diving including the things to consider when planning dives, choosing the right scuba gear, underwater signals and other diving procedures. In addition to these, your instructor will demonstrate each required skill for you.

Equipment
Learn to use basic scuba gears including a regulator, snorkel,mask, fins, buoyancy control device and a tank. The equipment you wear varies, depending upon whether you're diving in tropical, temperate or cold water.

Pool training
Four confined water trainings in a body of water with pool-like conditions wherein you apply the things learned from the two earlier stages, and at the same master the skills required before moving on to open water. The scope of this training includes:

-Setting up of scuba gear
-Getting water out of your mask
-Entering and exiting the water
-Buoyancy control
-Underwater navigation
-Safety procedures

Open Water training
Show your instructor that you can comfortably repeat those skills in five sets of training. If successful, prepare to have your C-card voucher and get certified.
---
COURSE: ADVANCED OPEN WATER DIVER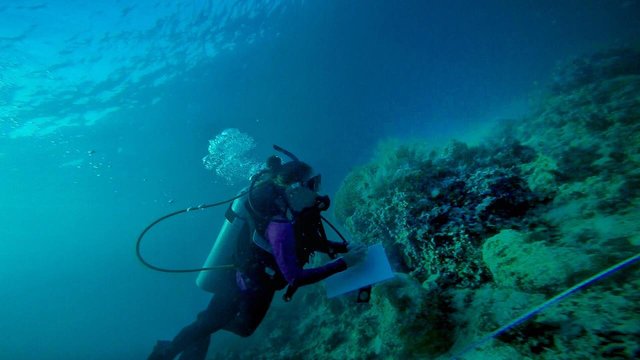 This course can be taken after completing the PADI Open Water Diver certification. You don't have to be "advanced" to enroll – it's designed to level up your diving
STEPS:
Academics
Choosing from a long list of Adventure Dives where you learn the following skills:
-plan skills for deeper scuba diving
-compass navigation skills
-skills of your interest including photography, buoyancy control, fish identification, exploring wrecks and many more.

Equipment
Learn to use specialized scuba gears and equipments including a dry suit, compass and dive knife.

Adventure in Diving
Participate in five adventure dives including the required Deep and Underwater Navigation Dives.
---
CONTINUING EDUCATION
Enroll on any advance courses for continuing education and varying licenses. Someday I would enroll on some of these.
Rescue Diver – They say this is the most challenging, yet most rewarding course they've ever taken. It prepares you on how to deal and respond with dive emergencies.

Adaptive Support Diver - In this course, you learn how to best support a dive buddy who has a physical or mental challenge.

Master Scuba Diver – For you to be one, you need to have the Open Water Diver certification, then the Advanced Open Water Diver and Rescue Diver (or qualifying certifications). You also need to earn five Specialty Diver certifications and have logged a minimum of 50 dives.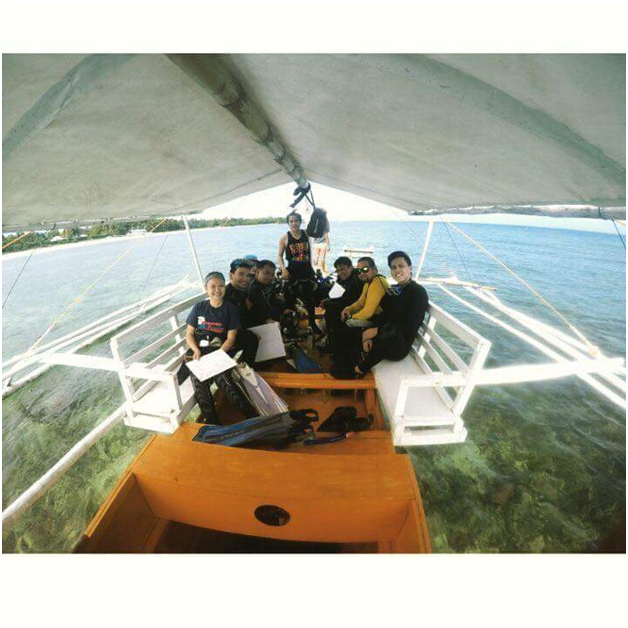 Diving is all about exploration, education, and conservation. I made this blog to share how fun and satisfying it is. So I hope I'll meet you at some adventure dives soon.
STEEM ON!