TYPE OF VARIATION
Two types of variation are identified. These are morphological variation and physiological variation.
MORPHOLOGICAL VARIATION
Morphological variation refers to the noticeable physical appearance of individuals of the same species. This physical appearance helps us to identify individuals of a population. In human beings, morphological variation includes:-
Height
Shape of various parts of the body such as head, mouth, nose, jaws, eyes, legs and hands.
Fingerprint
size of the various part of the body such as head, eyes, and hands.
Colour of parts of the body such as skin eyes and hair.
Shape of various part of the plant such as stem, root, leaves, flower, and fruit.
colour of part of the plant such as green, white and brown of leaves, stem, and root.
Morphological variation, in turn, gives rise to continuous variation. continuous variation is variables which change gradually within a population.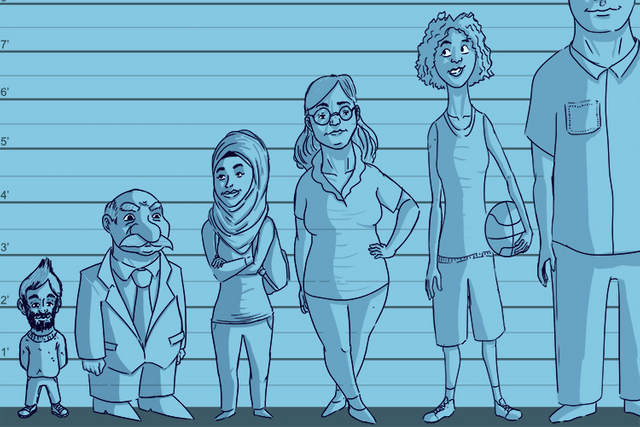 CONTINUOUS VARIATION IN HUMAN HEIGHT
In other words, the type of variation which a given feature shows a gradual transition between two extreme forms is called continuous variation. For example height, weight and intelligence are continuous variations in a human being. If one measures the height of student in a class, there is a student that is short, fairly tall, dwarf, tall and very tall. These student can easily be grouped by their heights. If a graph of number of student in each group is plotted against height such graph takes a bell shape popularly called a normal curve.