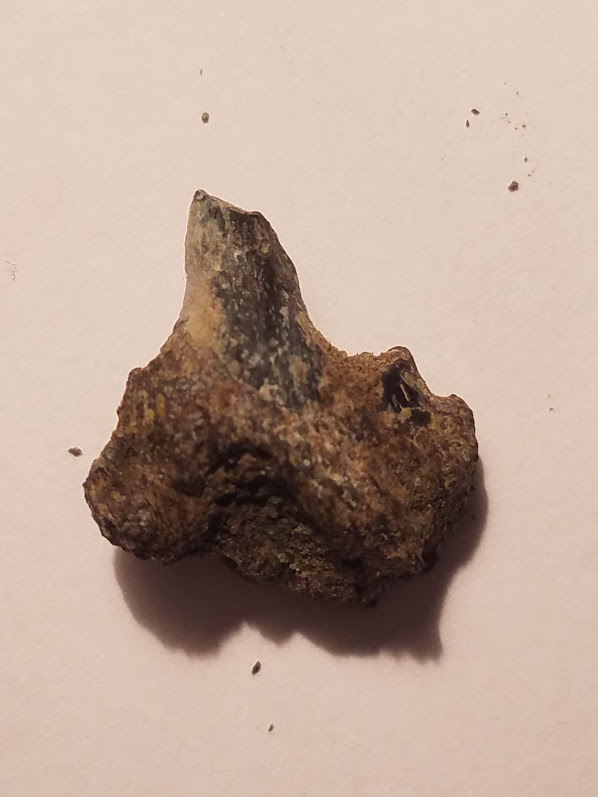 I found this baby shark tooth in the cliff face.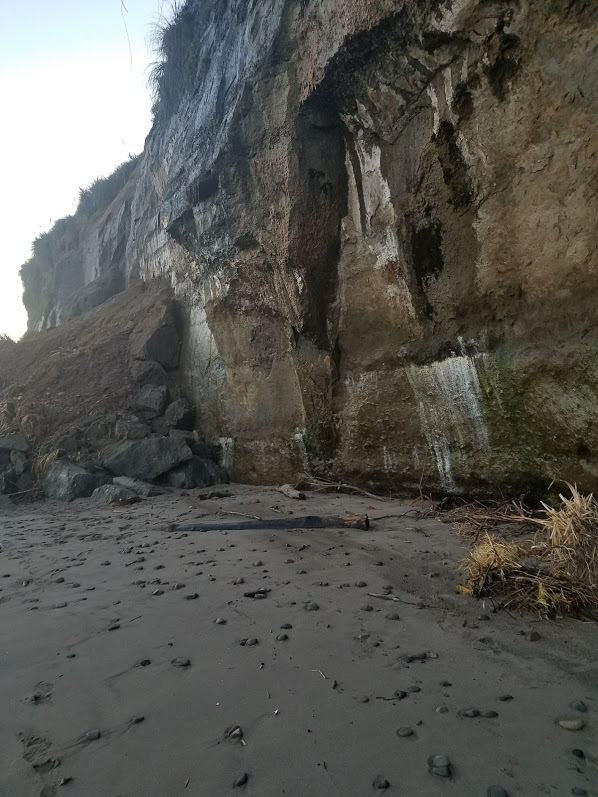 This exposure is part of the 7 million year old Purisima Formation that bears countless shell and bone fragments. The shells are highly compacted scattered with darker cetacean bones.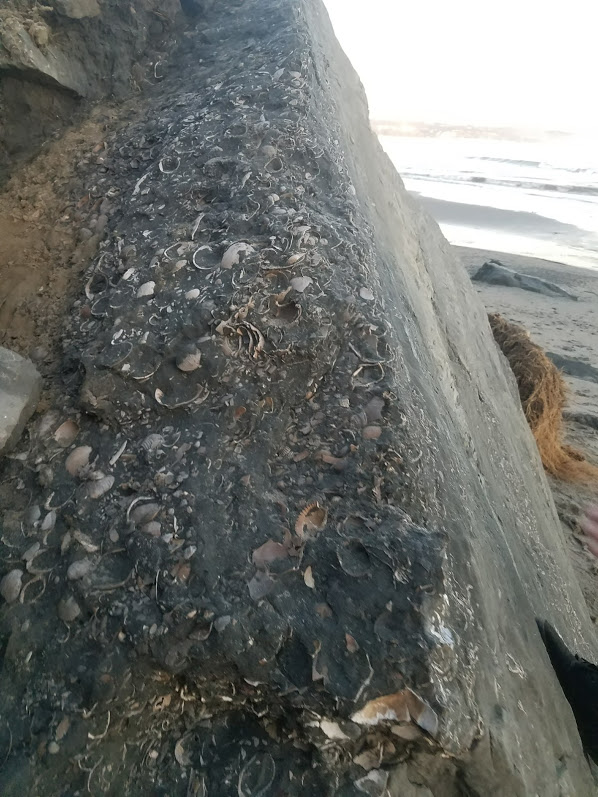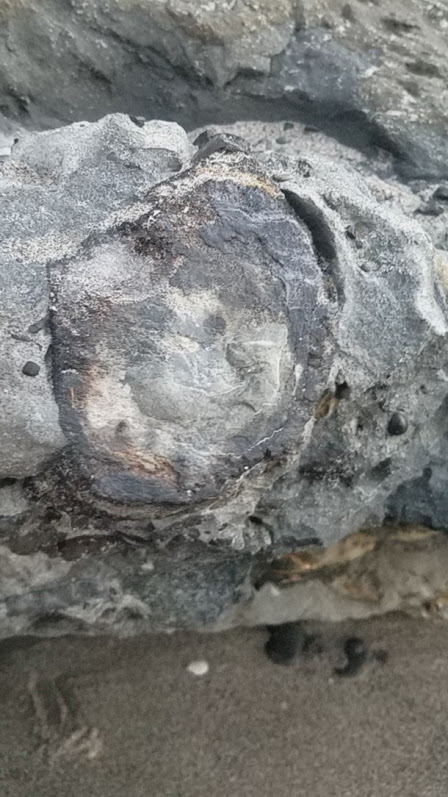 This is a vertebrate from an ancient cetacean aka a whale (I don't think he'll be doing any upvoting anytime soon. ;)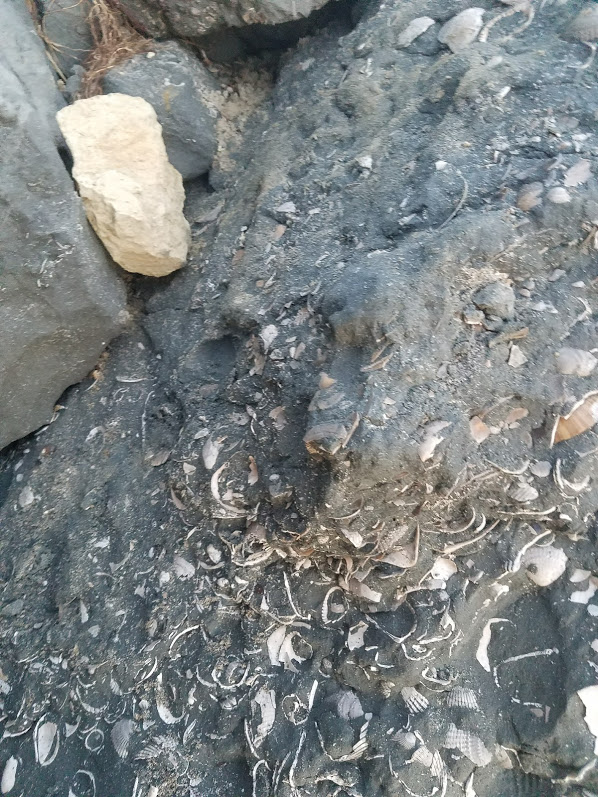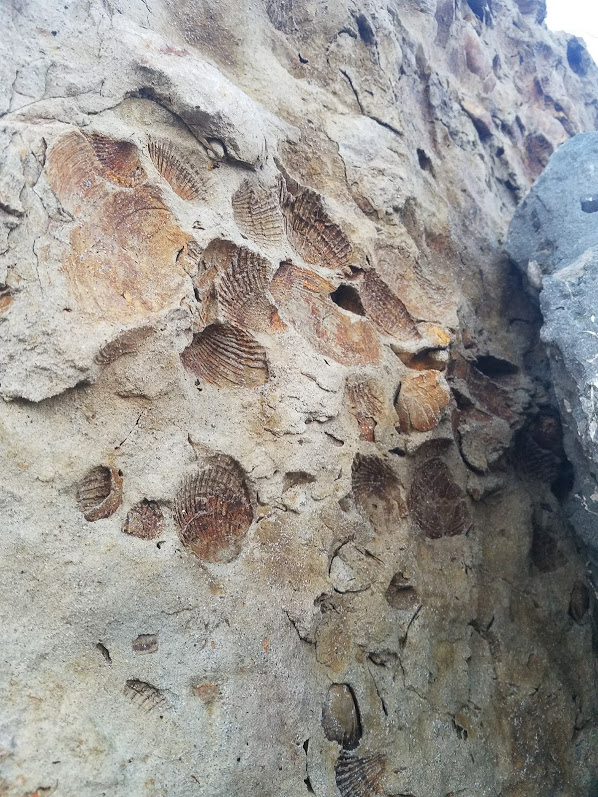 Shark's Tooth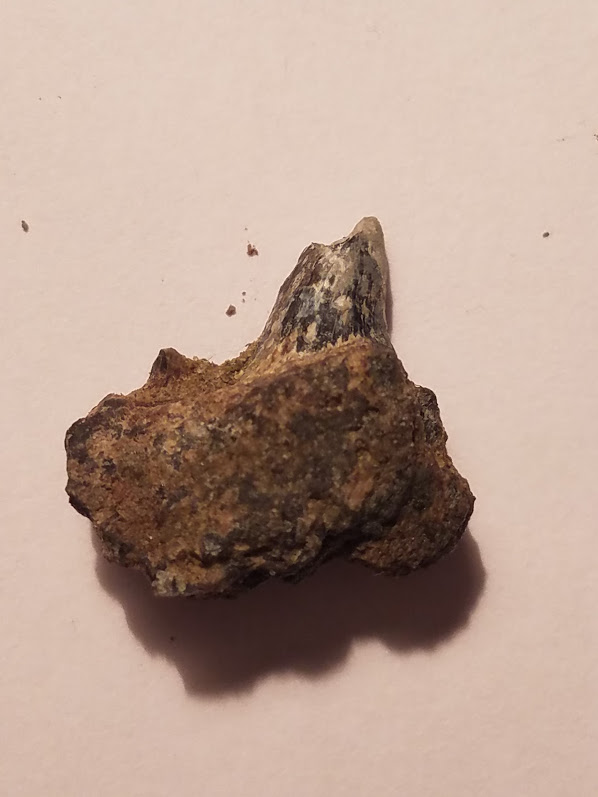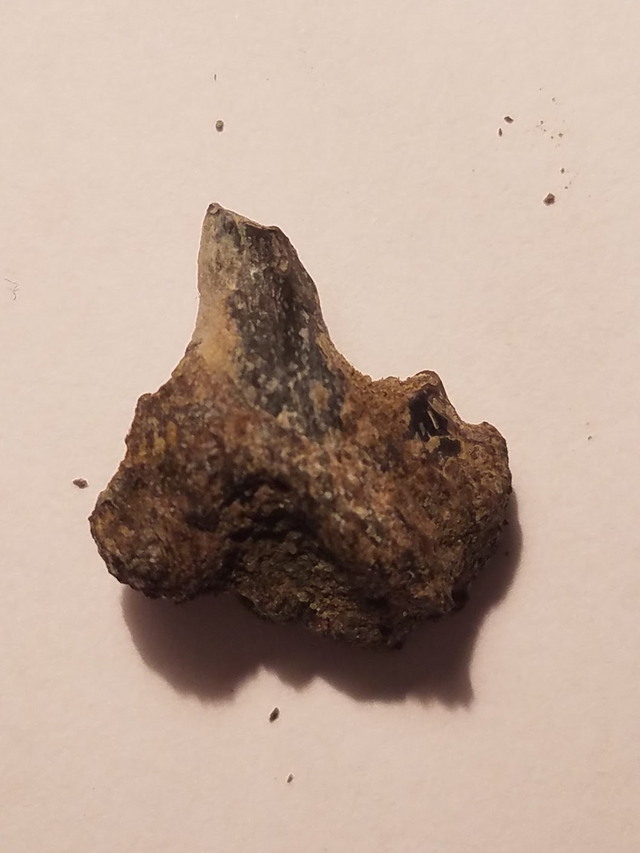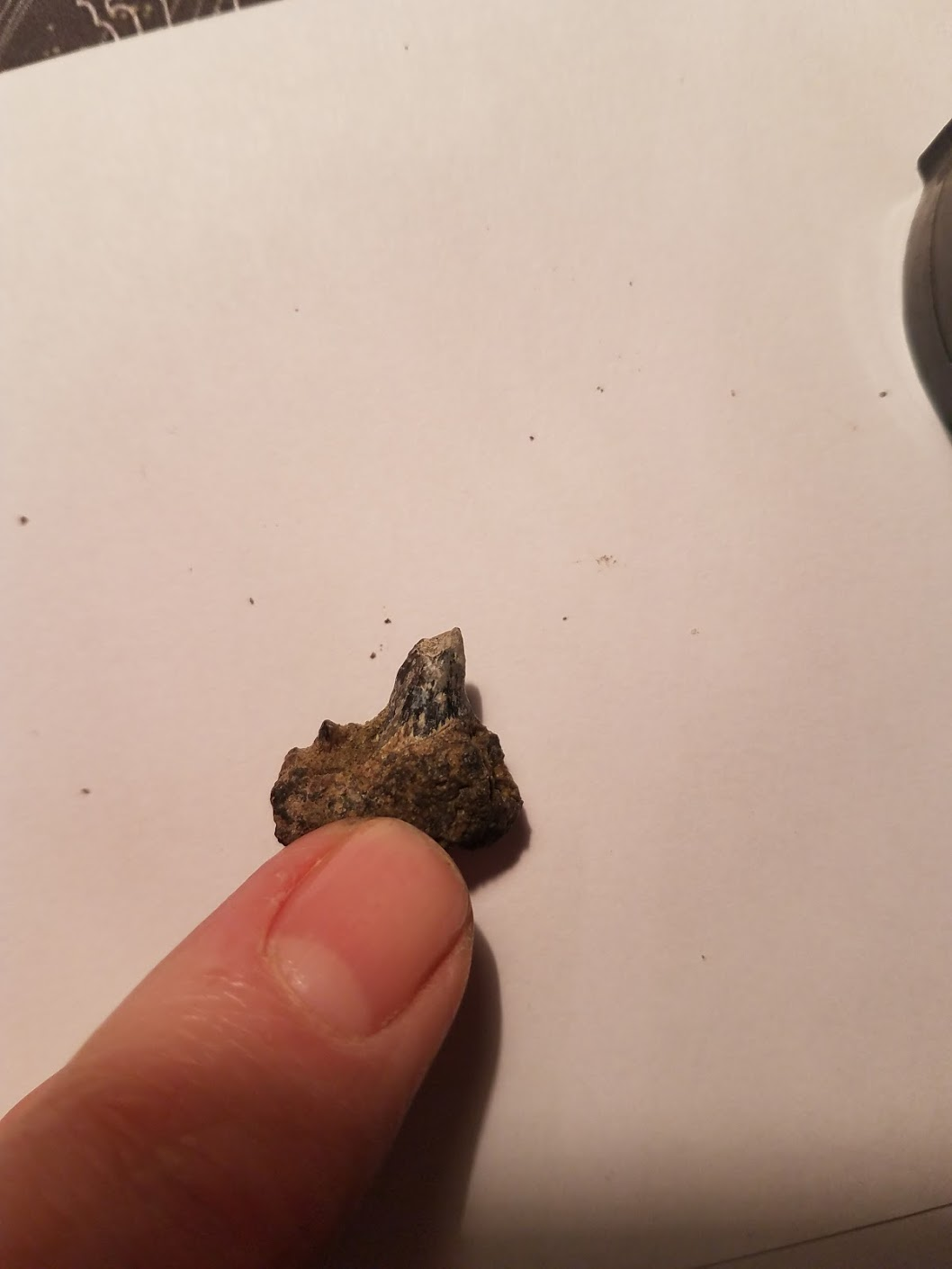 Almost more exciting than the shark's tooth was this skull fragment from a cetacean!!. The two lung shapes are from the occipital condyle at the base of the skull. It was quite heavy to lug back to the car but well worth the effort!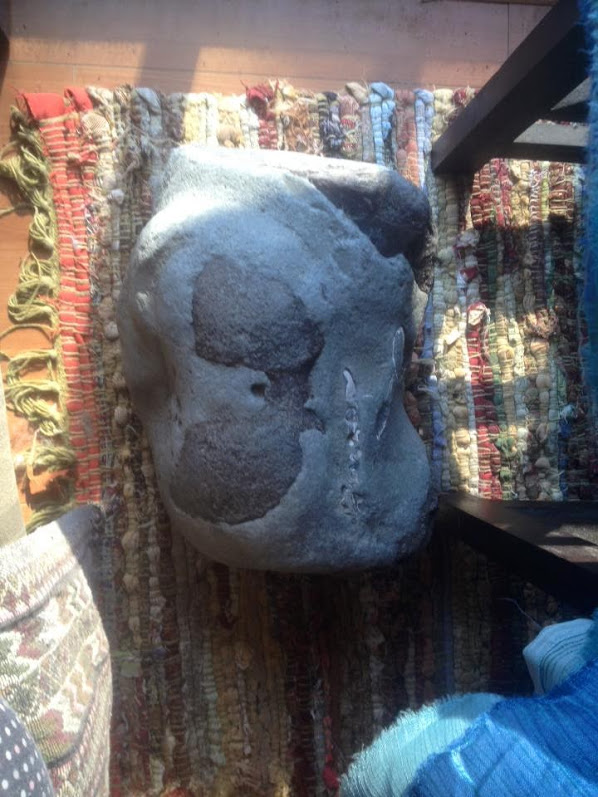 A view of the formation at sunset!