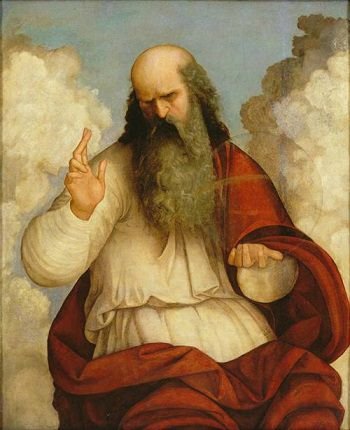 I define the prime mover of the universe as gravity + the non-uniform distribution of matter. For the non-uniform distribution of matter to exist, an entropy source had to exist on the other side of the big bang. That entropy source is what I define as "god". Whether "god" is a just a math variable (random number generator), person, linux VM admin, or whatever you want to claim it is, is pretty much unknowable. Instead of "god does not play dice", god might be dice.
The ability to create real random numbers might be the ultimate power and the only real power god has. That is, unless the universe is deterministic, and then it would just be a puppeteer or something and you're not actually thinking or making choices anyway. I'm going to lean towards the idea that real randomness was enacted because it would be a pointless exercise otherwise unless everything you see is the equivalent of a video game or movie for someone else's entertainment, but the latter is also still a possibility.
Or to explain things differently, the word god is a phrase used to describe the fact that humans live in a hierarchical structure but don't know what layer of the hiearchy their plane of existence is besides the fact that it's not the top one as evidenced by the entropy problem (the fact that the entropy seed likely needs to come from outside of this layer of existence). There is a wrapper in other words.
As for the universe having deterministic or non-deterministic properties, some will try and claim, no, it's not possible for the universe to be deterministic for so and so reason. In reality, it's not actually possible to know without residing on the top plane of the hierachy itself.
If you're locked inside an internal system with an external system surrounding you, it can still be deterministic and you're doing the equivalent of being played like a VCR tape to see predetermined events. Whatever is at the top of the hierarchy takes precedent.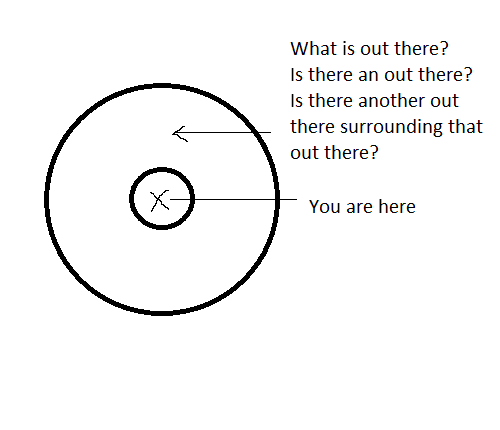 Once again, the entropy problem points to the fact that a wrapper does surround the plane of existence you're reading this from. The only real way out of this problem is if there's a cyclical universe where an entropy seed is preserved through each iteration, then outside hierarchical layers are not required.
I'm skeptical humans will ever be able to perform experiments to confirm or deny if an entropy seed can be preserved through things like the destruction of space and time itself. If such a thing is possible, it seems like it would be considered an outside hierarchical layer by default anyway, so that doesn't conflict with much of what's said here. A self sustaining cyclical universe that exists as the top and only hierarchical layer becomes more irrational of a prospect in that regard.
(Image Source: Wikipedia)