Scientists used semiconducting crystals called quantum dots to measure temperatures inside living cells. Made of selenium and cadmium, the dots emit light of different wavelengths corresponding to temperature changes. The use of these devices in living systems have proven the widely held notion that thermal gradients exist intercellularly.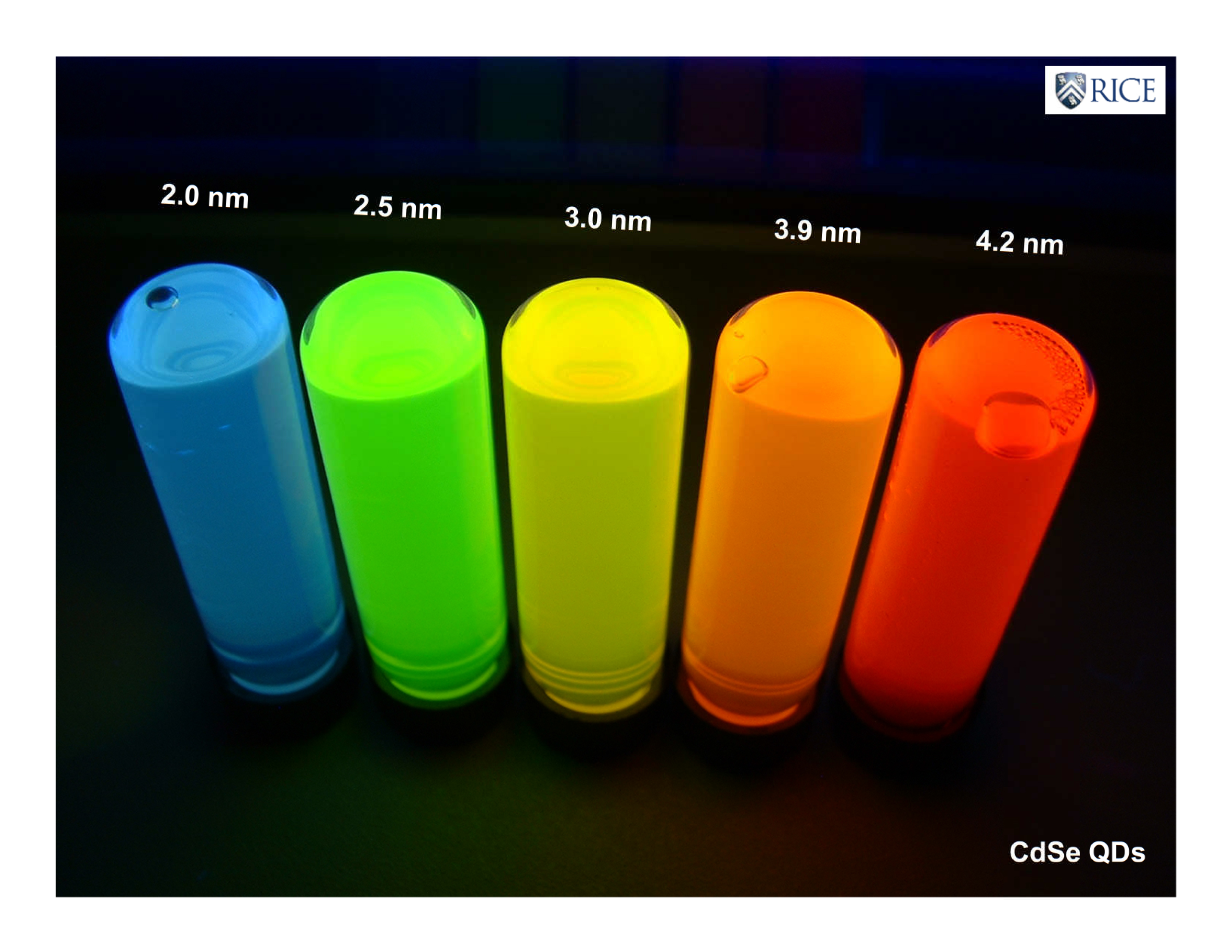 CdSe Quantum dots, Michael Wong. Wikimedia Commons
Temperature is a vital factor in chemical reactions, but the temperatures inside cells have been poorly understood. The researchers inserted the quantum dots into human-derived neuronal mouse cells and found that temperatures between regions of cells could vary by several degrees Fahrenheit, though the measurements were not accurate enough to give exact figures. They also observed temperature changes after stimulating the cells in a variety of ways to alter internal biochemical properties.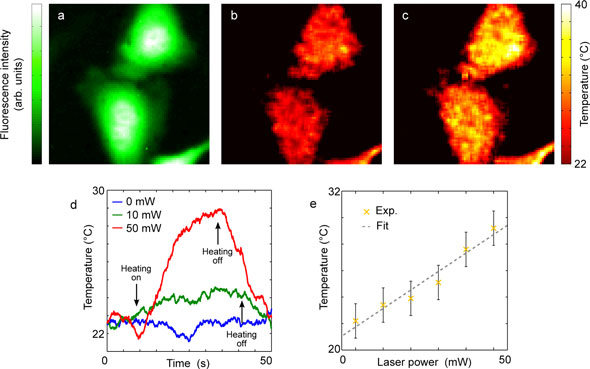 Temperature measurement in cells.
The scientists theorize that these temperature shifts may have far-reaching effects on biological processes, such as altering gene expression and transcription, or changing protein functionality. They hypothesize that cells may even use these temperature differentials to communicate with one another. Further experimentation is being done to discover just how these intercellular temperatures are regulated.
from http://www.sciencedaily.com/releases/2011/08/110828171212.htm