STEAM-IT Education Project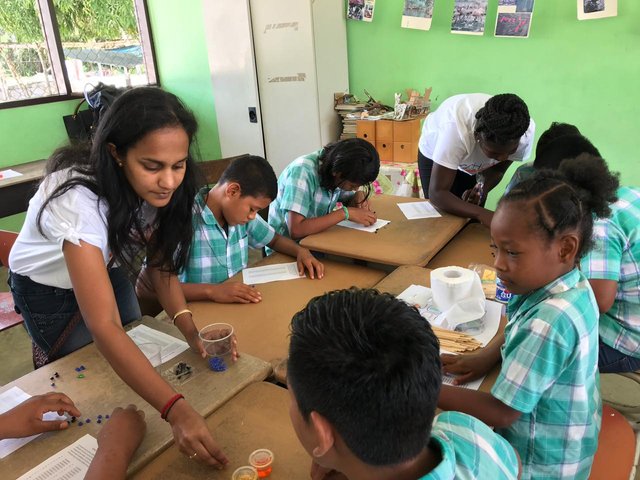 Robotics Team at St. Wilhelmusschool in Powaka, February 2019 ... part of Suriname-America Alumni Association STEAM-IT project.
We are at the St. Wilhelmus School in Powakka to participate in STEAM-IT. Organized by alumni of various US Department of State exchange programs, the goal of STEAM-IT is to get students excited about science, technology, engineering, arts, and mathematics (STEAM). Students participated in different experiments in fields such as hydraulics, binary coding, and robotics. They even made homemade lava lamps to learn about viscosity. Many thanks to our great alumni, student volunteers from Anton de Kom University, and the St. Wilhelmus School for a great day. And, if course, a very special thank you to the great students at the St. Wilhelmus School for making this such a wonderful experience!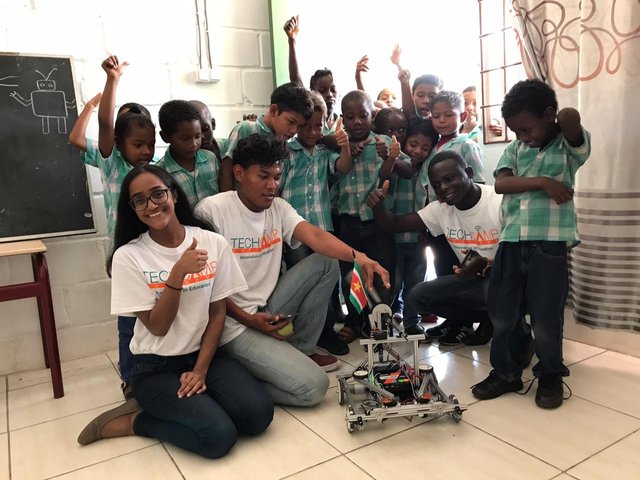 Posted using Partiko iOS