The Rational Scientific Method and the Rope Hypothesis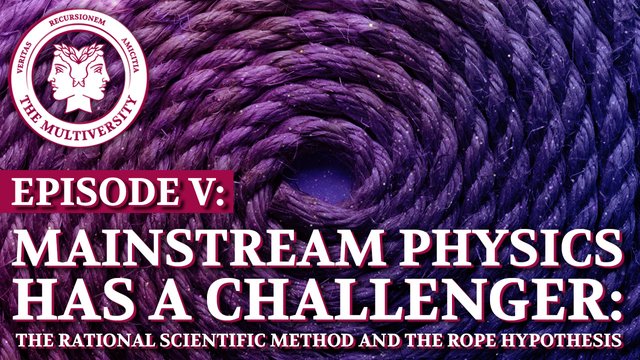 On Episode V, David Robison joins The Multiversity for a very special episode where we discuss some radical ideas at the fringes of science and philosophy. Many people find the theories put out by academic physicists to be challenging to understand, counterintuitive, and perhaps even incoherent. Proponents of the Rational Scientific Method and the Rope Hypothesis claim to have an elegant, consistent alternative. But is it really the solution that it claims to be? And how can non-scientists try to evaluate these claims?
The Rational Scientific Method is a proposed model-building framework where all of reality is conceptualized as objects in 3D space. The Rope Hypothesis is a theory generated by that method which proposes that at the subatomic level all of reality is made of ropes. Join us for a energetic discussion which is at times heated, at times provocative, and all around very educational.
---

Who we are
The Multiversity Project is a podcast for higher dimensional education. Join your hosts Arielle, Chris, Kurt, and Katy as we explore philosophy and the multiverse, and uncover the strangeness within.
Please connect with us
The Multiversity Project Website
The Multiversity Project Facebook
The Multiversity Project Instagram
The Multiversity Project Twitter
The Multiversity Project Telegram group
The Multiversity Project YouTube
The Multiversity Project Hyperspace
The Multiversity Project Steemit