Schrödinger's Cat, Reality as Simulation, Quantum Philosophy, and Feelings (25 min clip)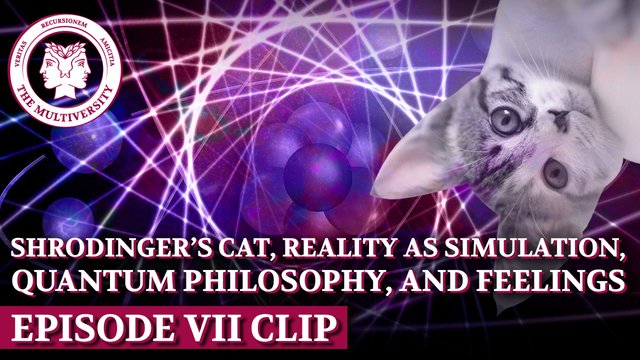 How should quantum physics make us feel? This strange new science carries counterintuitive implications for philosophy, how we should understand reality, and how we should live our lives. The group discusses Schrödinger's Cat, the Many Worlds interpretation, whether reality might be a stimulation, whether the philosophy of quantum physics even matters, and what we can and should feel about the brave new world of quantum physics.
Watch the full episode here: Quantum Physics and Its Spooky Interpretations
---

Who we are
The Multiversity Project is a podcast for higher dimensional education. Join your hosts Arielle, Chris, Kurt, and Katy as we explore philosophy and the multiverse, and uncover the strangeness within.
Please connect with us
The Multiversity Project Website
The Multiversity Project Facebook
The Multiversity Project Instagram
The Multiversity Project Twitter
The Multiversity Project Telegram group
The Multiversity Project YouTube
The Multiversity Project Hyperspace
The Multiversity Project Steemit