Employers are still looking for specialist in computer science that is why so many people decide to take the next step and change their career path. Is the IT market going to be overflown with programmers one day? That certainly will not happen in the next years – the following forecast confirm growing demand for an IT employees.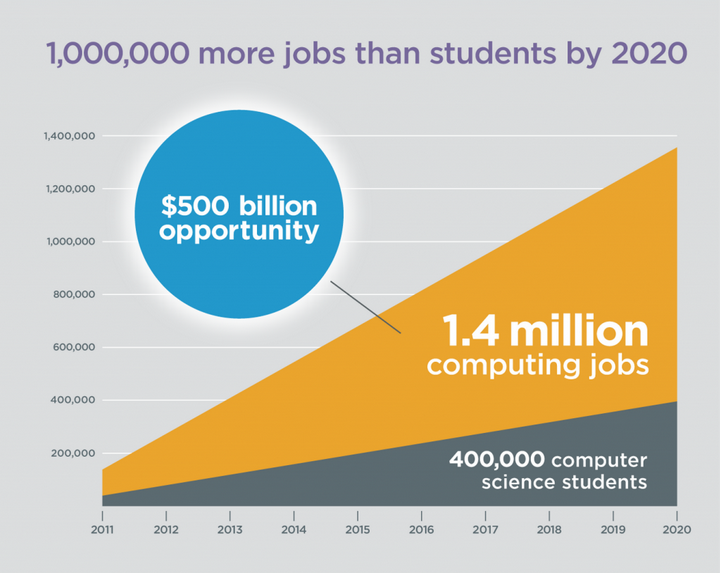 source: primaryprogrammers.org
People talk much more about programming programs for children. They create a lot of games, applications which includes achievements and rewards which should lead to increase the attraction of the youngest people. Moreover, there is a great solution how to raise the attention and make it simpler.
Let me introduce Photon the robot that will provide consistent programming education by mix of storytelling, new technology and fun. Each robot contain sensors packed with abilities like eyesight, hearing, touch recognizing, distinguish darkness from light, measure distance and more. Photon was created by students from Bialystok University of Technology, who has raised the money by crowdfunding to start the production, among others, on the Kickstarter platform. They have managed to raise 50,000 dollars overall. The programming language used by the robot inspired Scratch and Google Blockly, so that even the youngest can master it. To make it more accessable even to the youngest and allow them to master it as a result.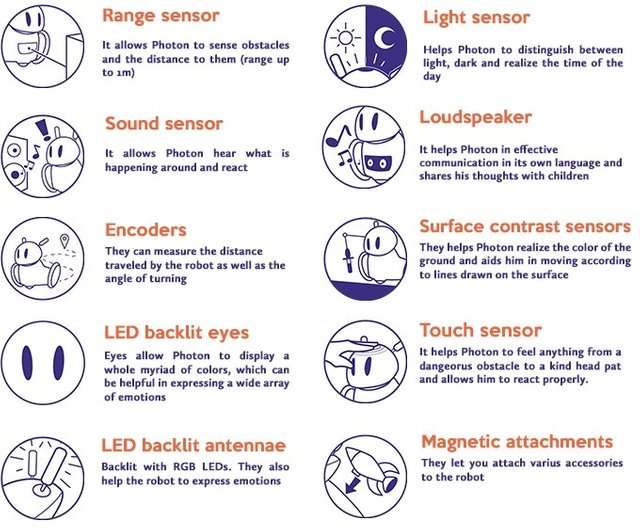 source: kickstarter.com
Photon teach:
logical thinking
new technology
basics of programming
making quick decisions
it improves memory
Each user receives access to special application available for smartphones and tablets. Thanks to it, children learn about the story of Photon - a robot whose space ship collided with the asteroid and fell to Earth. By performing various programming tasks, they help Photon regain lost senses and rebuild the ship. The application encourages competitiveness and cooperation to record all results in tables from everyday challenges. Experience points gained during the play are used to develop the robot and adapt it to your preferences. That is why each Photon is one of a kind.
Robot has made a great impression on me and I cannot wait to try it on my sister's son. It is obvious that the robot won't replace a true parent – child relationship and all the aspects need to be kept in the right balance, but I truly believe this can be a totally new step into right new and right direction with the approach we have about the new technology, parenting and child early development.
Kind regards,
Arek(letsreadthemall)
more info:
http://meetphoton.com/en/home/