Nokia Just Launched Its Banana Phone. Yes, The One from Matrix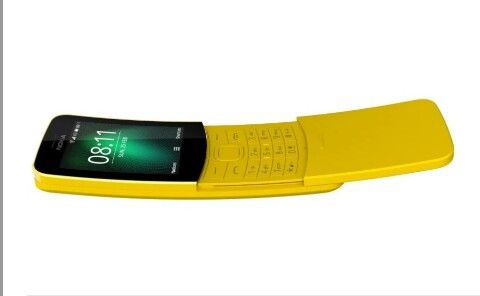 Since its return from the dead state, Nokia has shown that the company does not shy away from nostalgia pounding. In the MWC 2018, the company did it again with the launch of Nokia 8810 feature phone. The 8810, or better known as Banana phone in the Matrix movie days was a popular handset and Nokia has preserved some of the most iconic aspects of the phone in the update intact.
The phone still has a curve in its body, complete with a sliding cover for its keypad. Apart from that, the phone ahs snake preinstalled too.
However, the phone is updated in terms of features to reflect that it's not a piece just for the showcase. It now has a color screen, a basic web browser, a crappy 2-megapixel camera and it runs of Smart Feature OS.
Other than that, the phone has hotspot options and it supports LTE across Europe. There is support for dual SIM too paired with 512 MB RAM and 4 GB storage.
Unlike the Nokia 3310 dumb phone, It will cost $97 in the US and will ship from May 2018.