In 2018, you should major in computer science at college?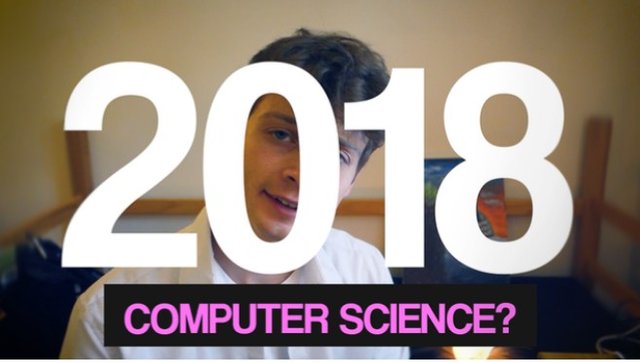 Hello :)
As college/university prices go up, the main question a lot of students have is, should I study computer science at college, and is it worth it?
I answered the question from two angles:
1.) The student who has no idea what they want to study at college
2.) The person who knows they love Computer Science, but wants to know if it's worth it to study at university. Should they instead go to a coding bootcamp, or learn it on their own?
College has grown me as a person beyond what I could dream of, but that is completely aside from the Computer Science major aspect of it all. This video goes more in-depth on specifically what you learn, and whether it is worth it.
TL,DR(watch): College mainly teaches you principles and theory in order to adapt to all the constant changes in technology. At times though, it feels as if they teach too much theory. On the opposite side, coding bootcamps tend to teach a lot of practical things, but not enough theory (so if those practical things you learn become irrelevant, so do you).
If you decide to major in CS, you'll learn 3 things:
1.) How to store data
2.) How to manipulate data
3.) Breaking down the computer
Thanks for visiting my post.
Much <3 for the Steemit Platform.
Thanks for visiting