About the amazing mechanism how infested tomato plants help uninfested ones to defend against 'common cutworms'.
Plants communicate, cooperate and even have the ability to learn.

During the last years it has become more and more obvious on how many fascinating ways plants are able to communicate with each other, whereby this communication is even possible between different species and actually some of the volatile organic compounds emitted by the leaves have the function to 'call' animals (for example wasps) to defend the plants against their enemies (for example aphids). R. Krulwich describes various examples of how plants are communicating in a very easy to read and entertaining way on his website.[1]
At this point I also would like to recommend everybody who is interested to learn more about astonishing abilities of plants to read a Steemit article from @justtryme90 in which he presents a study about learning capabilities of plants[2], and another one about an amazing cooperation between plants and fungi.[3]
Tomato plants attacked by insects not only warn conspecifics, but in addition their signals deliver molecules which the receiving plants can convert into weapons to defend themselves!

Today I focus on only one, but rather interesting example of plant communication respectively cooperation.
Tomato plants which are attacked by larvae of Spodoptera litura[4] ('common cutworms') release chemical signals containing various volatile organic compounds (VOCs).
---
The attacker, larvae of Spodoptera litura ...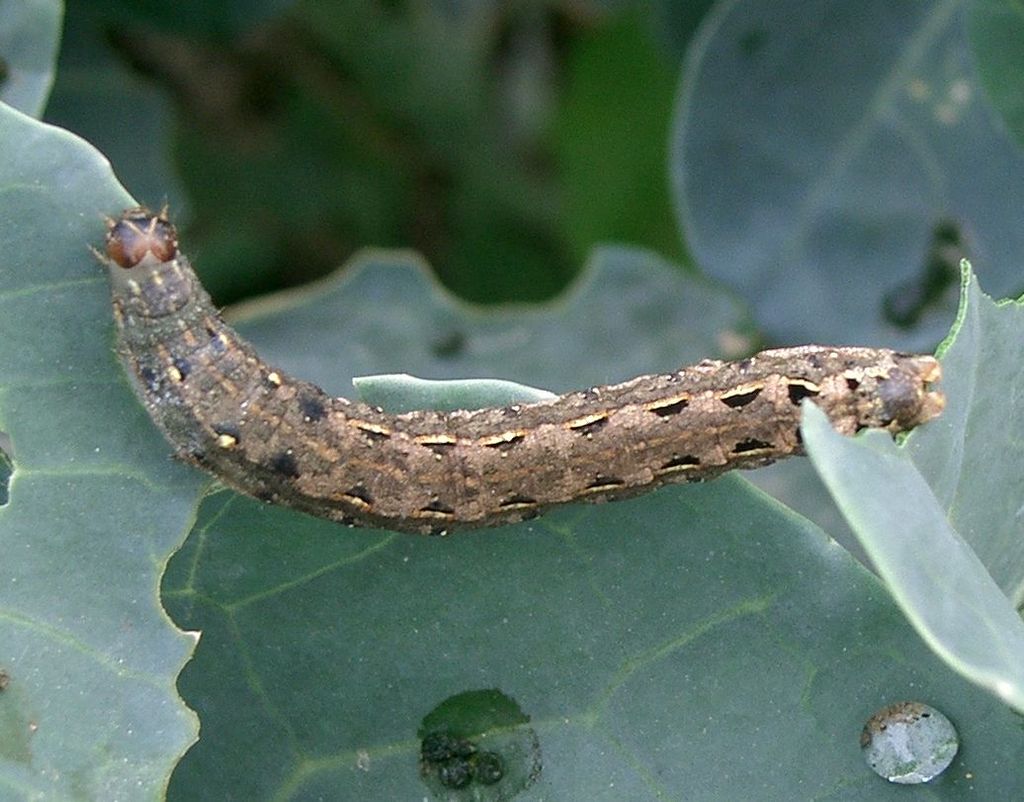 By KENPEI
---
Kenji Matsui and colleagues from Yamaguchi University found out that in a constant airflow system under laboratory conditions leaves of tomato plants growing downwind of plants purposely infested with cutworms contained a higher concentration of the glycoside (Z)-3-hexenylvicianoside (HexVic) than normal uninfested plants. Similar results were achieved in an experimental field.[5]
Why is that of any importance? Well, HexVic is a defensive compound which slows down weight gain of the cutworms and thus reduces their survival chances.
At first Matsui assumed the uninfested tomato plants just would detect the signals of the infested ones and then start to synthesize HexVic to be able to defend themselves against the approximating danger: "We expected that volatiles made the receiving plants more defensive through activating a signal pathway". This kind of communication between plants would be amazing enough, but there is even more ...
... the VOC signals of the infested plants not only activate the receivers to synthesize their defensive compound, but in addition already contain (Z)-Hex-3-en-1-ol[6] (lets just call it (Z)-3-hexenol from now on), a parent substance for the production of HexVic.
---
The defender ...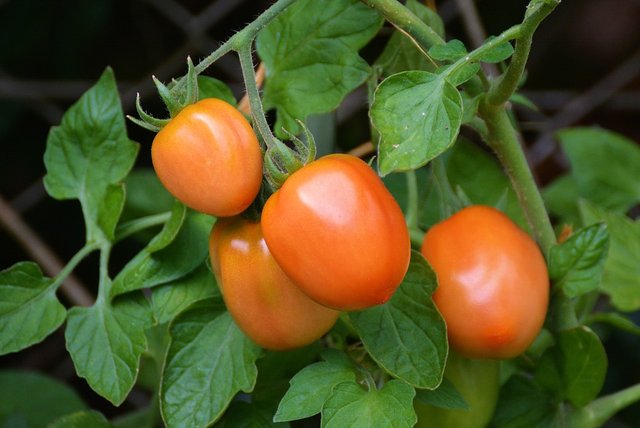 Source: pixabay.
---
How to prove that the plants really make use of the delivered (Z)-3-hexenol?

But how could the scientists be sure that the pest-free plants really used the (Z)-3-hexenol delivered by the infested ones to build HexVic? It could also be that they synthesized it without using the component sent by their conspecifcs ...
The solution was to mark (Z)-3-hexenol with deuterium, 2H (a 'heavy' hydrogen isotope whose nucleus contains beside a proton an additional neutron),[7] and then spraying it onto the plants. The later produced HexVic contained the deuterium, as well, which was the proof that absorbed (Z)-3-hexenol (rather than (Z)-3-hexenol already stored within the plant) is utilized by the leaves of the tomato plants to synthesize HexVic.[8]
The scientists found already other HexVic producing plants like sorghum and rice which might use similar mechanisms to defend themselves. The next step would be to isolate genes involved in the glycosylation of (Z)-3-hexenol, and use them in agriculture to protect tomato plants and other crops.
Sources: